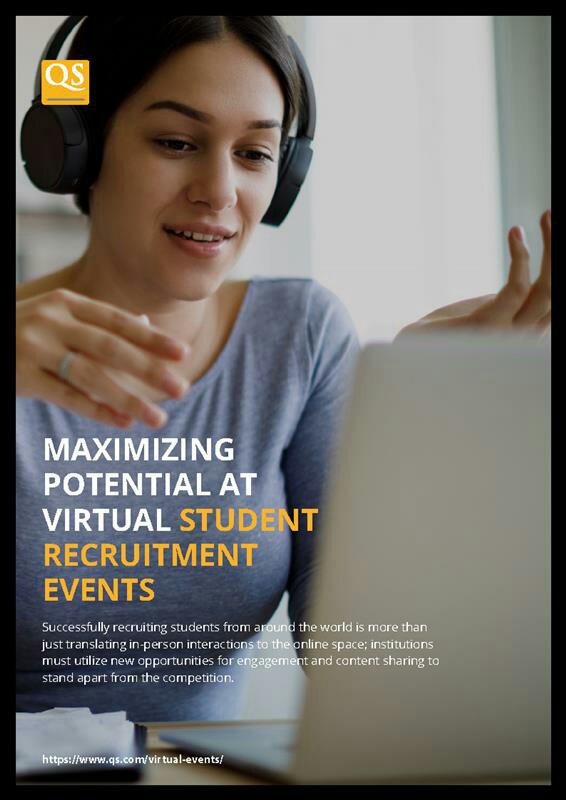 Just as online teaching and learning has become the new normal as a result of the global pandemic, student recruitment events have shifted online as well, creating new opportunities for prospective students to connect with more institutions. In fact, recent QS research has found that more students have become interested in attending virtual student recruitment events as they seek more ways to research institutions during a longer online research phase.
To reach more students and boost engagement levels through this new medium, institutions must shift their mindset to maximize their potential, as these new virtual events are more than just an online version of an in-person event. They must utilize more multi-media resource sharing options, become more proactive in initiating conversations, and have a pre- and post-event engagement strategy in place.  Leveraging the expertise of the QS virtual events team, this white paper:  
Explains why online engagement is a key component of student recruitment as travel restrictions and remote learning 

continue

 

Shares best practices on how to maximize engagement at virtual student recruitment events 

 

Offers a pre-event checklist to prepare for virtual student recruitment events
Please fill out the short form to download your free copy of the white paper today.