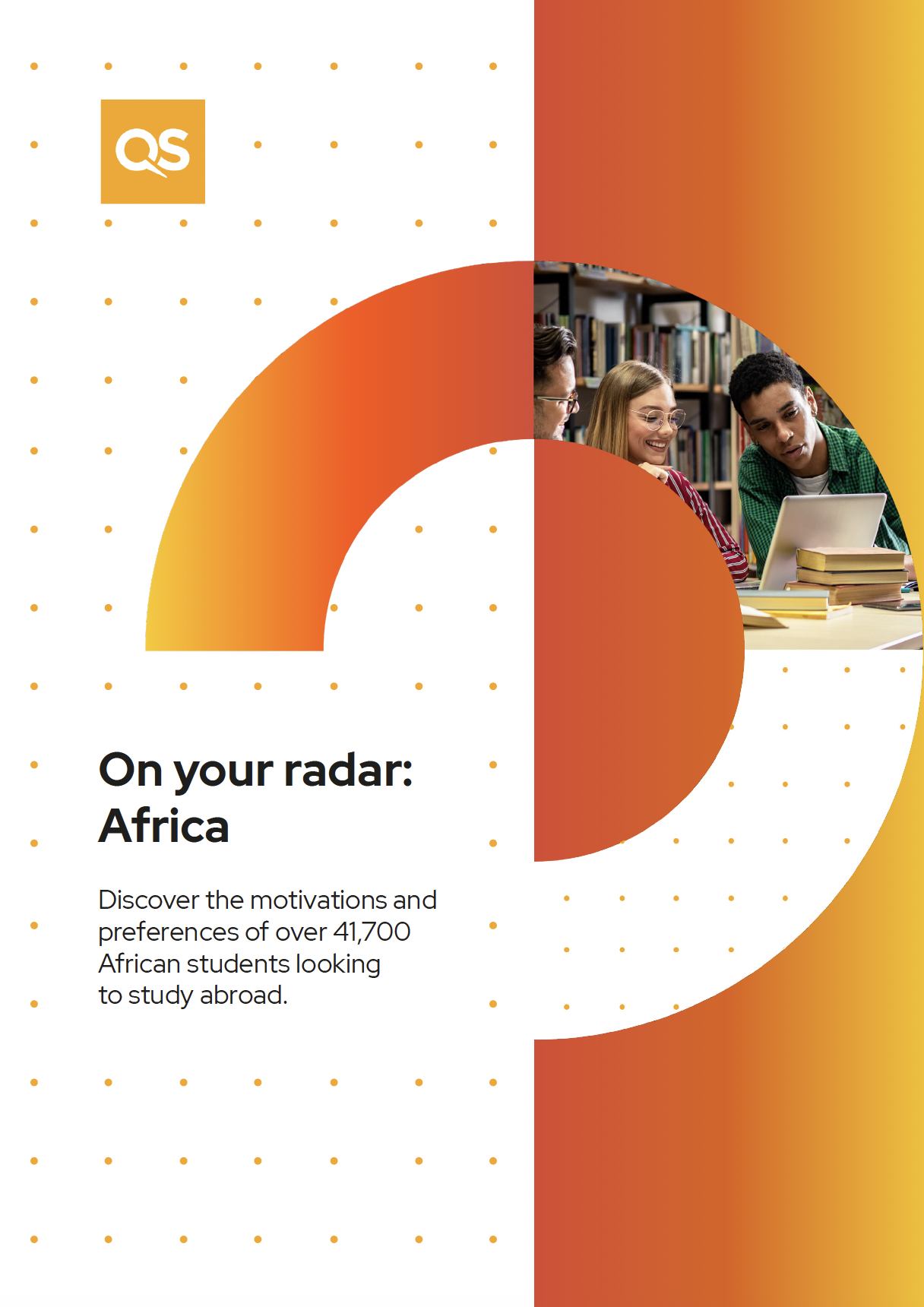 Discover the motivations and preferences of over 41,700 African students looking to study abroad.
We've drawn on granular insights from the QS International Student Survey 2023 – the largest of its kind – to help you sharpen your student recruitment strategy.
This report features responses from prospective students in countries including Nigeria, Ghana, Kenya, Ethiopia and South Africa.
Download our latest report 'On your radar: Africa' to stay one step ahead in the areas that matter most to your future students.
In this report, you'll find insights and actionable recommendations on what students in the region say about:
• High-quality teaching
• Funding and affordability
• Employability and career aspirations
• Environmental sustainability
• Preferred communications and channels
• Perceptions of studying abroad
Complete the form below and we'll email the report direct to your inbox.