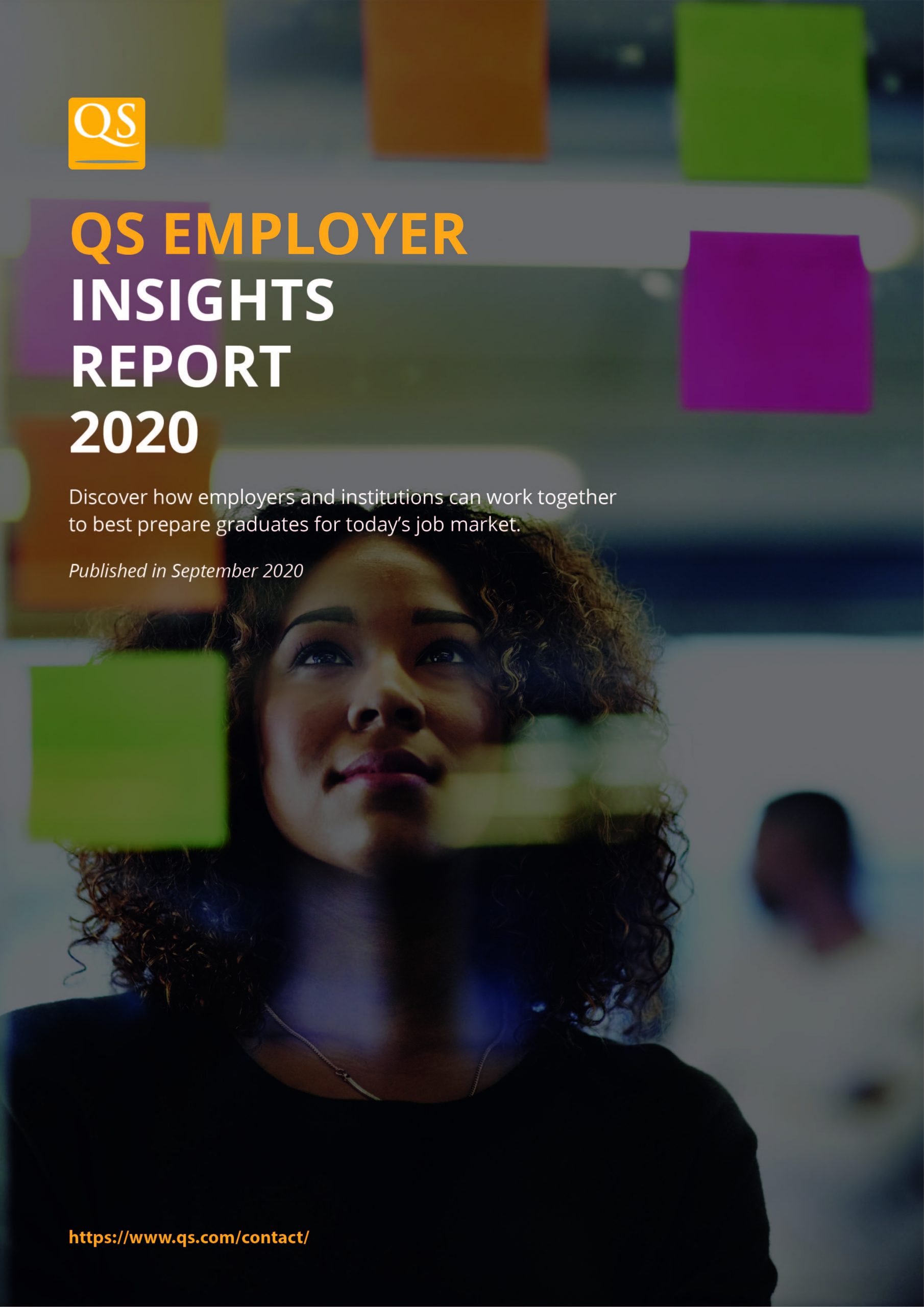 With a tightening job market and complex challenges posed by the coronavirus crisis, it is imperative to have an open conversation on the direction of education and the employment of future graduates. 
The QS Employer Insights Report 2020 presents the findings from two surveys; the annual QS Global Employer Survey, which was conducted prior to the pandemic, and the Employer Pulse Survey, which was conducted in August.  
The report details the top recruitment priorities for global employers, the services and methods that employers believe are the most relevant for students when preparing for the workforce, and their perceived skills gaps. 
Please fill out the short form to download your free copy of the report today.