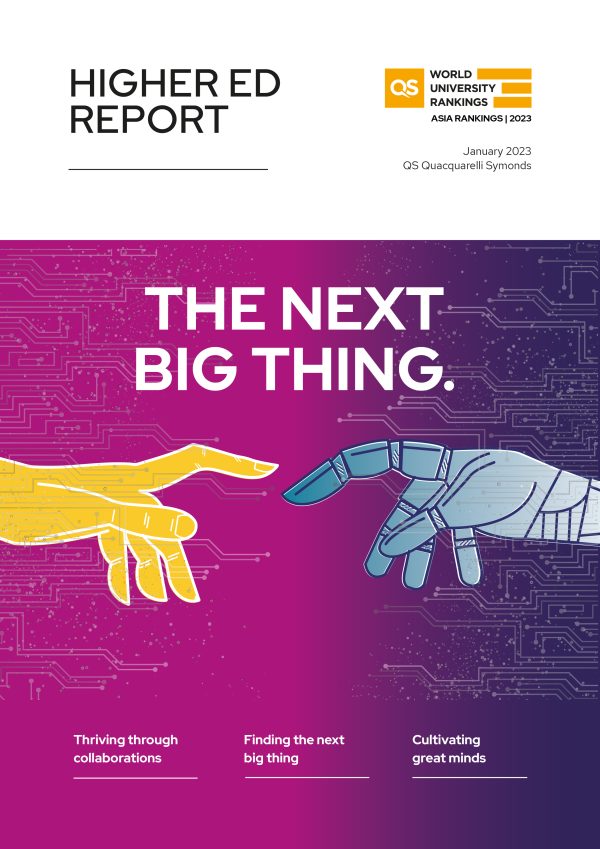 Complete the short form to download your copy of a detailed overview of the performance of all institutions ranked in the 2023 Asia Rankings.
"Thriving through collaborations" – With institutions relying more than ever on partnerships in the post-pandemic era, what are best practice examples from the region?
"Finding the next big thing" – The future of higher ed depends on how well universities navigate the latest technological advancements. How are they also working together to tackle society's greatest challenges?
"Cultivating great minds" – How flexible are universities in the region in innovating the classrooms to bring out the best in their students?
Fill out the short form to receive your free copy.