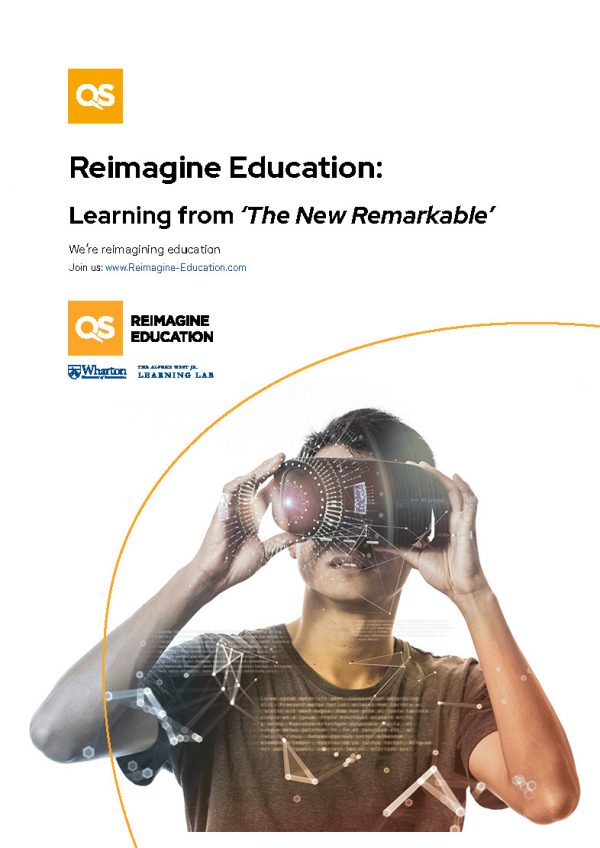 At the annual QS Reimagine Education Conference and Awards, we bring world-leading educators and innovators together to explore the latest trends and technological advances in education. In 2021, the conference theme was the 'The New Remarkable'.
In this post-conference report, we share:
Insights from three Reimagine Education winners on what made their projects so successful and what they learned from the global pandemic.
Highlights from a panel exploring the 'skills gap' between higher education and leading technology companies, featuring speakers from Amazon, Microsoft and The Wharton School.
An introduction to education in the metaverse – what it is and how it could transform the future of how we teach and learn.
Please complete the short form to download your copy of the report now.