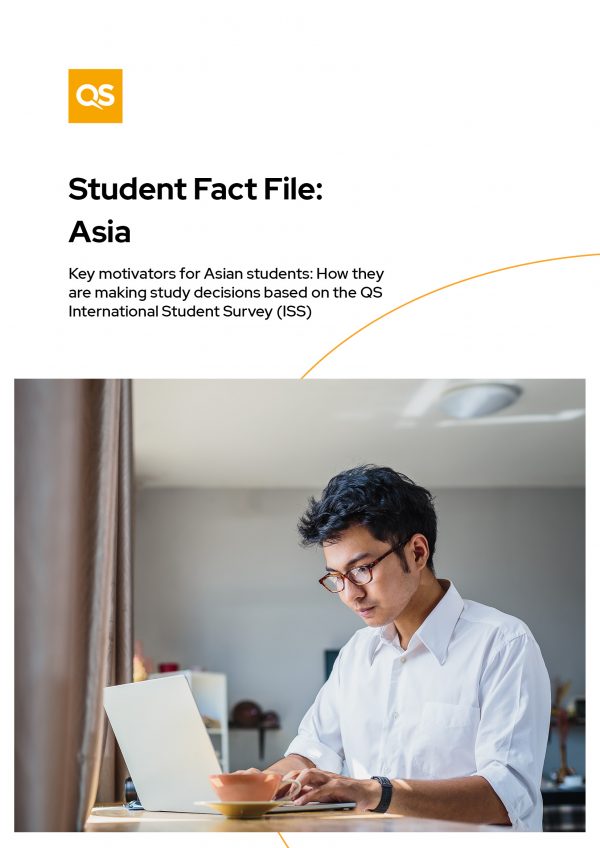 Want to understand the key motivating factors for study abroad amongst students from Asia? In just one page, QS has boiled down student data from its annual International Student Survey (ISS), the world's largest survey of pre-enrolled international students.
In this one-pager you'll learn:
What key factors are valuable for students in Asia
What sources of information are important to this demographic
How students choose a destination country and university
Fill out the short for to download the fact file.