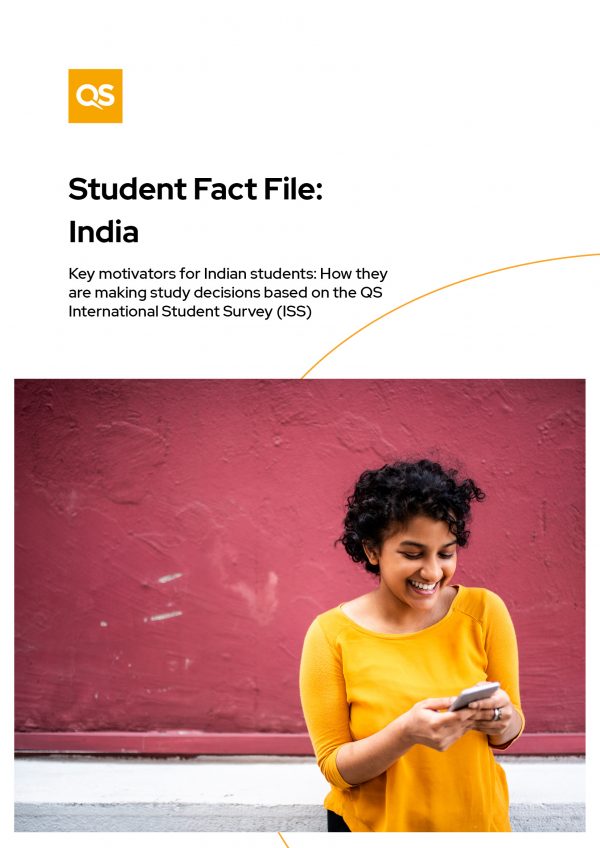 Indian students are the largest source of international students after China, with numbers that continue to grow. But do you know what motivates them to study abroad?
QS has broken down key insights from its annual International Student Survey (ISS) to better understand what factors they consider when choosing a country, university and course.
In addition, learn what their communications preferences are, what their expectations are around graduate outcomes and how open they are to distance learning. In this one-pager, you'll also learn:
What key factors are valuable for Indian students
What sources of information are important to this demographic
Why Indian students are motivated to study abroad
Fill out the short form to download the fact file.