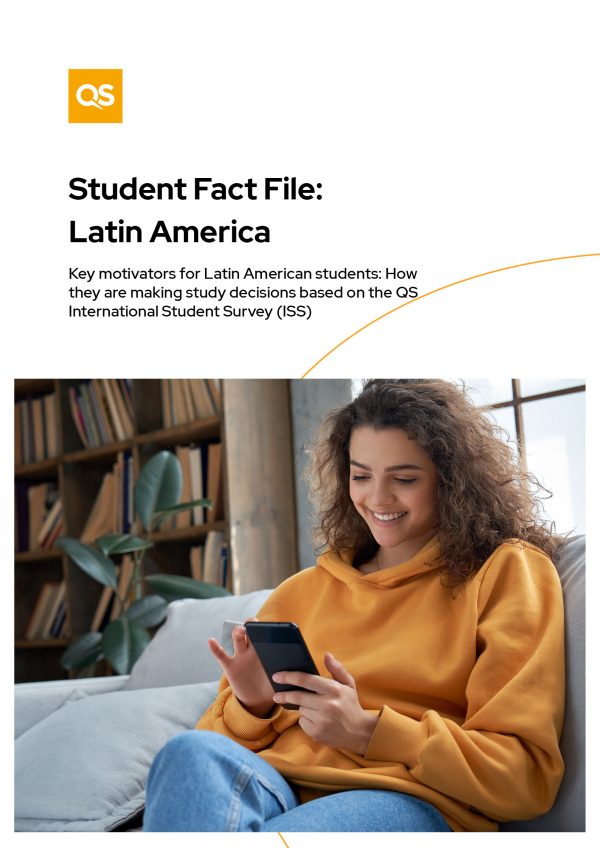 How do Latin American students make decisions about studying abroad?
Discover key insights on motivations, preferences and more in this one-page breakdown of data from the annual QS International Student Survey (ISS), the world's largest survey of pre-enrolled international students.
In this one-pager you'll learn:
What key factors are valuable for Latin American students
What sources of information are important to this demographic
How students choose a destination country and university
Fill out the short form to download the fact file.