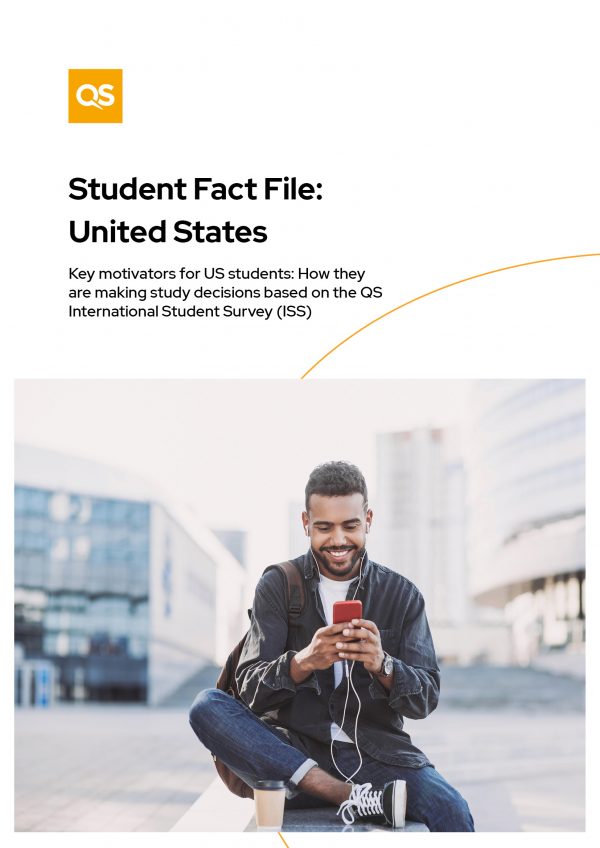 What motivates US students to study abroad? In this one-page fact file, discover what factors they consider when choosing a country, university and course based on QS' annual International Student Survey (ISS).
In addition, learn what US students expect around graduate outcomes and how open they are to distance learning. In this one-pager, you'll also learn:
What sources of information are important to US students
What their selection priorities are
What information sources are most useful in their research
Fill out the short form to download the fact file.