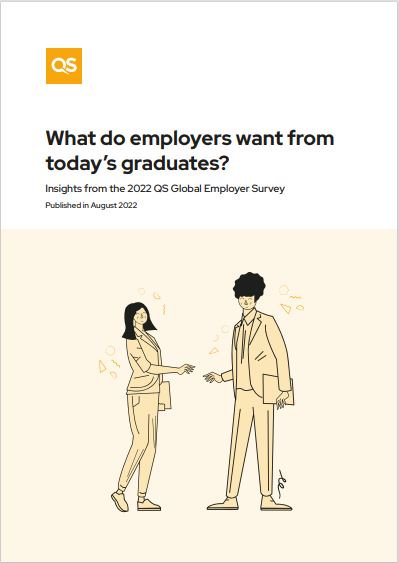 Our latest report offers valuable insights into the skills and experience that global employers are looking for in new graduate hires today. Industry and regional breakdown of the 2022 QS Global Employer Survey provides institutions with the information they need to prepare graduates for a rapidly evolving employment market. The report covers:
Skills and experience – What are employers looking for in today's graduates?

Disruptive forces – Is artificial intelligence set to alter the graduate employment market?
Strategic planning – How can higher education institutions prepare students for an evolving graduate employment market?
Request Free Copy: