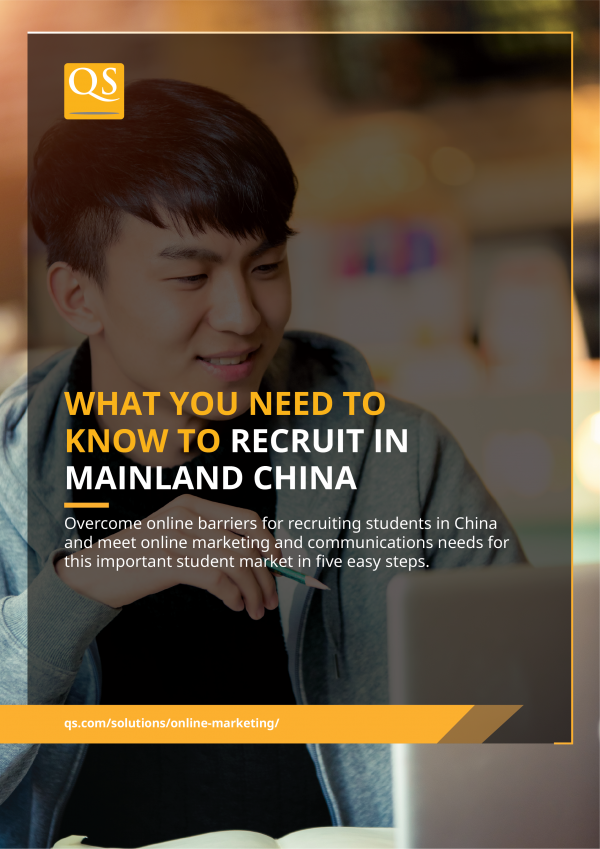 China is the largest country of origin for international students and with good reason. A growing middle class and increased demand for international education have driven more students outside of their home country than ever before.
Yet marketing to this significant student audience online has its challenges, with online restrictions and other gatekeepers creating barriers to higher education institutions.
In this report, learn how to work around these restrictions and make strong connections with this important student source market. Our market insights and student data reveal:
How institutions can market to Chinese students online
What factors are most important to Chinese students in their decision-making process
What the most common Chinese student personas are, and how to reach them
The key recommendations in this report are based upon both the expertise of QS digital marketing staff and our significant database of QS International Student Survey insights.
Please fill out the short form to download your free copy now.