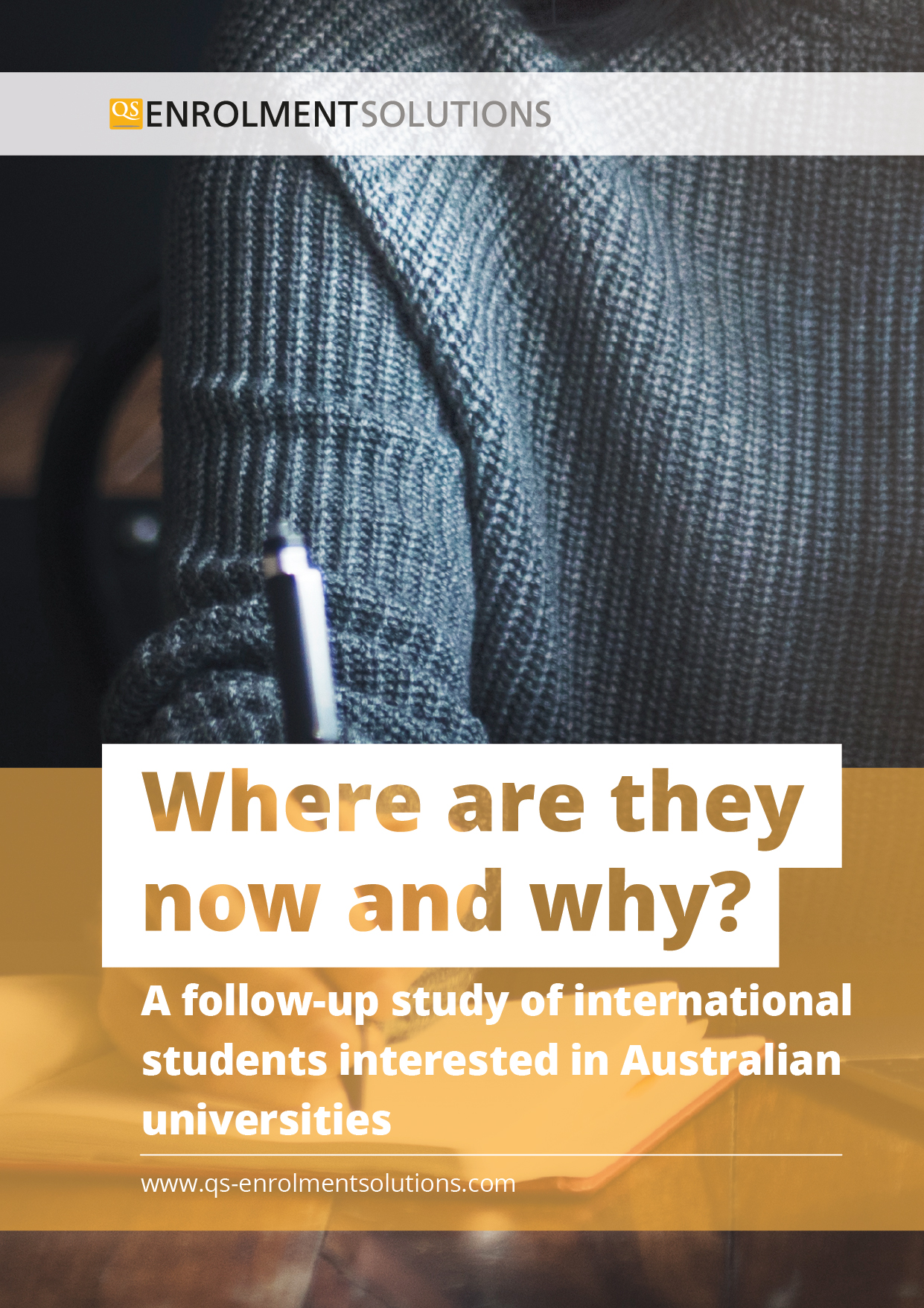 This report uses International Student Survey data to identify the outcomes of students that enquired to study at an Australian university in the 2016/17 academic year.
Download this free report to discover:
Of the students that enquired to Australian universities, where did they end up studying?
If they're now studying in Australia, does their experience meet their expectations?
If they decided against studying in Australia, what were their reasons?
If they are still interested in studying in Australia but haven't started yet, what's holding them back?