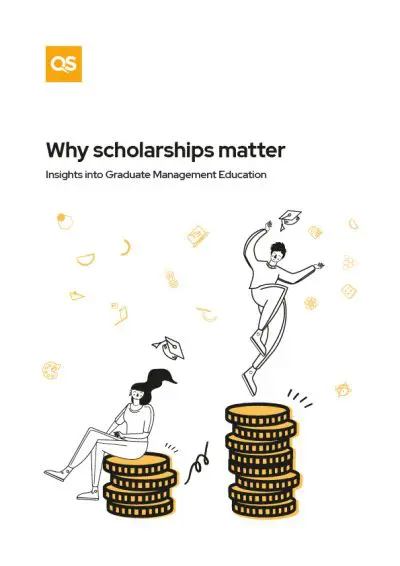 Gain insights into how business schools around the world are managing and promoting their scholarship provision.
Download our latest report 'Why scholarships matter' to read the results and analysis of our latest Admissions Survey, accompanied by insights from leaders and experts in graduate management education.
The report answers these questions:
Are business schools offering more scholarships?
Which type of scholarships are schools prioritising?
How openly are scholarships advertised to students?
How are student expectations about scholarships changing?
Fill out the short form to receive your free copy today.