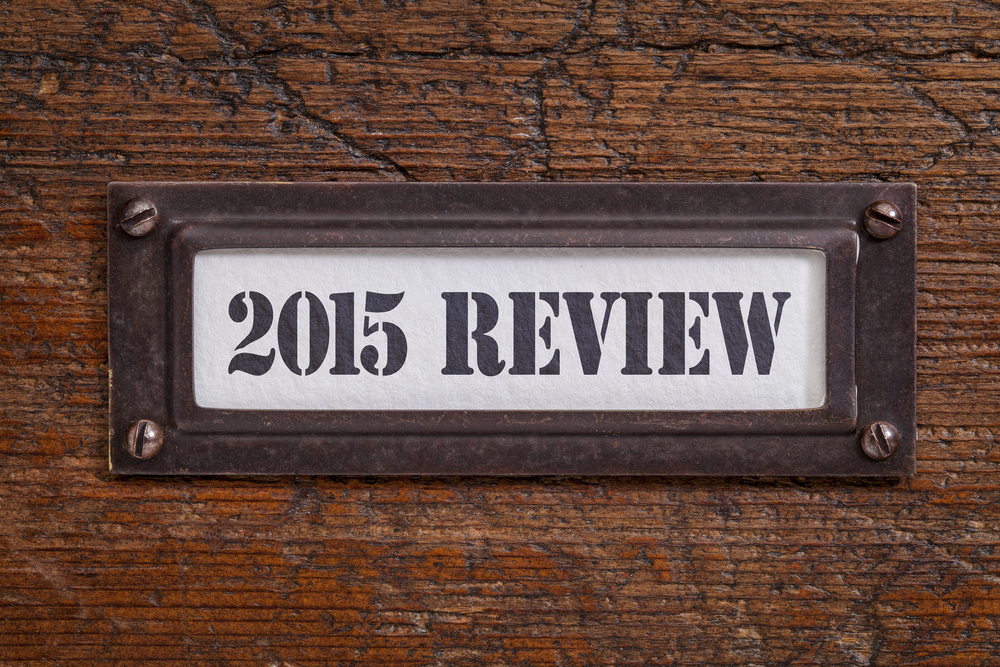 2015 was a big year for higher education in the UK, with significant changes in policy that could drastically alter the face of the industry as we know it. Here are just a few of the changes that stand to make a significant difference to the UK higher education system going into 2016.
1 – Fewer restrictions on student recruitment
One of the most significant developments in UK higher education in 2015 was the removal of the cap on student numbers. As one of the most debated topics of the year, there are still mixed opinions as to whether the cap's removal will benefit UK higher education in the long run.
One thing's for sure, however; more spaces at universities means more options for prospective students, which gives them the opportunity to take their time and compare universities with more scrutiny. Such an effect has already been seen this year, when students applying through Clearing in August where seen to be taking their time in making even these last-minute decisions.
A greater level of choice means that higher education institutions will need to ensure that they remain competitive going into 2016. But, from the students' perspective, more university places ought, ideally, to mean more opportunities for any prospective student with the requisite ability and ambition to study at a higher level. This brings us neatly on to the question of tuition fees. At present, it remains to be seen as to whether the Teaching Excellence Framework will result in the fee cap following the lead of the student numbers cap in being removed next year.
2 – The Teaching Excellence Framework and students being treated as customers
The higher education green paper, released by the Department for Business, Innovation & Skills in November, saw further details of the proposed Teaching Excellence Framework laid out. Concerns to these propositions were expressed by both students and universities, particularly with reference to the mooted lifting of the tuition fee cap.
If the tuition fee cap were to be removed, prospective students could become more discerning 'customers', which might in turn propel higher education marketing into a more demand-driven system – the impact of which has not yet been realised in 2015. Going into the new year, HEIs will need to continually prepare for these policy changes and adapt as they are introduced in order to attract what looks like being an ever more critical student audience.
The move of universities into the Competition and Markets Authority (CMA), meanwhile, has meant that as more and more students are treated as consumers, they now have a specific and regulated set of consumer rights to which HEIs now have an obligation to adhere.
Professor Eunice Simmons, pro vice-chancellor for academic affairs at Nottingham Trent University stated in a recent EdQuarter article:
There is no doubt that the application of consumer legislation to HE will present some challenges for current university systems and require professional services and academic staff to jointly review their approach to the student journey and the overall student experience.
3 – An improving level of employability
A further major development in 2015 was the introduction of higher apprenticeships and vocational degrees, which allow for students to obtain a broader range of qualifications through a skills-based education designed to better prepare them for employment.
Figures released from HESA (the Higher Education Statistics Agency) early in 2015 indicated that graduate employability is improving, and this year continues to show that improving employability is a primary motivation among those applying to postgraduate programs around the world.
Professor Zahir Irani, dean at Brunel University London's College of Business, Arts and Social Sciences (CBASS), also stated in EdQuarter that employability should now be seen as a fundamental part of higher education and that the HE of the future will involve preparing students for employment in other ways:
I think the next big push has to be in preparing students for employment through equipping them with graduate attributes and behaviours, as more and more will have multiple careers during their lifetime and/or portfolio-type experiences. Universities need to do more to prepare students for assessment centres, especially those that come from less privileged backgrounds or selective educational experiences.
4 – New visa restrictions that could challenge UK universities' competitiveness
The UK remained a hugely popular overseas study destination in 2015, with the top 10 of this year's QS World University Rankings occupied by no fewer than 15 UK HEIs. However, remaining competitive in an increasingly international market will be a challenge for UK universities in 2016, especially if policies start to make the UK a less attractive destination for international students.
Megan Dunn, national president of the National Union of Students (NUS), claims in the EdQuarter Review of the Year that immigration policies are threatening to shut out international students, which could hinder UK universities and harm the UK economy as a whole.
The post-study work visa has been scrapped, students are even being charged to use the NHS and have to pay to register with the police. An NUS survey showed more than 50% of non-EU students think the government is either not welcoming or not at all welcoming towards international students.
Universities UK estimates that international students generate more than £2.2bn for the UK economy, and the prospect of an in/out referendum on the UK's EU membership may negatively impact this influx of funds dramatically. Although the referendum is unlikely to take place until the latter half of 2017, its impending approach and extensive media coverage could add a degree of uncertainty to university marketing plans, as well as to student applications in 2016/2017.
Are you ready for 2016? Make sure your digital marketing strategy  is ready for the year ahead and catch up on some of the key higher education reports from 2016.