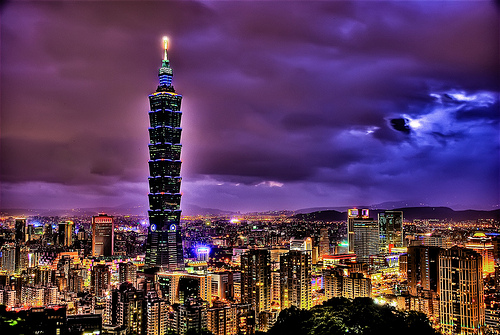 A Reader's Digest poll last month found that Taiwan offers some of the best value-for-money degrees in Asia. But political and demographic change may mean that the island's higher education system will need a new economic model in years to come.
In a recent interview with Higher EducationWorld, Han-Sun (Vincent) Chiang, president of Fu Jen University in Taipei, pointed out that the university has 27,000 students on a campus built for 10,000. The reason in part is that university tuition fees are low, just a few thousand US dollars per year. In addition, there is little mainstream government funding for teaching or research. And because higher education is politically important, with 90 per cent of high school graduates going on to university, fees are held down by central government.
Chiang, a genial medic whose big project is the construction of a 1,000-bed university hospital, says that it is impossible to grow Fu Jen's student numbers any more. Indeed, it is getting harder to find students as the number of school-leavers falls. Instead, he wants to admit about 5,000 students a year instead of the current 7,000. This would take stress off the university and allow it to enhance student quality.
To make up the financial gap, Chiang plans on plunging more deeply into the international student market. This chiefly means mainland China, although here too there is a political problem. Fearful of "cross-straits" influences, the government limits the number of mainland students allowed on the island.
Another approach is to up the number of postgraduates at Fu Jen. Chiang is especially keen on MBAs, as they pay well and can become generous alumni. But here too there is a political problem. Taiwanese law gives a much better tax break for donations to state universities – led by National Taiwan University, 80 in the QS World University Rankings – than to private institutions such as Fu Jen. The representative body for the private universities is lobbying on this anomaly.
But Chiang says that Fu Jen will not be joining in the possible mergers mooted between some more modest Taiwanese universities. Instead, he prefers to use the institution's Catholic connections to build links to smaller Catholic universities in the island and to the many large Catholic universities around the world.
? A longer version of this interview will appear in the QS Showcase magazine later this year.