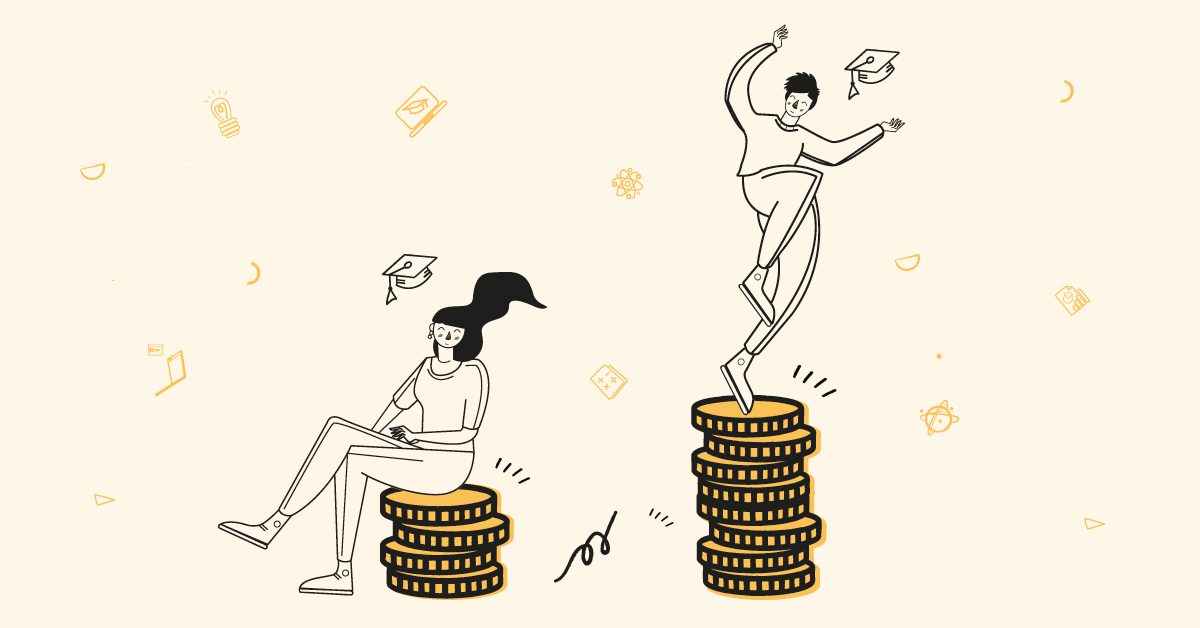 32% of North American business schools are now offering more or significantly more scholarships to their MBA applicants, according to a recent QS Admissions Survey. 
Scholarships have always played a key role in business school recruitment and admissions, helping to entice the best possible talent, including those who could not enrol in their preferred programme without access to financial aid. 
In fact, in 2021, QS Business School Ranking data showed that 60% of students on an MBA programme received a full or partial scholarship. 
We spoke to more than 100 admissions officers at business schools across the globe in March and April 2022 to ask about their scholarship provision and how they're planning, managing and promoting their scholarships. 
Download the full 'Why Scholarships Matter' report
Post-pandemic changes in scholarship expectations and demand
According to Richard Castleberry, MBA Director at Mays Business School at Texas A&M University, the pandemic has helped to drive a change in scholarship demand. 
"Ten years ago or even five years ago, online study was viewed very differently but now it has really grown in acceptance," he said. 
"Now, there are schools whose online programmes are bringing in a large number of students, which is having an effect on recruitment to on-campus programmes." 
This, he explains, has led to even greater competition to attract the best students to in-person programmes. 
Scholarship provision to increase diversity and champion sustainability 
As well as making programmes more affordable, scholarships increasingly play an important role in supporting schools' strategic objectives including growing diversity and tackling climate change. 
21% of schools told QS they were prioritising scholarships which support diversity and inclusion, while 7% were focusing on scholarships championing sustainability. 
62% of schools said they found it moderately or very difficult to identify the right candidates for sustainability-focused scholarships. 
Bucking this trend is Kent Business School, where MBA Director Debbie Kemp explained that their MBA Leaders in Sustainability Scholarship programme is going from strength to strength. 
"Two years ago we started to really promote our vision of sustainable innovation.
This has really engaged with the MBA audience, who tend to be senior managers or entrepreneurs who want to make a difference, and therefore it is easy to award these scholarships and we have a lot of applications." 
How openly are scholarships being advertised?
The availability of scholarships often forms a key part of a prospective student's research into which school and which programme to apply to.  
Some respondents to the Admissions Survey provided full details of available scholarships on their websites, others only mentioned that "merit aid" was available. 
Jay Bryant, Associate Director of Business School Relations, Western USA & Canada at the Educational Testing Service (ETS), believes that many schools would benefit from being more transparent about their scholarship provision. 
He explained: "As part of my work, I am regularly on schools' websites to understand their admissions requirements, their missions and strategies, and how ETS can best serve their needs. Information I often see missing is that related to scholarship opportunities.  
"This may sometimes lead candidates to assume that there is no funding for them.
By promoting the scholarships intended to build various kinds of diversity, schools can garner interest from the students they hope to attract." 
Latest trends in student loans and refinancing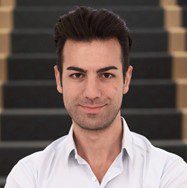 Chris Abkarians, co-founder of Juno – a fintech company offering private student loans and loan refinancing options − shared his insights into student finances. 
He explains there has been little movement in the average amount requested by an MBA student, which remains about US$61,000 for an in-person, full-time programme. 
As we'd expect, students at the top-ranked schools are borrowing more. In fact, the average loan request per year for those programmes ranked in the top ten of the QS Global MBA Rankings 2022 are 12% higher than the overall average for MBA programmes, that's US$68,000 vs US$61,0000. 
Those students enrolled on programmes in the US request US$62,000 per year while students on top programmes outside of the US request US$55,000 on average. 
When asked about the impact of the pandemic on loan requests, Chris said:
"The pandemic has actually increased loan requests due to attractive rates, and larger class sizes at many business schools. 
"Some context is needed here. In the US, the pandemic resulted in temporary changes to the federal lending programme. American students have the option to borrow directly from the federal government or to use private student loans. In March 2020, the US temporarily suspended payments on federally-held student loans. This suspension is set to end in August. 
"However, rates on private student loans have been at record lows and we've seen students discuss MBA loans as relatively cheap leverage. One major impact of the last three months is that rising rates are making refinancing more expensive. When a student graduates from an MBA programme, they are considered lower risk than when they initially took a loan for school. So, they are often eligible for cheaper refinancing options. If you take a student loan for this fall, and rates keep rising, you may not find a refinancing option below your current rate when you graduate. As a result, many people are looking to lock in the lowest rates (for the longest duration) that they can find today." 
For more insights and analysis into scholarship provision from the QS Admissions Survey, download our report Why scholarships matter for free today.