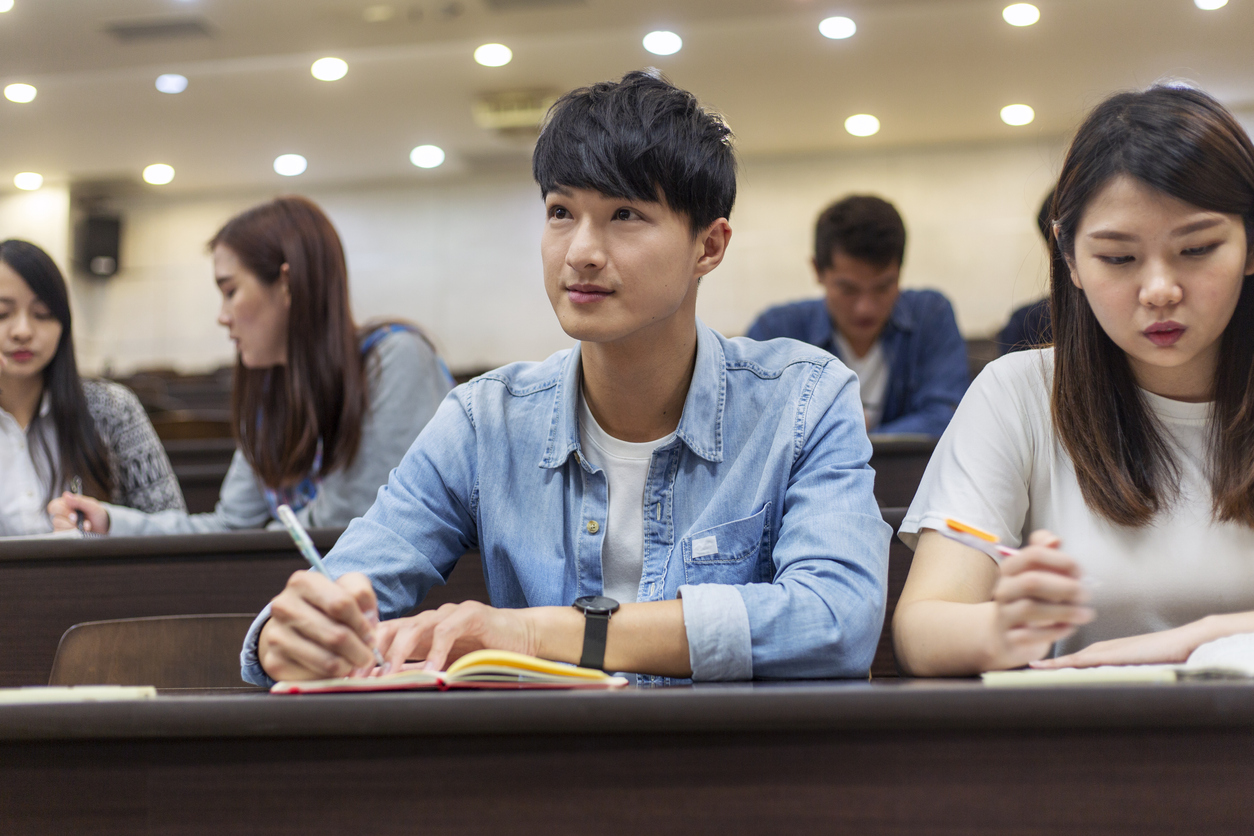 How have prospective international students from China responded to the pandemic and how can you attract Chinese students to your institution in such a competitive market? We spoke to Naomi Wu, QS' Regional Marketing Director of Greater China to find out.  
China remains the leading source of international students to study destinations such as the US, UK, Canada and Australia as a reliably growing middle class continues to value an international student experience.  
Yet colleges and universities around the world that don't have strong brand recognition amongst Chinese students have grappled with penetrating this competitive market. To better understand how institutions can more effectively engage with this significant source market, we spoke to Naomi Wu, QS' Regional Marketing Director of Greater China.     
Naomi joined QS at the beginning of 2021 to lead marketing efforts in China after several years of working directly with Chinese students at higher education preparatory schools such as the Nord Anglia International Schools, and through various marketing firms.  
Based in Shanghai, her work has focused on social media engagement, email strategy and reputation management for higher education institutions. Read on to discover her insights about prospective international students in China and the impact of the coronavirus crisis.  
From your perspective, how did Chinese student behavior change during the pandemic?
Naomi: Many students began switching from their destination country as a result, yet the US remains a top choice for students pursuing a quality undergraduate education. Chinese students now seem to be more discerning about US schools, with applications to Ivy League institutions increasing by 50%. I would also say that more students are looking to apply to multiple study destinations rather than just one.
In addition, China's Ministry of Education announced a policy earlier this year encouraging younger students not to study abroad, so the intention of going to boarding schools in the US and UK is dropping by half, which could lead to fewer Chinese students enrolling in undergraduate programs in the future.  
Have you noticed any trends in the types of international experiences, or the level of education, Chinese students are seeking when they go abroad? 
Naomi: The trend of completing a bachelor's degree is still picking up. From 2018, the number of students has exceeded the number seeking a master's in the US. We still see a trend in K-12 international schools, as they are preparing for an international BA. However, given the COVID-19 crisis, the government is discouraging parents from sending their children abroad at a young age. For those families that are still inclined to send their children out of country, the highest performing students tend to go to the UK. 
How can institutions anticipate changes in Chinese student mobility? 
Naomi: I think that schools can look at Chinese government reports to start. For example, right now they are promoting sports-related curriculum to plan for a healthier, stronger generation. Looking at that, you can see that sports management–related majors will rise in China. Institutions should also keep an eye on what the government sponsors as China builds its own scheme of top–tier universities with top–tier majors.  
I often see schools promoting themselves at fairs with the majors they excel at, but they [schools] need to look at the Chinese government's development plan and identify how their school can fit in. If a lot of Chinese schools are removing some majors and adding others, foreign institutions need to meet those trends to get a foot in the market.
What are some key topics that may be important to engage with prospective Chinese students?
Naomi: For recruiters looking to engage online, at a college fair for example, it might be a bit of a challenge to start a dialogue without sharing content first. Students are consuming content before engaging online, so it could be very effective to first have the face of admissions in a webinar, presentation or live stream.  
Engaging for the first time with students via an online fair will work for big name institutions, but others will need a step-by-step awareness plan before engaging directly with students. Social media channels like Weibo will be the first step that schools can lean on for brand awareness, and student portals like QSChina.cn. 
Do you have any cultural tips specific to engaging with Chinese students?
Naomi: You should have a nurture plan that is sent out in Chinese local language, but if they want to admit English-speaking students, make all language bilingual as the click-through-rate will be low with English-only content.  
Also, when speaking directly with prospective students, identify who the decision maker is. The candidate could have family concerns, so the target audience is not just the candidates, it's the parents. Students in China rely on family support quite a lot—targeting parents is a group that institutions really need to take seriously. 
Anything else that institutions should know about engaging and attracting prospective students from China?
Just understand that marketing your brand in China requires a deep understanding of how to leverage different social media platforms in China. Unlike in western countries where Facebook, Instagram and YouTube bring awareness to your brand, the social media landscape in China is more sophisticated. However, universities can utilize China-hosted student sites like QSChina.cn as a gateway to reach out to target students (and parents).   
To learn more about how to market your institution to prospective international students based in China, read our latest report: What You Need to Know to Recruit in Mainland China.