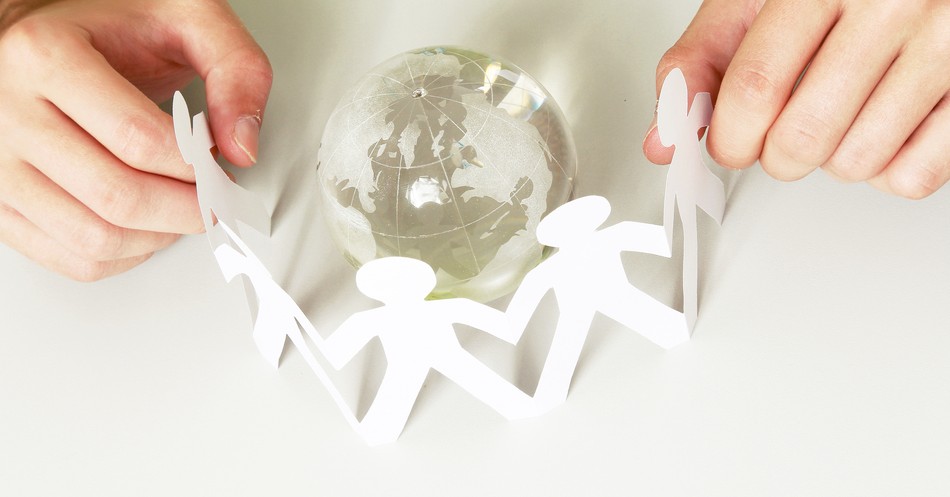 There's no doubt that international students are a valuable resource, not just to their chosen university but to their host country as a whole. These are skilled immigrants who have the language skills, experience and qualifications to make a significant contribution to the entire economy. In fact, figures from the UK Council for International Student Affairs (UKCISA) show that international students contributed £8 billion towards the UK's GDP in 2013, and over US$22 billion in the US.
Country

GDP Contribution from international students (2013)

– Adjusted to UK £ Sterling (XE – Sept '15)

UK

£8 billion

US

£14.9 billion

Ireland

£731.8 million

Canada

£3.9 billion

New Zealand

£ 835.5 million
Dominic Scott, chief executive of UKCISA, points out that it is important to support international students, and not just for the good of the UK economy.
"Increasingly those universities and colleges that invest in ensuring international students integrate well, make best use of the facilities and gather both British and other nationality friends tend to be most successful in recruiting others."
Integration activities have been shown to be essential in differentiating between institutions; they enable students to graduate with more resources than a UK degree alone. With UK friends to act as a support network and local work experience under their belt, international students should graduate feeling more confident and satisfied with their university experience, making them stronger advocates of your institution thereafter.
How to support international students
Many of the most popular international study destinations have new policies in place to make it easier for international students to seek out work upon graduating. Germany, one of the most-viewed study destinations on TopUniversities.com, allows graduates to remain in the country for up to 18 months in order to look for work, whereas Canada gives alumni three years in which to find employment.
You may not be able to influence national policy on student visas, but there are four key areas in which you can support your international students so that they graduate with greater employment prospects:
1 – Improve language proficiency
Gaining proficiency in the local language of a host country is one of the strongest predictors of a graduate's employability, and many international students see a lack of it as their biggest barrier to employment. While their language skills are likely to improve dramatically while studying in the local language, lack of confidence and knowledge of specific industry terms could really hamper a graduate's chances of finding work.
Language classes should be run throughout the academic year and progress to include specific support for job-hunting and industry terminology.
2 – Gain host country work experience
The experience and connections that international students have already gained in their home countries don't often translate effectively to the host country. In addition to the previously mentioned language skills that are sometimes in short supply, a lack of experience in working with local customers and little knowledge of workplace etiquette will severely hamper an international student's chances of finding work immediately upon graduating.
Providing international students with regular exposure to the local job market will improve their odds tremendously. Running work placements and work experience programs specifically aimed at international students throughout their courses will provide them with valuable life skills and drastically increase their employability.
3 – Provide specialised career support services
Career support services aren't always consistent for domestic students, let alone for international students. The support universities provide to home students won't necessarily be suited to the specific needs of international students. Career services need to be closely coordinated with international student programs and targeted to their distinct circumstances.
4 – Collaborate with local businesses
Many employers are hesitant to employ international students due to fears of higher costs and greater administrative efforts in order to integrate them into the workforce. According to a report by SVR's Research Unit, very few higher education institutions collaborate regularly with local businesses to provide mentoring programmes, internships or other study-to-work initiatives for international students.
Building strong working relationships with local businesses and local public service providers will be beneficial to all your current students but, crucially, can offer that extra level of support for those international students who are unfamiliar with local working customs. Encourage those businesses and organisations, with whom your university has a good relationship, to consider international students for internships and placements.
Not only does the support you offer international students in their search for employment after graduation help the students themselves, it also aids in the growth of your university reputation and the economy as a whole.
Follow us on Twitter for more insight and articles on international student recruitment.