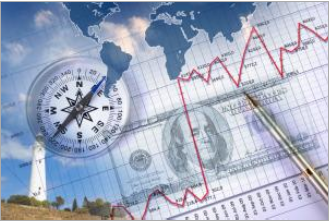 The STEM gender gap – the relatively low number of women pursuing science, technology, engineering and maths degrees and careers – has most recently come to the fore with the EU's short but controversial film, 'Science: It's a Girl Thing!'
The video, which was rapidly retracted by the EU, prompted widespread criticism – not of its purpose, but of the way in which it represented the subject.
Most critics agreed with the film's aim of encouraging more girls, from an early age, to take an interest in science subjects which are dominated by men.
But they were equally in agreement that focusing on stilettos, make-up and giggling was not the best way to do this.
So, how can individuals and institutions more effectively tackle the STEM gender gap?
Support for women in STEM subjects
Jill Collins is a project manager at the Women in Science, Engineering and Technology (WiSET) group, based at Sheffield Hallam University, UK.
She says that while large numbers of women do choose to study some STEM subjects, such as biology– and chemistry-related courses, they remain hugely under-represented in subjects such as engineering, maths, computing and physical sciences.
There is a real need for universities to provide female students in these fields with "reassurance that they will be welcome, and that they have made the right choice," Collins believes.
She points out that many universities now run networking and mentoring schemes for female students in male-dominated subjects.
This often includes collaboration with national or international organizations, such as the UK's Women's Engineering Society (WES) or the Athena SWAN Charter, which recognizes good employment practice regarding gender balance.
In addition, a growing number of universities are also recognizing the importance of reaching out to young people before they get to university, by running outreach schemes in collaboration with local schools and communities.
Positive role models and clear communication
Nathalie Pettorelli, a research fellow at the Zoological Society of London, UK, agrees that universities need to consider the message they send out to female students. This, she believes, means leading by example.
"Students need to be able to engage with both men and women at various stages of their careers – and not get the idea that women in academia mostly work as lab technicians or administrative staff.
"In other words, universities need role models of both genders in all subjects to motivate and inspire students of both genders."
She adds that it's important to be open about both the challenges and rewards offered by a career in a STEM subject. "If both male and female students know what barriers the future holds, they can be better prepared to surmount them.
"Universities also need to better showcase the diversity of possible scientific careers, and highlight some of the positives, such as the incredible flexibility that can be found in many science jobs."
Finally, Pettorelli believes that students themselves can play a key role in tackling the STEM gender gap, through their own mindset, actions and in collaborations with others.