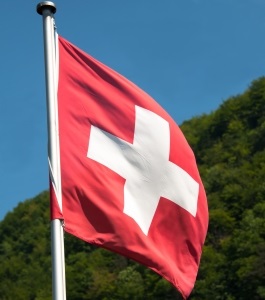 A possibly dramatic decision affecting Swiss students was implemented in last few weeks. Looking back to 9th February 2014, the Swiss population has voted in a referendum for the limitation of immigration aiming to renegotiate the quotas of European immigration, and a tight majority 50.3% voted in favour of the limitation.
Reacting to this decision, clearly contrary to the principle of the free movement of persons in place with the EU, Switzerland has been excluded from EU programs Horizon and Erasmus for 2014. European Commissioner for Employment, Social Affairs and Inclusion, László Andor stated on 26th February 2014 "In the absence of an international agreement on determining the conditions for Switzerland's association to Horizon 2020 (*), Switzerland does not participate in this programme as an associated country." and also "As for Erasmus + (**), Switzerland has now missed the time for the 2014 grant award decisions. This means that in 2014, Switzerland will not participate in Erasmus+ on equal footing with Member States as initially envisaged and its participation will be limited to cooperation activities as with any other third country."

Therefore, thousands of students counting on these scholarships will have to find alternative funding (2,400 Swiss students were granted this scholarship in 2012). The decision will also affect not only the Swiss but also the EU's Research & Development programmes, as Switzerland is a hub for research in Europe.
Further to these announcements, Switzerland's Economy Minister Johann Schneider-Ammann said "We have to reconcile the popular vote and the free movement of persons, also in order to save the bilateral agreements".
Now we will wait and see if an agreement will be discussed.
*Horizon 2020 is the largest EU Research and Innovation programme ever with almost €80 billion of funding available over 7 years (2014 to 2020).
** The Erasmus programmes enables higher education students to study or work in one of the 33 European countries as part of their degree and staff to teach or train in.