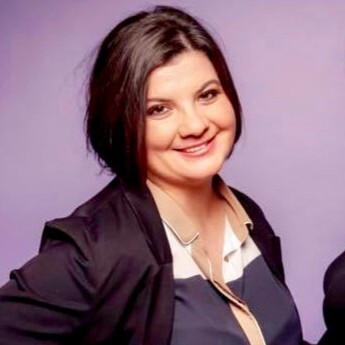 "The partnership with QS has positively changed the international student landscape at LSBU, in terms of increasing income and number of international enrolments. I would recommend any institution facing similar challenges to explore the possibility of working with QS to get expert support and advice."
Nuria Prades, managed the QS partnership at LSBU for six years
What challenges were you facing that made you turn toward QS? 
"Initially, the main challenges faced by LSBU were related to enquiry management and conversion. There was a lack of consistency regarding messaging, value proposition and customer service when managing international prospects' enquiries and requests. There was no CRM technology supporting collection and reporting of data to inform the international recruitment strategy. Without a proper reporting tool, we were unable to identify our main areas of growth to ensure a return of investment. Managing the volume of enquiries at certain points of the year was also an issue as we were losing potential students due to lack of capacity when dealing with high volumes of enquiries.
We also had a very small International Recruitment Team that spent their time mostly travelling, with little room for creativity and working on strategies. The travel costs were high, and it was having an impact on the net value of international student income."
How is QS helping you with these challenges?
"The main positive change was to have a fully dedicated team across 5 different time zones that were systematically managing enquiries and collecting data. The outstanding customer service from our dedicated QS Success Team contributed to converting prospects into applicants and growing a pipeline funnel that was the basis for increasing our enrolment numbers. The ability to track the source and channel of enquiries enabled us to make the right decisions from the financial point of view. For instance, allocating recruitment budgets is a simpler task now as we are able to track if the events we attended generated enough interest and make a decision whether we should repeat again.
LSBU decided to add the QS Regional Recruitment Services to the partnership. This meant that, with in-country representatives based overseas, we were able to decrease our travel costs as well as reduce our carbon footprint. The expertise and knowledge of our in-country representatives has been extremely valuable to gain market share in new markets.
The biggest impact has been on efficiencies. We are now able to focus our efforts on the right markets and activities. Thanks to QS machine learning algorithms, we can predict the 'likelihood to enrol' from our prospect and applicant pipeline."
What do you enjoy most about working with the QS team?
"I love the positive 'can do' attitude that QS colleagues bring to our partnership. It is contagious! Faced with challenges, the QS team is always ready to bring solutions and innovative ideas to overcome any problems. I really like the unity and team mentality that our QS colleagues have. No matter your role or remit, we all come together as a 'QS-LSBU' Team."
Would you recommend working with QS?

"The partnership with QS has positively changed the international student landscape at LSBU, in terms of increasing income and number of international enrolments. I would recommend any institution facing similar challenges to explore the possibility of working with QS to get expert support and advice. The incredible wealth of knowledge and expertise that QS has accumulated is extremely valuable and it is sure to contribute to positive changes on the international student journey at any institution. What I really value is the approach taken: QS does not use a one size fits all approach, instead QS uses a tailor-made approach to suit your institution needs."