"QS Stars is teaching us more about how we stand out, and in which areas we are performing well, and where we have room to grow."
Louise Hargreaves Manager, Government Relations and Institutional Research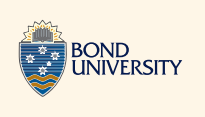 Why did you choose QS?
Bond chose QS Stars because the rating system enables the University to showcase its distinctive attributes that define the Bond difference such as our commitment to teaching excellence, the deep engagement between our academics and their students and the spirit of entrepreneurialism. QS Stars offer a broader range of criteria than traditional ranking systems and is better suited to smaller and younger universities such as Bond.
What objectives has QS Stars helped you to achieve?
QS Stars has enabled Bond to promote its institutional reputation and profile globally. QS Stars also provides an additional channel to reach prospective students by highlighting the University's excellent student satisfaction levels.
What are the key benefits of using QS Stars? Have you seen any unexpected benefits of using QS Stars?
QS Stars gives the University a detailed picture of our performance assessed against a set standard, rather than a comparison against the more dynamic performance of other universities. It is useful for us to understand our strengths and how we are performing over time, which we can use in our domestic and international communications and marketing.
What challenges have you been able to overcome thanks to QS Stars? 
QS Stars provides us with an objective picture of our performance against a comprehensive list of indicators. It overcomes the challenge of competing with larger, more established, research intensive universities in traditional university rankings systems allowing us to be recognised for our distinctive teaching strengths.
What is your advice for getting the most out of QS Stars?
Focus on the Core criteria and be aware of the thresholds that universities must meet to achieve each star rating (1-5+). Analyse all data for the Specialised Criteria (assessed in one of the two categories) and the Advanced Criteria (assessed in two of the four categories) to enable the university to make an informed decision regarding its strengths in these categories.
What have you learnt by using QS Stars? What is QS Stars teaching you?
QS Stars is teaching us more about how we stand out, and in which areas we are performing well, and where we have room to grow. It teaches us which strengths we can lean into, and the areas we can focus on improving for our students and the success of our institution.
How do you use QS Stars?
We use QS Stars to identify our strengths across a number of categories and use these in our marketing and communications in printed collateral, our website and in email communications, to name a few.
Who uses QS Stars within your institution?
In addition to our strategy team, the marketing and recruitment team are key users of QS Stars ratings.