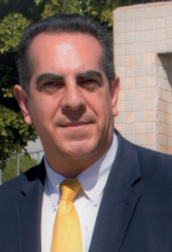 "The QS Stars rating helps us understand in which areas we are strong & where we can improve with a solid framework."
Carlos A. González-Campos, Planning, Institutional Effectiveness and Accreditation, CETYS University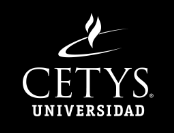 Why did you choose QS?
CETYS University choose QS Stars ranking system because the categories it measures aligns well with areas that the institution holds close to its mission, such as an excellence in teaching and learning, and a focus on internationalization to comprehend the world. It allows universities with similar missions to better convey our distinctiveness to communities we serve today and those we hope to serve in the future.
What objectives have QS Stars helped you to achieve?
QS Stars has allowed CETYS University to better identify its value-added profile not only regionally, but globally. Additionally, it helps place the institution in the mind of prospective students who wish to have an education within a dynamic international setting. This is made possible by the categories QS Stars evaluates and the self-reflection that comes as a result.
What are the key benefits of using QS Stars?
For CETYS University the QS Stars ranking system provides an additional objective set of measures that is more aligned with our mission. The process itself allows us to make connections between the objectives and results we are looking to provide our students and those areas we need to strengthen. All this in a very easy and understandable manner for internal and external audiences.
What challenges have you been able to overcome thanks to QS Stars?
Implementing QS Stars ranking, as an external objective set of measures, helps CETYS better focus efforts on our mission, it provides guidance for our student-centered strategic initiatives, while providing a comparison cohort of similar teaching institutions, where research is in its emerging stages. This is like having an external dashboard as a map.
What have you learnt from using QS Stars?
The QS Stars ranking helps us better understand in which areas we are strong, and in which ones we can improve and better communicate it. Doing a comparison from one ranking cycle to the next, even with some changes in the methodology, provides a solid framework to plan improvements.