"QS Stars highlighted NTU's strengths in teaching, employability, and inclusivity that are key to NTU's identity."
Nicola Vassallo, Associate Director of Brand and Marketing, Nottingham Trent University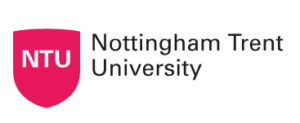 Why did you choose QS?
QS Stars is one of the most detailed and respected rating system in higher education. It's a great opportunity to promote NTU's brand, strategic goals and achievements, as well as the living and learning experience we're so proud of.
What really distinguishes QS Stars, however, is the contextual nature of its rating system. Every prospective student is looking for something different, and this system helps them find an institution that's truly suited to their needs, ambitions, and expectations.
What objectives has QS Stars helped you to achieve?
We were proud to receive our five-star rating — it acknowledges the work we're doing every day to highlight NTU's strengths, goals, and values. Both domestically and internationally, that kind of exposure in a competitive market is invaluable, and we feel it reflects the scope and quality of everything that's happening across our campuses.
What are the key benefits of using QS Stars?
It's a useful system for measuring ourselves accurately against other universities around the world. It helps us to identify the institutions that share our values, opening up pathways for future partnerships and collaborations — another key aspect of NTU's ethos.
QS Stars also gives prospective students the information to make an informed and relevant university choice. This is incredibly important to us — we're looking to attract people who instinctively feel they will be comfortable, challenged and encouraged here. Those principles exist in and outside of the classroom, and the rankings give prospective students a more rounded, holistic sense of what's on offer here — from our world-class facilities and support services to our exciting range of extracurricular opportunities.
What challenges have you been able to overcome thanks to QS Stars?
QS Stars has highlighted NTU's strengths in areas such as teaching, employability, and inclusivity — indicators that aren't always emphasised in other rankings, but ones that are key to NTU's identity. It's rewarding to be properly, globally recognised for the holistic achievements we're so proud of. It also allows us as to replace older or less insightful ratings with a more accurate and relevant picture of the University.
What have you learnt by using QS Stars?
This new rating endorses all the things we're doing well. It celebrates the hard work and resource we're continuing to invest in our core strengths and values. But most of all, it shows we're on the right path as an institution, encouraging us to continue pushing boundaries as we redefine what modern universities can and should be. And QS Stars not only reiterates the areas where we're excelling; it helps us to take a more granular and focused look at the potential areas for improvement.