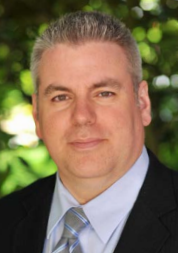 "QS Stars demonstrated our excellence with potential students, employees and partners, to recognize and compare to our peer institutions on a common framework."
David McGuire, Associate Vice President, International

Why did you choose QS?
The University of the Fraser Valley (UFV) has worked on internationalization for almost as long as we've had university status. Throughout that time, QS has been a name synonymous with quality and with wide-ranging international appeal. When we learned about the QS Stars rating system and how it could help our institution highlight its strengths, it represented an opportunity for us to share those strengths with a global audience.
What objectives has QS Stars helped you to achieve?
UFV International strives to attract students from diverse backgrounds and support them throughout their educational journey as part of our institutional mission to engage learners, transform lives, and build communities. Using the QS platform, we've already had success in these areas. International students coming to Canada, for instance, are not just looking at other institutions in Canada. They may be considering programs in a few different countries. With QS Stars, those students can look at areas of institutional expertise and choose a university that aligns well with their educational goals. This can lead to more engaged students. Here at UFV, we're seeing higher academic success and higher student retention among an even more diverse student population.
What are the key benefits of using QS Stars?
For those outside of our institution, it's a way to see our key strengths as assessed by an instantly recognizable name in the education sector. Internally, we're able to see how we compare to our peer institutions on a common framework. Perhaps more importantly, we're able to use the QS Stars roadmap to focus on some other areas of growth within the institution. Those benchmarks are ambitious but achievable so it's one other motivator to constantly strive for improvement.
What challenges have you been able to overcome thanks to QS Stars?
In Canada, we're fortunate to have incredibly strong public post-secondary institutions in every province. However, often some very good, medium-sized institutions can be overshadowed by some of the larger, research-intensive powerhouses in our system. QS Stars allowed us to step into the spotlight a bit and demonstrate our excellence in some key areas that potential students, employees, and partners value most.
What have you learnt by using QS Stars?
Any exercise such as this is a good reminder of the importance of having a robust data set to track performance within the university. We're fortunate to have a wonderful relationship with our colleagues in the office of Institutional Research & Planning here at UFV as partners in these initiatives. But perhaps more importantly, the QS Stars assessment also gave us an opportunity to recognize our colleagues and celebrate our success across the wider institution.