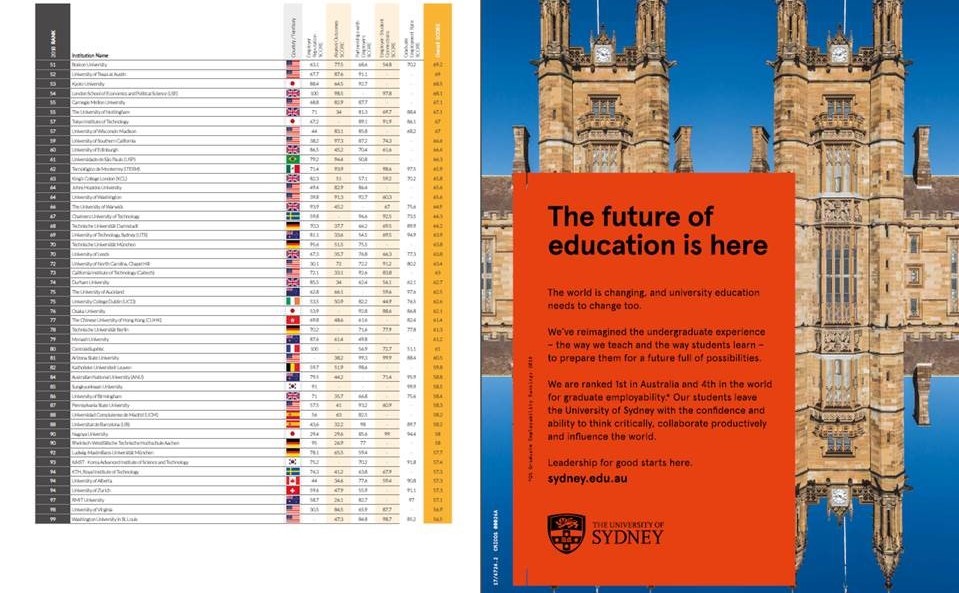 In an age of technological advancements and growing proportions of students consuming information online,
you could be forgiven for losing sight of the value that print advertising can still provide in higher education.
It has been suggested that print is 59% more engaging for users when compared with online articles, and is experiencing a 'renaissance' of conversion rates and marketing return on investment. What aspects of print advertising still provide marketing value for universities?
Targeted Marketing 
With print advertising, you can tailor your content and medium to best suit your desired demographic of students. This could be dependent the region, faculty, specific courses or student interests – for example showcasing your institution's latest engineering facilities in a subject-specific university guide – that may have a dedicated page for that particular faculty.
Without a concentrated area to place your advertisement, it renders less effective when you take into consideration that it will appeal to a diminished audience compared to what could be achieved with a targeted campaign.
Cost-Effectiveness
When you consider that you can pinpoint your target audience – it can be an extremely cost-effective marketing strategy. Running online campaigns could be deemed as speculative when you have not rationalized who it could reach. As for supplements, brochures or printed news you will be able to reach your target audience and therefore generate a greater return on investment.
Print advertisements can provide more flexibility when it comes to costs. A single print could cost you several hundred dollars, and has the potential to reach a wide and targeted audience, whereas online advertisers often charge clients for each ad click. For what is a respectively small fee, student interest per dollar spent could be considerably cheaper with print advertisement if sent through a desirable medium.
Longevity and Options
Print advertisements allow you to tailor your campaigns to fit your budget and preferences by offering a range of sizes – including half-page, leaderboards and banners. This flexibility is not only financially beneficial but it also allows for you to prioritize campaigns by way of importance and place specific advertisements accordingly.
Unlike online advertisements, print ads bypass the risk presented by digital errors such as broken links, pages and even falling victim to unread – or deleted – email among cluttered student inboxes.  In contrast, print publications may be on display at student fairs for example, which presents easy access for prospects exploring their options in higher education.
Although value still exists within print advertisement for universities, there is no getting away from the exponential rise of digital mediums and the growing value that they so evidently possess. To neglect print all together could serve as a missed opportunity, however.
Advertise your institution in our QS Rankings Supplements and Guides and improve your brand recognition.