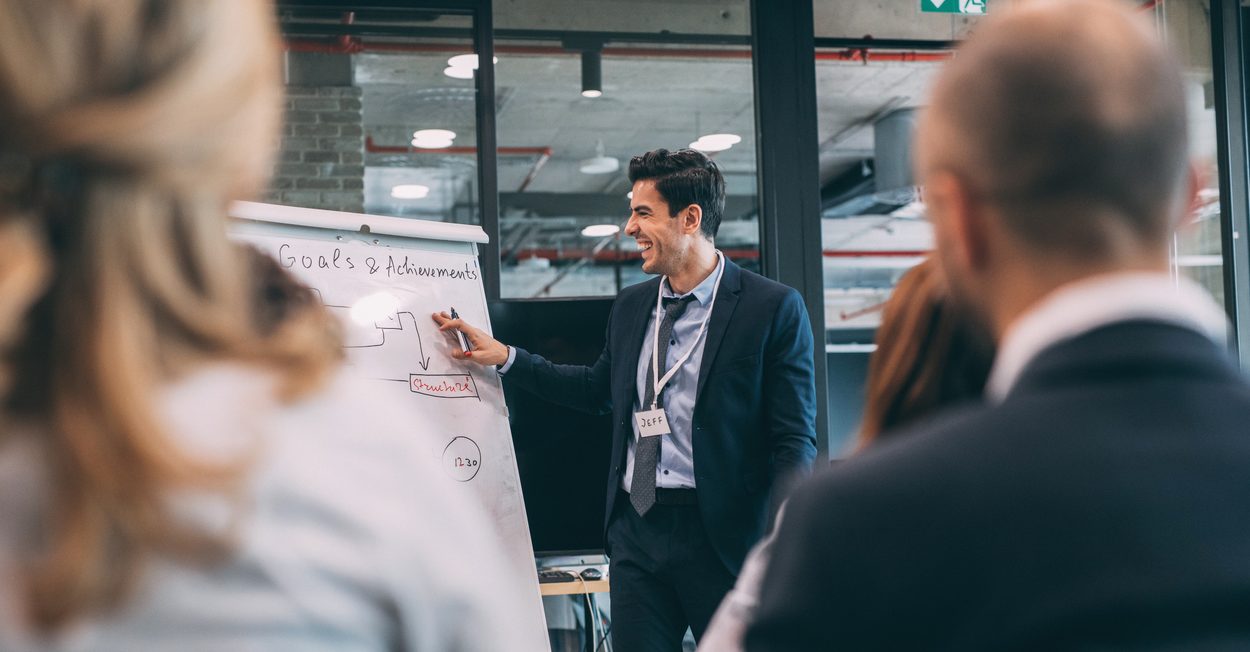 A large proportion of EMBA applicants are looking for specific career development, making alumni and other factors particularly important for the reputation of EMBA programs. 
The Wharton School at the University of Pennsylvania has come out top in this year's QS Global EMBA Rankings 2018, ranking number one worldwide. Meanwhile, the dominance of the US as a study destination remains strong. Within the top ten, seven of the schools reside in the US, three in the UK and one in Spain, with IESE Business School seizing joint tenth place alongside Cambridge Judge Business School.
The QS Intelligence Unit can reveal that executive MBA's are becoming increasingly popular. In total, 62% of programs experienced application growth when comparing the most recent cycle with 2015. Total enrollments over this period were up for 60% of the programs reporting. Part of this mounting appeal is tied to the financial gains and career progression applicants can expect to receive after graduation. EMBA holders will obtain an average salary increase of 46% within 12 months of graduating. Alumni can also look forward to the increased potential of a promotion, with 48% experiencing career advancement within the first 12 months of receiving their EMBA.
Reputation and recruitment
Rankings are always subject to change and maneuver. Wharton accomplished a perfect score in three out of five of the ranking indicators: employer reputation, thought leadership and career outcomes. Maintaining a strong performance in indicators such as these is key but looking specifically at the needs of EMBA applicants can enable more tailored strategies.
There are a number of ways universities can boost their reputation and recruitment numbers among prospective EMBA students. For instance, making a clear distinction between EMBA and MBA programs can elevate appeal among applicants. As Executive Career Coach, Martin Buckland, says: "[Some] business schools leave the impression with their graduates that the EMBA is another MBA. It isn't. [These are] two separate degrees and career advisors should raise the profile through inspiring communication." Buckland highlights the efficacy of a clear and concise communication and branding strategy,
Alumni
Alumni offer a highly effective tool for recruitment and reputation enhancement. This is especially true among EMBA applicants, who are looking for specific career gains, thus making the success of Alumni extremely incentivizing. Discussions with Alumni is cited as the third most important information source when picking an institution by almost half of EMBA applicants (49%). This even trumps rankings, at 46%.
Moreover, QS found a Net Promoter Score (NPS) of 77 for EMBA alumni, which soars above all other business-related degrees according to similar data collected by the Graduate Management Admission Council (GMAC).
The main reasons alumni stay engaged include reputation among employers, strong alumni networks and global brand.
Flexibility
One of the greatest pull factors of a EMBA program is the flexibility offered. They appeal to mature students who often have families and/or want to maintain jobs whilst they study. 43% of EMBA programs offer flexibility in program length. One applicant draws attention to this factor: "I selected based on their program curriculum and module schedule. Their mix of online learning on-campus immersion provided me with the education experience that I was looking for while providing flexibility to maintain a good balance of my current career obligations."
In this environment, the availability of online learning is extremely important. However, online components are still not being widely used. Two in three EMBA programs deliver at least 90% of their content in person. The region harnessing online education the most is Europe (19% of content, on average), followed by North America (14%) and Asia Pacific (8%). The use of blended learning, which combines both face to face and online modalities, has vast potential among EMBA applicants, who may be attracted by both the flexibility and inclusivity of this structure.
Take a closer look at the QS Executive MBA Rankings for 2018 – including the top-10 institutions and findings from this year's results.