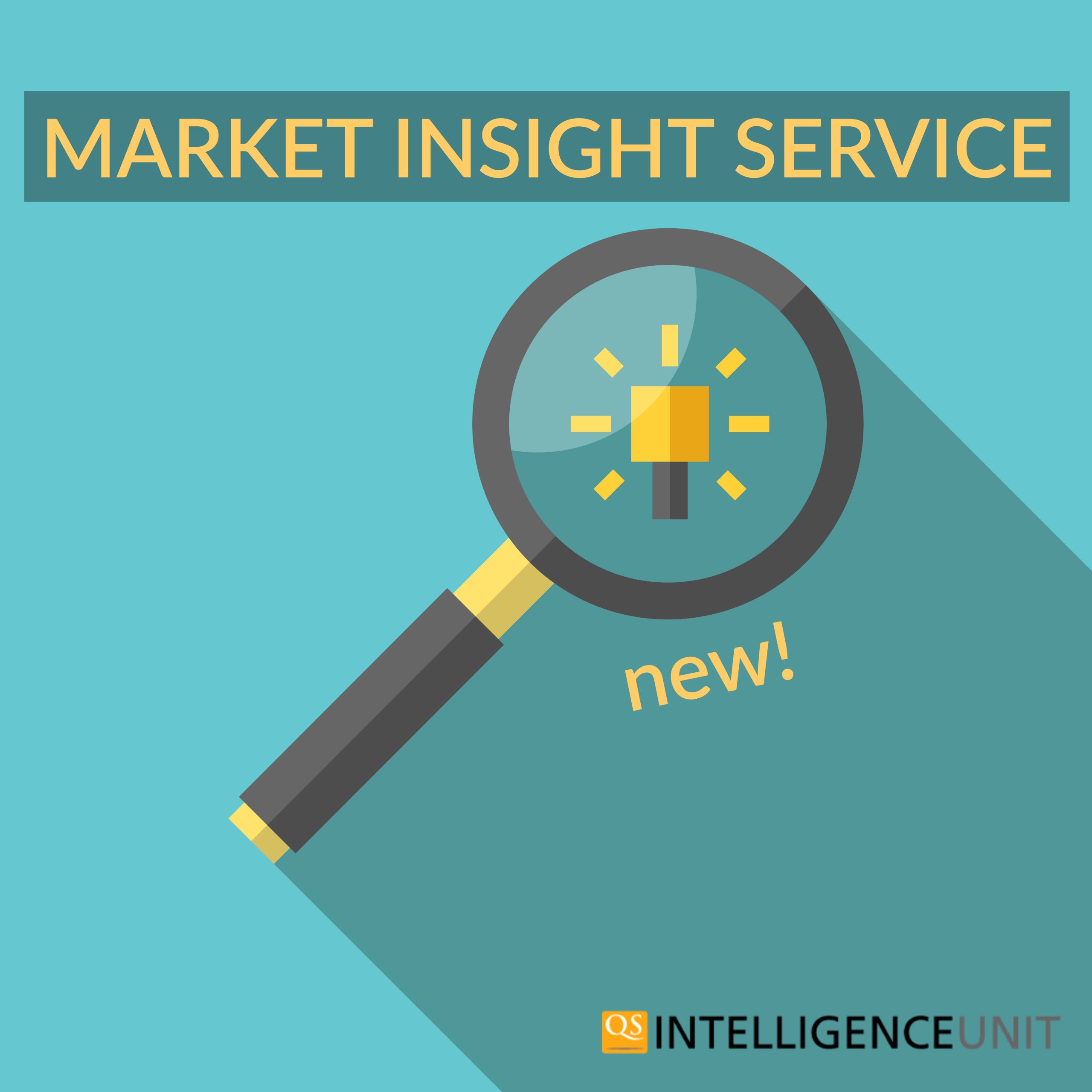 A few months after launching the Market Insight Service, the QS Intelligence Unit interviewed Dasha Karzunina, International Research Liaison, about its benefits for institutions around the world.
How would you describe this new service?
D.K.: The Market Insight Service is essentially a way for universities to access tailored information on a particular challenge, concern or a topic of interest to help them figure out how they should progress towards a resolution. Whilst the main element of this service is the focus groups which lead to qualitative research outcomes, we also offer surveys to provide quantitative elements and back up our findings.
What kind of topic can be covered by the focus groups?
D.K.:  For example, if an institution wants to start a new programme and they want to know whether or not it will appeal to a particular group of students, we could run a focus group with students matching these criteria. This would not only allow us to see what type of program they would be interested but also to find out why they wouldn't be interested in and what perceived barriers exist. For example, one of our clients, the University of Sydney wanted to recruit more students from India. They felt they needed to reconnect with the region and gain additional information about the motivations of Indian students. With policies and governments changing, students' expectations get influenced and universities need to be on top of these things when trying to recruit international students. By running focus groups, we helped them understand how they and their country were positioned in the market and what current students were actually looking for. This data can help inform the marketing strategy and implement some key changes into the communication processes.
How can this service help with brand analysis?
D.K.: We get a lot of requests from universities who are interested in knowing how they are perceived abroad by prospective students. Let's say you work for a Russian university and you want to know what it would take to attract English students. We would run a focus group on your behalf and ask prospective students if they have heard about your institution, if they would consider it, what would ecounrage them to consider Russia as a destination, etc. We can also help an institution assess their current student satisfaction levels, by running a focus group where we would ask currentstudents if they are happy with their programme and if they're undergraduate, what would encourage them to stay in that university for  postgraduate programmes, etc.
Is this service only reaching out to a student audience?
D.K.: No. We are able to run focus groups with academics and employers, depending on the particular case in question. When talking to employers for example, we can ask about the type of candidates they're looking to recruit and if they would consider hiring graduates from the client institution. We can ask them questions about a particular programme or what would make a graduate's profile more appealing etc. Obviously, this is a basic interpretation but we can design questions around client's needs to get the exact information a university is looking for.
At what stage should an institution consider such a service in their planning strategy?
D.K.: At the beginning, definitely. When exploring a new market, this service is  helpful in understanding what students are thinking, how they want to be reassured, what they are looking for, etc. But I would also recommend this service once you've been in a particular market or project for a long time. In this case, you might feel like you're not moving forward anymore or might be losing touch with your audience, especially if you've never done any market research before. So it's a good service to make sure your project is heading in the right direction.
What are the different stages involved for this service?
D.K.: Once the service is booked, we will reach out to the client to understand the topic they're interested in, the particular questions they want us to askand also the kind of outcomes they expect. Is it about how they compare with other institutions, or is it about their university as a destination on its own, or maybe they want to recruit for particular subjects. You also have an option to add a survey to the research. After this, we put the focus groups questions together and send at least two research experts from the QS Intelligence Unit to one of the QS international education fairs. We would have preselected the students, to make sure participants are representative of our target audience. We run the focus groups in a minimum of two cities, in partnership with the QS Grad School Tour, QS University Tour or QS MBA Tour, but ideally we recommend at least four events to ensure a a good scope. Then, using the transcripts of these focus groups, we produce a report that covers the key findings and looks into the student demographics, as well asproviding recommendations on how to interpret the findings and move forward.
Why is QS the better choice to run focus groups on behalf of a university?
D.K.: As somebody who comes from a background of working with students, I know the skills that it takes to run a focus group, the soft skills, personal skills, but also specific focus group training, interview training for students to be able to be honest, to be relaxed, to actually talk about things that matter and to facilitate a good discussion with. For a focus group to result in useful research, you also need someone who can interpret the results accurately. QS has years of experience producing reports and analysing data. We have a certain standard we can guarantee. And we have successfully been running events with international students across the globe. We also have an avantage when it comes to international communication, helping us overcome the language barriers, as we have over 25 languages spoken in-house. Finally, we're an impartial organisation , not aligned with any particular university but with a good understanding of how universities operate and what they offer, and hence are well placed to carry out market research on behalf of universities.
To know more about the Market Insight Service, please visit this page or get in touch with our team.