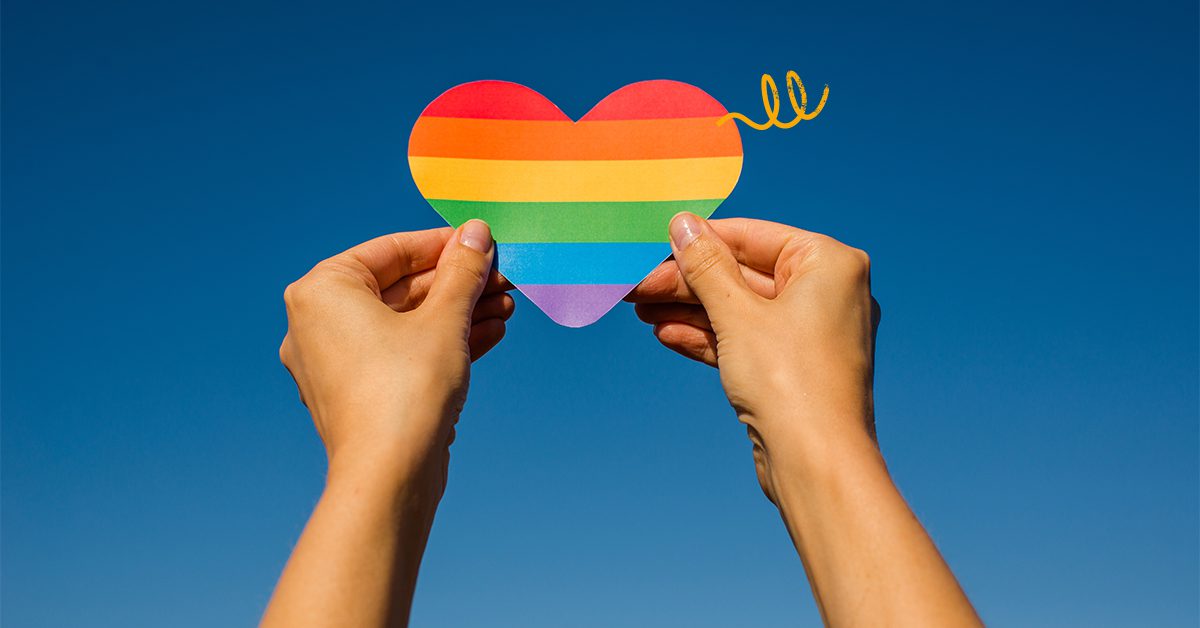 We sat down with

LGBT+

young people's charity,

 

Just Like Us,

to talk about their approach to advancing LGBT+ inclusivity in schools and why

it's

so effective.
If you need evidence of how education can have a direct and tangible impact on advancing social justice, look no further than a university setting. In gaining a deeper understanding of the complexities and context of social inequalities – whether directly through a programme of study or through campus activism – many university students enter adult life equipped with the knowledge and tools to make positive change in areas that matter to them.
Founded in 2016, Just Like Us is an LGBT+ young people's charity that also understands and leverages the power of education to make an impact. According to Amy Ashenden, director of communication and media at Just Like Us, the charity was formed "because growing up LGBT+ is still unacceptably tough." The charity's mission is to change this by working with schools and young people across the UK through a range of programmes, including School Diversity Week, its Ambassador Programme for LGBT+ 18-to-25-year olds, and the Pride Group's programme for secondary schools. 
"We believe change begins with education," explains Ashenden. "We want to help make all primary and secondary schools happier,
safer and more welcoming places for LGBT+ young people – who are currently twice as likely to be bullied, be lonely and have depression." 
According to the Just Like Us independent research report, 'Growing up LGBT+', there is a strong link between LGBT+ inclusive education in schools, and pupils having better mental health – even being less likely to contemplate suicide, "and that's regardless of whether the pupil is LGBT+ or not" says Ashenden. "The evidence shows that LGBT+ inclusive education is good for everybody because it creates an environment where all young people can be themselves and thrive." 
While Just Like Us is working to make primary and secondary school more inclusive and welcoming spaces for LGBT+ youth, there's still a lot of work to be done on university campuses themselves. One study revealed three main issues with university environments in the UK: campus climates were heteronormative; there was a lack of representation on university campuses; and discrimination against LGBT+ people still took place. The study also revealed that "the most commonly reoccurring theme across all studies was a lack of representation on courses." 
The Just Like Us 25+ mentoring scheme aims to address the lack of representation of LGBT+ professionals. The mentoring scheme matches these professionals with the charity's ambassadors – LGBT+ volunteers aged 18-25 – to share their skills and experience as a LGBT+ senior professional. The hope is that, with increased representation and personal guidance, these LGBT+ young adults will be equipped with the tools, knowledge and self-assurance to begin their professional career. 
Thankfully, the important work being done by Just Like Us is welcomed by young people, teachers and parents all across the country. A new piece of independent research that surveyed 1,001 parents across the UK, found that the majority are supportive of LGBT+ inclusive education. Eight in 10 (82%) parents believe it's 'important' for their child to learn that LGBT+ families exist 'such as same-sex parental couples,' exist.  
On the other hand, a third of parents have never had a conversation with their child about what LGBT+ means, and 10% never would. "There is still work to be done," says Ashenden. "When you don't have open conversations about what LGBT+ means at home, the silence creates stigma and shame. We want all young people to grow up knowing that being LGBT+ is something to be celebrated."