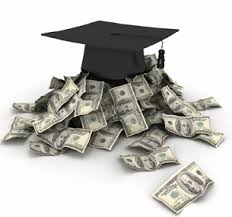 University students graduating from class 2015 are said to have the highest student debts in history according to the recent UK graduate career survey, by High Flyers Research.
This is the first cohort of graduates that have had to pay the increased university fees of up to £9000 which has left many of them with average debt of more than £30,000. This is more than a £10,000 increase to the students who graduated in 2012. This figure will be even higher for medics who have to study five years, sometimes six depending on the university, which could potentially leave the students with debts that they can't pay back or will be paying back for majority of their working life. This figure is lower than the predicted figure of £53,000 than that predicted in 2011 by The Push University Guide[i]. However the UK graduate career survey study also shows that more students are now likely to find jobs than in previous years. [ii]
However, these debts could now increase even further after Mr Osbourne's said that tuition fees could rise with inflation and that the student maintenance grants have become unaffordable in the budget this year. From 2016/17 the maintenance grants will be replaced by more student loans and by increasing the maintenance loan amount to £8,200 to ensure that universities are still affordable for students from all backgrounds.[iii]
"To ensure our university system is sustainable, we will consult on freezing the loan repayment threshold for five years and will link the student fee cap to inflation for those institutions that can show they offer high-quality teaching."
Sir Peter Lampl, chairman of the Sutton Trust and of the Education Endowment Foundation, warned the move could put off many low and middle income students from going to university.
"Since grants were reintroduced, there have been significant improvements in participation from full time less advantaged students, and this will be put at risk by today's Budget plans," he said.
There are some clear concerns as to how this will affect future students and whether this will deter a lot of capable students from entering universities. Could this move send more students abroad?
[i] http://www.bbc.co.uk/news/education-14488312
[ii] http://www.itv.com/news/2015-06-22/graduates-face-30-000-of-student-debt-but-are-more-likely-to-get-a-job-before-they-leave-university-survey-finds/
[iii] http://www.bbc.co.uk/news/education-33444557