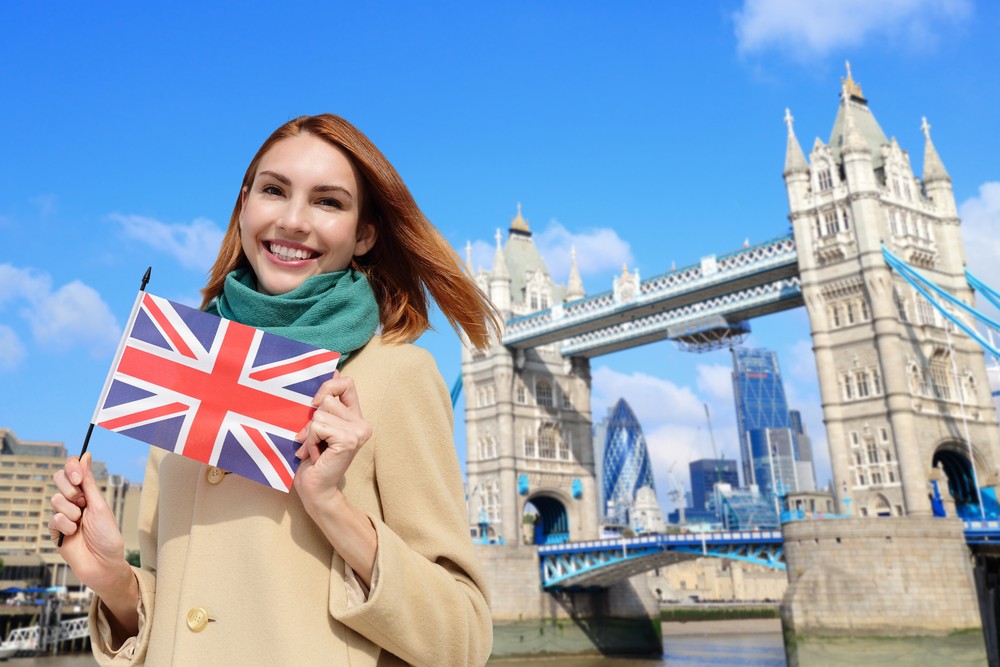 OECD statistics show that 10.3% of students studying outside their home countries in 2013 were studying in the UK – a market share only bettered by the untouchable appeal of the US (though if you look only at new students and include visiting and exchange students, the UK actually has a slight edge over its considerably larger cousin), and well ahead of third-placed Australia. In the same year, international students accounted for 17.5% of tertiary enrolment in the UK, putting it in third place in this regard, behind Luxembourg (in which close to half of the student body is international) and Australia. In total, in the 2013/14 academic year, 435,495 (according to UKCISA) full and part-time students from outside the country were studying in the UK.
Even in the context of what appears to be a declining market share, and the impact posed by the Home Office's seemingly confrontational policies, there are few nations that possess the same cachet or maturity as a study destination as the UK. We spoke to three universities at which one can find a large proportion of international students – The University of Sheffield, Queen Mary University of London and Heriot-Watt University – to find out why international students are important to them, how they position themselves in a competitive global market and what exactly an 'international university' is.
The financial value of international students
A 2014 report from Universities UK, The Impact of Universities on the UK Economy, found that universities contributed £36.4 billion to UK GDP in 2011/12. Naturally much of this comes from international students; nearly 20% of the economic output of UK universities, the report finds, comes from international students. Off-campus expenditure by this demographic alone adds £3.51 billion!
Numbers from the Department of Business, Innovation and Skills corroborate this. A study into the value of international students back in 2011 found that income fee tuition from international HE students contributed £2.4 billion. This figure has risen since, with international students in London alone – accounting for 22% of all international students in the UK study – reportedly contributing £2.3 billion to the economy every year.
Of course, this is to look at it from a macro level. The benefits filter down to a local level too. "The university commissioned Oxford Economics to launch a report in 2012 that highlighted the scale of the economic benefit international students bring to the city," reflects Claire Prendergast, a senior international officer at the University of Sheffield. "The research showed that international students at Sheffield-based universities in 2012/13 would pump £120 million into the local economy, with 8.9% boosting local labour supplies by utilising their skills directly in the Yorkshire and Humber region. This impact is felt outside the city's boundaries too, with a further 10.7% employed in the rest of the UK, supporting our national workforce with fresh skills and talent."
It is not just local and national economies that benefit; the contribution to university facilities and research budgets at a time when centralised investment is on the decline cannot be understated. "Approximately 30% of QMUL's student body is comprised of international students, so as a cohort they play a hugely significant role at the university," says Siân Halkyard, head of PR at Queen Mary University of London. "International students bring in substantial tuition fee income to UK universities, which allows institutions to invest significantly in new facilities, such as QMUL's new Graduate Centre which is due to open in 2016."
What makes a university 'international'?
Naturally though, universities have long known that the contribution of international students is far greater than just fiscal (though the more cynical among us may suspect lower-tier institutions of merely paying lip service to these benefits). "Their presence on campus, in the classrooms, on the sports fields and as future ambassadors of Queen Mary and UK higher education, both here in the UK and back in their home countries, brings added value which cannot be quantified in financial terms," says Halkyard.
Prendergast empathically echoes this sentiment, "University of Sheffield is a global university and we are proud to have over 130 nationalities represented on campus today. International students play an important role in expanding the University of Sheffield's culturally diverse student body and add to the university's vibrant and dynamic cultural environment. They make a huge contribution to our academic life, knowledge and our economic growth as a nation. Almost half of our international students are studying for STEM degrees, making their extensive talent, knowledge and skills crucial in plugging acknowledged skills gaps in the UK workforce. Ultimately, they help to make the world we live in a better place by working in every faculty, addressing some of the most challenging issues facing our city, region, nation and world."
A large part of the UK's draw as a study destination can surely be ascribed to its maturity as a destination, the fact that its institutions are truly international, rather than local campuses that play host to international students. Of course, 'international university' is hardly a term that lends itself to a dictionary-tight definition.
"Many factors contribute to the development of a genuinely international university," says Queen Mary's Halkyard, "Global impact of research, transnational education and internationally informed curricula to name a few. An institution cannot claim to be truly international without having a student body that is representative of the wider world, as well as the city and country in which it is primarily located. With more than 150 nationalities represented across our five campuses, QMUL and our 20,000+ students are a microcosm of London as a society – a cosmopolitan melange of cultures, languages, life experiences and ambitions – and, alongside our performance in many of the other indicators by which institutions are measured, Queen Mary can justifiably lay claim to being a truly international university."
There are, however, other internationalisation strategies which UK universities have chosen to pursue; universities such as Heriot-Watt. Just over 9,000 students are based in the university's home campuses in Scotland – mostly in Edinburgh – with around a third coming from outside of the UK. This figure, however, only accounts for 29% of the university's total enrolment. The rest of the students? They are all over the world. "We've taken the strategic decision to grow, following our international strategy," says Mike Bates, the university's head of recruitment. In difficult economic times, the university found itself with a choice to make: "We could try and grow our way out of this or sit back and wait for cuts to come."
Naturally, they opted for the former, with one of the landmarks of this strategy being the opening of a campus in Dubai in 2005, at which nearly 4,000 students are based. "We've developed that over 10 years, with a lot of investment – it's seen as a big success story in the region." This is particularly noteworthy in the context of an apparent cooling of interest in branch campuses from UK institutions. Indeed, the university opened another campus in Putrajaya, Malaysia, which opened in 2014, which now has a student body of over 1,000 students. In addition to this, the university offers provision through a network of partners (it is, reveals Bates, one of the largest providers of higher education in Trinidad & Tobago), taking the total global student body up to over 31,000.
Reputation counts
The UK boasts a strong position in the global higher education landscape. This cannot, however, be taken for granted in an increasingly-crowded marketplace – not to mention the competition between UK institutions for those lucrative international students. How do the institutions represented by our three marketers position themselves in this context?
"Our marketing work at Sheffield focuses on three key points," says Prendergast. "Firstly, highlighting the fact we are a world class, top-100 university, renowned for the excellence, impact and distinctiveness of our research-led learning and teaching.  Secondly, communicating the high quality student experience we offer, for which students voted the University of Sheffield number one for student satisfaction in the UK in the 2014/15 Times Higher Education Student Experience Survey. Thirdly, we ensure prospective students are aware of what an attractive location to study Sheffield is. For international students in particular, studying and living in a safe, welcoming environment is understandably very important and we're proud that Sheffield has consistently been voted England's safest major city and is one of the greenest and friendliest places to live, with a lower cost of living than many other UK cities."
Queen Mary, of course, cannot market on the basis of a lower cost of living, based as it is in one of the world's most expensive cities. With that cost, however, comes no small shortage of advantages: "At QMUL we pride ourselves on giving our students the strongest possible start to their professional life," says Halkyard. "Our aim is to give international students a solid foundation, both academically and on an extracurricular level; offering work experience, networking opportunities and excellent career guidance alongside the wide and varied social programme provided by our students' union. Our international students also benefit from a campus experience unique among central London institutions – a study environment conducive to immersive learning; with lecture theatres, laboratories, our library and living spaces all within a short walk of each other. Couple that with Canary Wharf, the City, Queen Elizabeth Olympic Park and the vibrant areas of Shoreditch and Old Street only minutes away and our students really do get to experience the best of both worlds, a campus lifestyle but with all that London has to offer on our doorstep. Our position as a world top-100 institution and our consistent ranking among the top 20 most international universities worldwide, alongside the benefits of living and studying on a campus in the world's most culturally diverse city, are key components of our messaging when reaching out to prospective students overseas."
For Heriot-Watt, reputation also seems to be key: "Culturally we are a very internationalized university," Bates states. "That's historical really. Since the 1980s, through Edinburgh Business School, we've had a large number of students studying distance learning MBAs in particular. That's helped us develop an international profile. From that point we've been a very internationalized university. We have the advantage that our subject portfolio is a very close match to many of the international markets – business management and engineering in particular. We put a lot of effort into National Student Survey activity, and that's been a real driver in getting us up league tables, as has success in the REF framework. It helps our profile and helps us attract a good quality of student."
Bates adds that their established presence in the Middle East gives them the advantages of word-of-mouth marketing – key in attracting students from the other side of the world who are bombarded with marketing materials for institutions it might be difficult to tell apart. The branch campuses also mean that they can circumvent visa issues – with Indian students, for example, being able to get visas for the United Arab Emirates far more easily than they could for the UK.
Changing approaches
Word-of-mouth marketing is something that works well for Sheffield too, says Prendergast. "One of our most effective marketing strategies by which to do this is our peer-to-peer recommendation efforts. This is when our international ambassadors, who are students themselves, reach out to prospective students and give them a first-hand view of what it's like to study at the University of Sheffield. By harnessing the enthusiasm and insight of our current students, we're able to help prospective students build relationships and a community in Sheffield before they even arrive. The University of Sheffield's 'We Are International' campaign is an award-winning campaign designed to show the value of international students across the UK, both from an economic, cultural and skills perspective. The campaign is now supported by more than 100 UK universities and colleges, the British Council and the Home Office and has involved a number of key events. These have included the commissioning of a first-of-its-kind report to highlight the huge net worth of international students, a unique selfie campaign, and two parliamentary events for the launch of videos to help talented students from across the globe better understand how to apply to study at the UK's leading universities."
"Different markets require different approaches," says Bates. "There are different environmental concerns we have to consider and governmental regulations. If you look at China, we note with interest that the Chinese government is developing its own universities, and how they want them to interact with international partners." This will certainly be a key battleground, with China currently the biggest provider of international students to the UK by far.
"We're starting to see a greater demand for a semester or year abroad for a lot of markets, so we have to adjust our recruitment strategies accordingly. We're in startup mode in Malaysia, so we have to think about how we're profiling ourselves, how we're investing in our precious budget. We also work collaboratively in markets in North America with other Scottish universities, because of historical connections between Scotland and the US. That's very often the angle we use there, to help promote the university that way. Nevertheless," he concludes "we're a UK university, that's the message that tends to sell best in Asian markets – UK education. We adjust our offer according to the market."
UK education is certainly a good selling point for any university competing on the global stage. Nothing can be taken from granted, however, in the competitive world of globalized higher education. The message sent out – and its method of transmission – has never been more important than it is now. The rewards for marketers and strategists who get it right are astronomically high; but the punishment for failure can be crippling for higher education institutions which have come to rely on the money brought in by international students as a central part of their operational and research budgets.