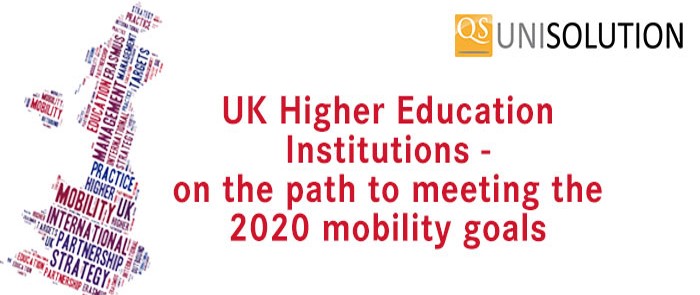 The UK Strategy for Outward Mobility was launched at the end of 2013 due to the low number of inland students gathering international experience during their University Education. It's aim is to increase the number of UK students with international experience.
Research shows that going abroad most likely brings benefits to students' careers. Internationalisation adds value to a student's degree, improving the student's experience and making him or her more attractive to potential employers.
So what is the current situation of UK Higher Education Institutions and their strategic goals?
To find out the progress made towards the mobility goals outlined by the UK Strategy for Outward Mobility, QS unisolution has published a survey aimed at UK institutions to explore common challenges and best practice. By sharing our findings with the community we aim to contribute to the achievement of outward mobility goals.
We encourage representatives of international mobility and partnership in institutions across the UK to take part in this short survey. All participants have the option to request the full report upon release. The deadline for survey submissions it 6th March 2015.
To continue the dialogue in relation to this strategy we have Anne Marie Graham the Head of Programme, Outward Student Mobility at the UK Higher Education International Unit presenting the keynote at this year's MoveON Conference 2015 in London regarding the strategic importance of outward student mobility for UK Higher Education. To learn more about the Conference click here.