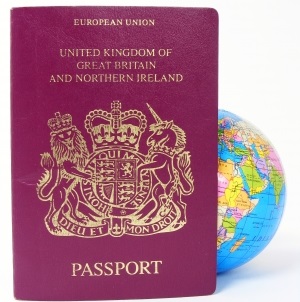 "Too few UK students currently go overseas, which is why we are investing in this programme. To compete in the global race the UK must create graduates with a global outlook that makes them more attractive to potential employers and benefits the wider economy." British Universities and Sciences Minister David Willetts has announced on 29th July 2013 the creation of UK Outward Student Mobility Strategy developed by UK Higher Education International Unit aiming to send more UK students abroad.
The government will be financing £150,000 each year for the first three years for this new Outward Student Strategy. At the moment, the UK receives many more students than it sends abroad, as revealed on the below chart (data source: European Commission). Spain sends the most students abroad followed by Germany, France, Italy and Poland respectively.
In 2011/2012, 13,662 UK students are taking part in the Erasmus student mobility scheme (both studying or in work placement) compared to Spain with 39,545 students, Germany with 33,363 students and France with 33,269. Among these 13,662 UK students, 9,094 are actually going in a different country for a study exchange and the rest in a work experience placement. During this period, UK received 27,760 Erasmus students including 18,024 for studies only. While UK receives twice more students than it sends abroad, France has 4,305 more students (33,269) in an Erasmus scheme than it receives (28,964). All the published figures can be found on the European Commission website.
According to the European Commission's latest figures, only 5 UK institutions are among the Top 100 higher education institutions receiving Erasmus students in 2011-2012 (University of Glasgow, University of Sheffield, The University of Nottingham, University of Leeds and Cardiff University). A low number compared to Spain that has 29 institutions in this table, including 6 of the top 10.