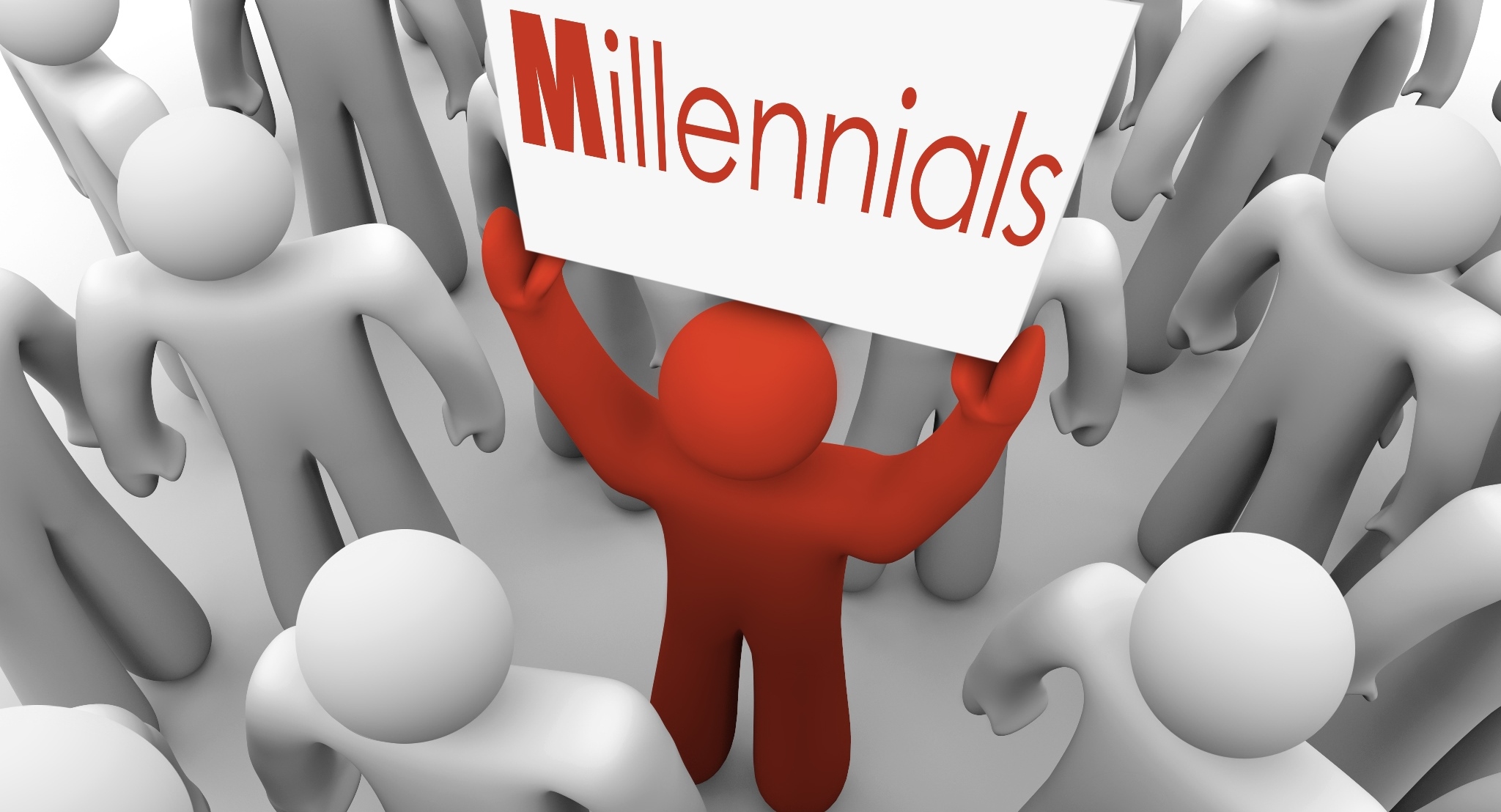 Ah, the millennials. As of yet, nobody seems to have quite worked how best to engage with this most emerging of generations. Never mind the members of 'Generation X' who, understandably, kicked up a fuss after being labeled the 'Forgotten Generation' just last year. Yes, there are still 'Xers' alive and well (shockingly, some might even be under the age of 40), but it's the millennial generation that refuses to release its stranglehold on the imagination.
And rightly so, for not only is this generation simply the most educated that modern history has seen but they are also a generation poised to dominate the world of work when, just ten years from now, they are predicted to represent 75% of the global workforce (although this, presumably, is merely a human proportion and not one that extends to the impending rise of robotic helpers).
The trouble is, right now, millennials across the world are not convinced that higher education is all that it could and should be, according to a new report put together by youth organization, AIESEC, in partnership with PwC.
Above all, this generation is concerned that their present education will not match what they will need in the future and that a university may not even be the best place at which to develop the skills they seek most. In addition, they are divided as to whether adequate support and guidance is being offered by their education providers as they prepare for their ascent into the workplace.
The report, named YouthSpeak for AIESEC's aim to provide millennials with a platform from which it can air its views, collates the opinions of more than 40,000 young people around the world of which just over half are aged between 18 and 21, 36% are aged between 22 and 25 and 7% between 26 and 30.
Career guidance at university found wanting
When it comes to career guidance, one particular area to look at is the role of what the report refers to as the 'university advisor'. These individuals were named by just 4% of the sample's respondents as the most influential individuals in helping make career decisions – a proportion that placed them bottom of the list of choices. Professors and tutors fared better in being named by just over one in 10 respondents, but this is far from being their sole purpose on campus. University advisor services, then, seem to be a clear area for development – especially when you consider that the more overtly vocational discipline of business accounted for over a quarter (27%) of the survey's respondents.
The question of guidance is also flagged up when looking at people's educational experience as a whole. A sample in which 63% are educated to bachelor's level and 15% to master's level overwhelmingly see the relevance of their education to what they want to do with lives thereafter, but they stand divided as to whether they receive the right support and guidance to identify a suitable career on graduation with 54% finding their educational experience lacking in this respect.
Experiential learning trumps university attendance
Elsewhere, the survey offers a clear vindication of the use and value of experiential learning. Significantly, more people picked this as a preferred method of acquiring new skills (68%) than attending a university or college (44%). Higher education institutions were also beaten, albeit marginally, by volunteering experiences (49%) and on the job training (47%). Of course, institutions might argue that many of their degrees encompass the provision of some, if not all, of these facets. The question is whether or not young people are aware of this and believe it to be their best source of such learning methods. This point is not lost on AIESEC International's global vice president, Gordon Ching:
"At a time where universities are still largely centered around formal learning, 68% of millennials prefer experiential learning."
Incidentally, approximately one in five respondents cited online classes and e-learning as a preferred learning method – the least popular response in this survey segment, behind self-taught books and information freely available online. However, it still seems a fairly sizeable proportion.
Skills sought by millennials
When selecting the skills they are most eager to acquire, millennials' top responses were relatively split, with four skills named by more than 40% of respondents – new languages, public speaking, leadership and management, and critical thinking and problem solving. Here again, it seems worth mentioning that business students formed the sample's largest group. They are followed by those studying social sciences (16%) and engineering (14%) with just 3% representing the humanities or visual arts and design spectrums. The skills individuals seek will obviously vary within this context, as will what they wish to do in their professional lives, so perhaps, in this instance, it is important not to make too sweeping a conclusion from a survey of the whole as opposed to segments within.
The coming tide
If, as you read this article, you find yourself left with the overriding impression that the millennial generation expects everything to be handed to them on a plate, you're probably not alone. So, it seems only fair to offer some words of praise for the future's decision makers (also, some of us who fall at the cusp of the Generation X/millennial changeover, or prior, are going to make up that minority of 25% in 2025's workforce, so we should be nice!).
The millennials are people who, having grown up with greater exposure to the troubles afflicting the world around us, tend to be instilled with a desire to seek greater purpose in their professional lives than a mere 9 to 5 can provide. They want their workplaces to be creative, challenging, fun, global and dynamic above all else.
They also care deeply about education – in fact, much like the findings of the UN's MY World 2015 survey, the AIESEC sample believes that providing all people with a good education should be the world's foremost priority. They are also not without ambition – 64% of those surveyed said they aspire to leadership or senior decision maker positions in the future.
Early-stage career goals and entrepreneurial interests
Millennials also have a firm idea of what they want at the very outset of their careers – and these ambitions are surely of use in helping higher education providers prepare them adequately. Global exposure, continued learning and meaningful work were the most popular early-stage career characteristics. Salary and alignment with study placed bottom of the list of choices. These choices relate specifically to the first five years of their careers, and attitudes will undeniably evolve over time as people mature and accumulate greater levels of responsibility in their personal lives but, certainly, this is food for thought.
Placing importance in continued learning, for example, seems both interesting and admirable in the context of higher education. It might, for one, add to the arguments in favor of partnerships between universities and companies – partnerships that can facilitate continued learning post-graduation. However, universities may have to look further afield than the big companies alone, as AIESEC's results suggest that millennials' interest in entrepreneurship is indeed as widespread, globally, as has been previously documented.
Whether entrepreneurial interests are sustained and students' intentions to pursue their own enterprises are ultimately fulfilled are, of course, debatable, but the fact that only 9% of respondents cited no interest in this regard seems significant in itself. In fact, an additional 9% said they were already entrepreneurs. In addition to this, 18% said they saw themselves working at a startup company in five years' time, just a fraction behind the most popular response of multinational company (19%) and a good distance ahead of the 13% who picture themselves with an NGO or IGO and indeed, the 9% who indicated that they see themselves studying for an advanced degree.
Whatever millennials want to do, the fundamental role of higher education is to help get them there and, in this, listening to, and learning from, their thoughts and interests is vital in ensuring that universities retain a place, in the minds of millennials, as an important step on the path to meeting their aspirations. As Ching says, integrating their opinions into the education system, alongside those of employers "are critical to ensuring that curriculums are aligned with external trends and utilizing teaching methods like experiential learning that can better engage young people."