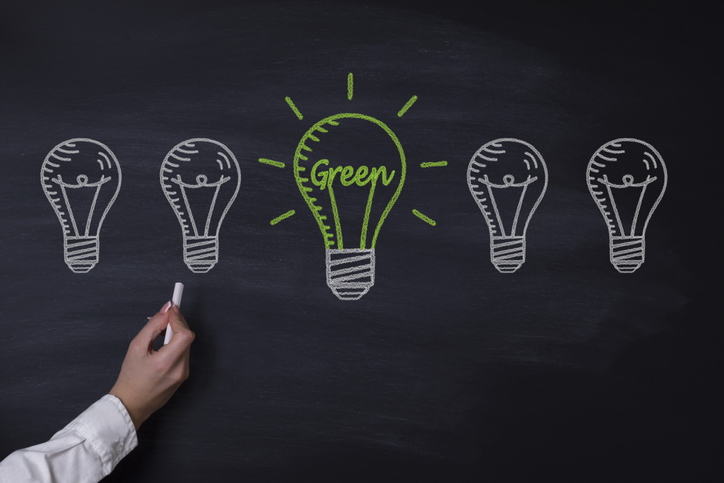 An emerging characteristic of Generation Z is the desire to have a positive impact on the world and it's vital that universities evolve to this way of thinking.
Generation Z are the most connected generation to date. Enjoying access to the internet for as long as they can remember, they easily navigate the wealth of information at their fingertips and digitally converse with people across the globe.
As a result, they are well informed about world issues and have a deeper understanding of how people around the world are affected.
A report conducted by Ernst and Young on the attitudes of Generation Z revealed that when questioned, "the younger people placed a greater emphasis on their role in the world as part of a larger ecosystem and their responsibility to help improve it".
When it comes to environmental protection for example, Generation Z collectively accept a certain level of responsibility. In a survey conducted by Masdar that queried nearly 5000 young people in 20 different countries, 35% of those polled named young people aged 18 to 25 as those with the biggest responsibility in preserving the environment.
The buying behavior trends of Generation Z show that having accepted this responsibility, young people then alter their behavior to reflect this.
For example, results from the Masdar survey reveal that almost half of those polled (46%) said they choose to spend more money on products from companies that behave sustainably.
It is important for higher education institutions to recognize these shifting priorities for its current and future students, and to engage with their efforts to positively impact the world.
What are the practical ways universities can play a role in social responsibility?
Universities can lead by example by being socially conscious institutions themselves, whilst simultaneously nourishing and supporting the efforts of their students.
A recent QS white paper, The Rise in Social Responsibility in Higher Education, details some clear steps that institutions can take to work towards this:
Encourage philanthropy amongst the student body, including volunteering, student-led charity fundraisers, and community projects
Distribute university funds for charitable donation
Conceptualize policies and initiatives which commit to social responsibility values
These are just some of the ways an institution can become more socially responsible and there are numerous avenues to take when working towards this goal.
For example, the University of Leicester introduced their 'Upskilling for the 21st Century' initiative after identifying certain social issues in the local area. The initiative was created to encourage economic growth in the immediate area by building relationships with local businesses, schools, and charities to fill the visible gaps in the local employment market.
However, it's also important to establish social responsibility efforts on a global level. This can be done in several ways, such as supplying funds to oversees disaster relief and actively helping fight the global climate crisis through research projects and support.
Education is key
As the main function of a university is to provide advanced education, it's clear that this can be used as a tool to encourage social responsibility amongst students.
Ensuring your institution is conducting research into global and local crises that need attention is an excellent way of doing so, whilst not forgetting the importance of interspersing teaching of these issues within the curriculum.
For example, the University Teknologi Brunei has enabled research projects around areas such as sustainability in management and green technology.
It's vital that a university views social responsibility as a core mission, both leading by example and encouraging similar efforts amongst its students. For more information on this, download your free copy of The Rise in Social Responsibility in Higher Education white paper.