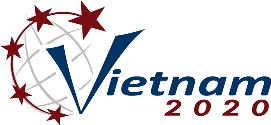 Monday, 14th April  2014, I was very honoured to be invited by His Excellency Ambassador Vu Quang Minh of Vietnam and Chairman of the Vietnam-UK Network, Ben Chapman to attend a breakfast event on "Business, Investment and Export Opportunities in Vietnam" with Keynote Speaker as the Deputy Prime Minister of Vietnam Mr. Vu Van Ninh.
Prudential Plc, is one of the world's largest insurance companies, who deal with more than 23 million insurance customers with £443 billion of assets under management, kindly hosted this event. The event took place in the spacious Auditorium room of Prudential at its London HQ near Laurence Pountney Hill, right in the world financial centre: the city of London.
There are about 100 business leaders at the event. His Excellency Ambassador Vu Quang Minh of Vietnam introduced the Deputy Prime Minister, Mr. Vu Van Ninh, who spoke for about 20 minutes. What interest me most in his speech are some interesting facts about Vietnam:
Vietnamese import demand has been forecast to grow by approx. 250% between 2010 and 2020, faster than any other country, including China;
Vietnam and the UK have a strategic partnership agreement, signed in 2010;
Vietnam is one of 20 high-growth markets identified by the UK Trade & Investment (UKTI);
An – average GDP growth of 6.9% is forecast 2014 – 2017;
The Vietnamese corporate tax rate was reduced in January 2014 to lower than that of China, Malaysia, Philippines or Indonesia
Dr. Gerard Lyons, Chief Economic Adviser to Boris Johnson, The Mayor of London, gave an in-depth analysis of the key sectors that Vietnam has unique potential for investment and growth, including oil and gas, ICT, high end technology. What was most interesting is his view that Vietnam could become the gateway for overseas investors to access the ASEAN market of 600 million people, with a combined nominal GDP of US$ 2.1 trillion in 2012, predicted to grow at an annual rate of 5.5% in 2013.
It is a pity that I have to leave immediately after the speech of Dr. Gerard Lyons to catch my flight to China, or else I would most likely raise hand to ask the first question to the Deputy Prime Minister of Vietnam Mr. Vu Van Ninh. I would ask the Deputy PM a question on opportunities for overseas higher education institutions to support the long term economic prosperity of Vietnam and ASEAN especially for their target of achieving the 'ASEAN Economic Community (AEC)' by 2015 and the ASEAN VISION 2020.
Based on the latest report from the US Government, "there are 234 universities and 185 colleges operating in higher education system in Vietnam. Vietnamese universities had room for only about 600,000 of the 1.8 million candidates who took university/college entrance exams in 2013".
Of all the 419 higher education institutions, Vietnam National University, Hanoi Rankings is the only university from Vietnam that is recognised as the region's top 250 in QS Asian University Ranking 2013.  
In line with the government's ambition to become a developed country by 2020, US$200 million has been secured in loans from the World Bank to develop more Vietnamese Universities as World leading research intensive ones, to be ranked among the top 200 in the world by 2020. 
In my humble opinion, it will only be a matter of time for more support to be given to many of those 419 HE institutions who are second and third tier in Vietnam to fully unleash their potential. Then, maybe when the Deputy PM of Vietnam visit the UK again, he probably would talk more about the great variety of exciting opportunities for overseas education institutions to contribute to the great prosperity of Vietnam in 2015 and 2020! Let's watch with great interest!