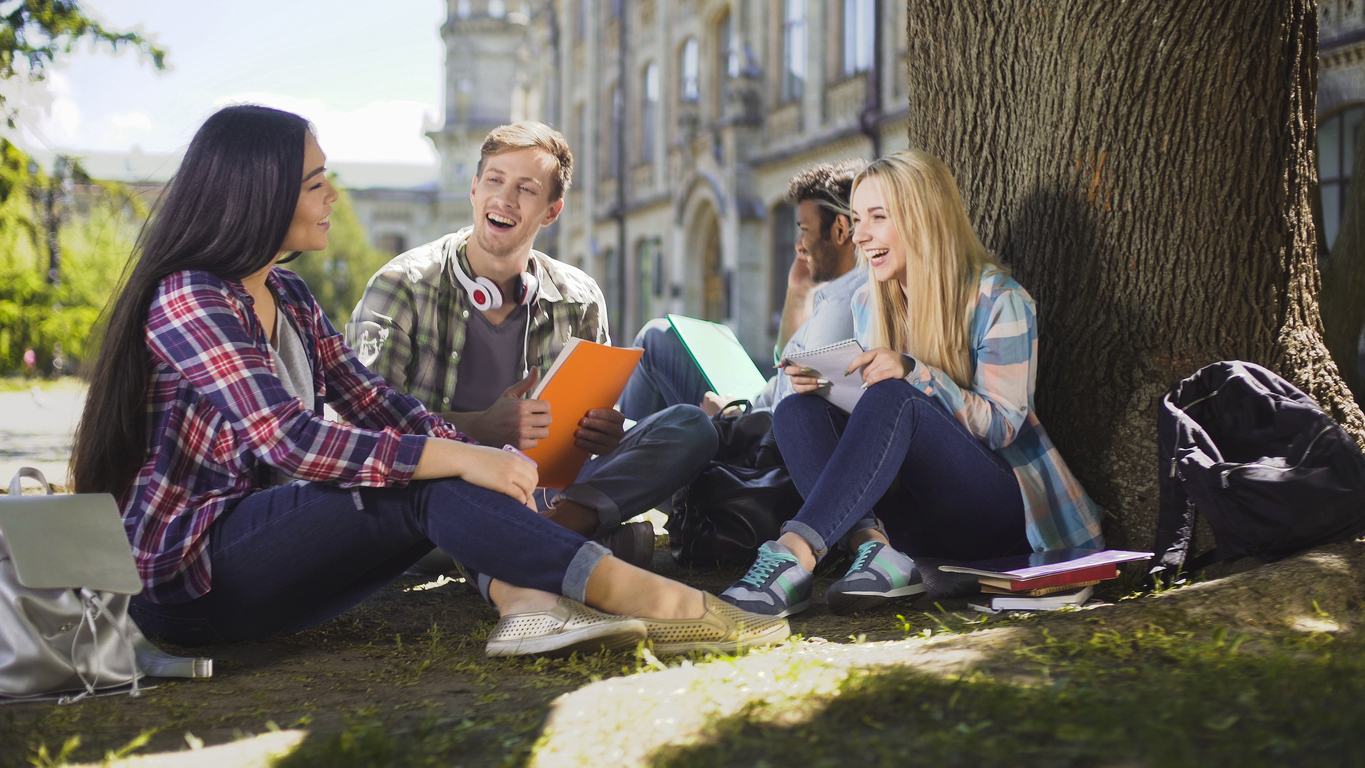 The number of students choosing to study overseas has grown exponentially over the past two decades. If we are to sustain and grow the number of international students travelling across the globe in pursuit of learning, then we must listen to what these students are saying.
What does the future hold for the global Higher Education sector? As we wave goodbye to a defining year in the sector, let's take stock of the top trends as we start 2019.
Through our annual International Student Survey, and our work to support international student recruitment, we have built up a significant amount of insight into the interests and behaviors of international students. As part of the sixth International Student Survey, we surveyed 67,172 prospective students from 193 different countries.
Harnessing opportunities in political and economic uncertainty
International students are central to the sustainability of higher education in many countries and make a major contribution to the economy. As competition increases, and with defining events like Brexit and the election of US President Trump, universities across the globe are assessing what a sustainable international student strategy looks like for them. To best manage political and economic uncertainty, considering how best to address international students' concerns can help to harness opportunities.
A destination being safe and welcoming is a major factor influencing choice of country and city for international students. This is something that any university can provide regardless of size or ranking. Our survey's results show that international student engagement and welcoming activities should form part of the messaging mix during pre-application stages of recruitment, and not just as students near enrollment.
Another key consideration for international students is the immigration system of countries they are considering. As our annual International Student Survey has shown for many years, immigration systems are a key factor in international student decision-making, impacting where students choose to study. We found that providing key, up-to-date visa information through marketing communications can be very influential in helping students to choose a university. Universities should utilize such information to build effective nurture campaigns that act to guide prospective students through the decision-making process while alleviating concerns to maximize conversion to enrollment.
Reflecting value for money
For international students, teaching quality is a key consideration when they are thinking about value for money. The biggest indicator of teaching quality is the university's teaching staff. Greater focus should be placed on celebrating and communicating the quality of teaching provided by universities. To effectively attract international students, universities should highlight the passion their staff have for the subjects they teach, along with their 'real-world' experience extending beyond academia.
Additionally, international students expect universities of the future to offer a very different experience to universities of today. They envisage that there will be a greater emphasis on digital delivery with most lectures being online and students able to get a qualification from any university, regardless of which country they live in. Institutions should consider these views carefully, and move quickly to prepare for changing expectations, ensuring the UK continues to be a leading global destination for Higher Education.
Ensuring student satisfaction and success
Student experience is a mix of concepts from teaching quality, engagement with teaching staff to access to support services, to the overall success of an institution at providing the knowledge and skill development needed for the student to reach their personal goals
As the job market becomes increasingly competitive, students are approaching their studies with graduate employment at the forefront of their minds. Prospective international students have this year made it very clear they prefer universities with a high graduate employment rate over ones with high student satisfaction scores. Recruitment strategies should continue to monitor what students want from a student experience, as our research shows that they are becoming more sophisticated in how they apply it to their decision-making.
As ever, QS stands ready to listen to prospective students and help the HE sectors across the world to recognize and respond to their differing needs.