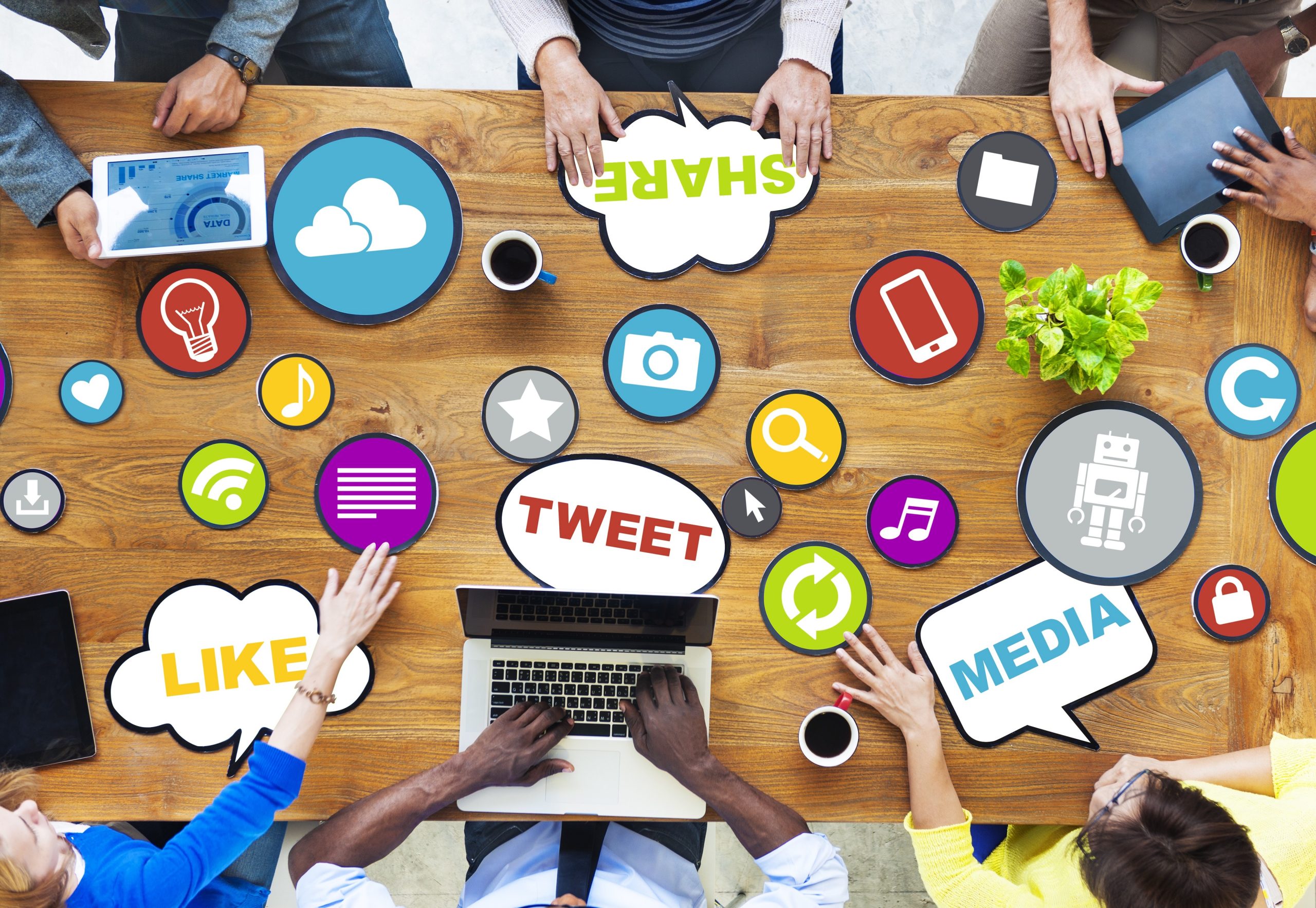 Maximise your student recruitment with these university social media campaigns
It's been over a decade since the social media revolution first took hold, yet many marketers have still failed to fully capitalize on the available platforms. The bad news is it won't get easier in a market that is increasingly saturated with content.
Many colleges and universities do not make the most of their social media profiles or simply do not place enough value on them as a communication tool. Not only is social media vital for attracting prospective students, it's a valuable method of keeping up with your current students and alumni too.
There are a few institutions who are really excelling with their social media campaigns. We've rounded up our favorites, along with some tips for emulating their success.
YouTube: The University of Cambridge
The University of Cambridge is a prime example of a university using social media well. Rather than a disingenuous attempt to shrug off their traditional persona in the digital world, they've opted instead to use their historical reputation as a selling point.
Cambridge uses both YouTube and Instagram to display photographs of the beautiful city, offering prospective students the opportunity to see what they could be a part of if they manage to get in.
Not only that, but they make excellent use of the platform to upload world-class educational content. This not only drives traffic to their page but is also a great way for applicants to understand the teaching style of the university and the standard of education they will receive there.
Their "Ideas" playlist is a definite highlight, offering: "An ongoing series of short documentaries that present our cutting-edge research together with comment and opinion on matters of global significance.
With video content outstripping other media, YouTube is an opportunity marketing team cannot afford to miss. Our guide gives you all the statistics and information you need to optimize your social media presence, download it to give yourself a head-start.
Facebook: University of Nevada at Reno
One of the most creative campaigns we've seen in the last few years came from the University of Nevada at Reno. In an attempt to "bring history to life", the university created Facebook profiles for two of its students from over a century ago.
The campaign proved that a bit of creativity can achieve great results, garnering worldwide press coverage for the university. It also shows that standard campaign ideas, such as photo contests will easily be outdone by universities who come up with something different.
When you're in a market full of hackneyed ideas, coming up with something unique is the only way to stand out from the crowd. Facebook can be hit or miss for marketing departments now that its algorithms are so focussed on individual user experience, with organic reach increasingly tricky to grow.
For information on the best way to build a following in a hostile environment, read our comprehensive guide to building social media campaigns.
Pinterest: Kingston University
Pinterest isn't the most obvious choice for university social media campaigns, yet several institutions employ it with great success. The popularity of the website with young people, coupled with the amount of content that can be leveraged towards your goals means that when used correctly, Pinterest is a powerful marketing tool. Not only that, but the relatively small number of universities using it (in comparison to say, Twitter) means that those who take the initiative can get a massive head start.
Take a look at Kingston University, who have 232.7k followers:
They have boards featuring everything from graduation ceremonies, photos of the city and even a #TakeToUni board, where current students can tag the most important things they brought to the university. This is a great way to get current students involved in the recruitment process while offering advice to prospective undergraduates and a genuine look at what life is like at Kingston.
SnapChat: University of Michigan
Most universities are still to see the potential of SnapChat, with quite a low uptake of the platform in the higher education world. One institution which is owning the space is the University of Michigan.
As only the second US institution to take up the brand, they're the undisputed experts in the field. They actively invite responses on the media they share, opening up a conversation with their student body. One of their first posts included a request for students to doodle over a squirrel.
This created an approachable university identity, which resonated with its target audience. They have also run more serious campaigns, such as the #AskUMich during a summer orientation. This gave new students the ability to send over questions about the university, answered by a member of the university team.
Their strategy for using the platform is perfect for anyone considering taking up a new social media strategy. In their own words: "Following seasoned brands like Mashable and Taco Bell for inspiration and meticulously recording each of our followers into an Excel spreadsheet, we were excited to break new ground and measure impact in the space."
The university admitted that when they initially adopted the medium, the response was incredulity – how could an app used by teenagers to send each other selfies to be constructively utilized by a university? But the reaction showed proved that with the right approach, it is possible to engage students on the platforms they use on a daily basis.
To follow in the University of Michigan's footsteps, give every social media platform a chance, especially if it already has a strong uptake amongst students and teenagers. Use your imagination to think of interesting ways to tie it in with your university brand. And make sure you're keeping track of your successes and failures; this is the only way to know what's working and what isn't working.
[fusion_content_boxes layout="icon-on-top" columns="1″ title_size="24″ title_color="#ffffff" body_color="#ffffff" backgroundcolor="#74a1eb" icon="fa-bar-chart" iconflip="" iconrotate="" iconspin="no" iconcolor="" icon_circle="" icon_circle_radius="" circlecolor="" circlebordersize="" circlebordercolor="" outercirclebordersize="" outercirclebordercolor="" icon_size="" icon_hover_type="" hover_accent_color="#a3c94c" image="" image_width="" image_height="" link_type="button" link_area="link-icon" link_target="_blank" icon_align="left" animation_type="" animation_delay="" animation_offset="" animation_direction="left" animation_speed="0.3″ margin_top="" margin_bottom="" hide_on_mobile="small-visibility,medium-visibility,large-visibility" class="" id=""][fusion_content_box title="QS Online Recruitment Strategies " backgroundcolor="" icon="" iconflip="" iconrotate="" iconspin="no" iconcolor="" circlecolor="" circlebordersize="" circlebordercolor="" outercirclebordersize="" outercirclebordercolor="" image="" image_width="35″ image_height="35″ link="http://bit.ly/2jXgj1j" linktext="QS Online Recruitment Strategies " link_target="" animation_type="" animation_direction="left" animation_speed="0.3″ animation_offset=""]
It may also be of interest to you, that you can leverage QS' online marketing strategies to boost student acquisition!
Our three student websites are dedicated to helping undergraduate and graduate hopefuls prepare for their next educational journey. Yearly, these sites attract millions of visitors, ready to engage and find out what you have to offer.
[/fusion_content_box][/fusion_content_boxes]