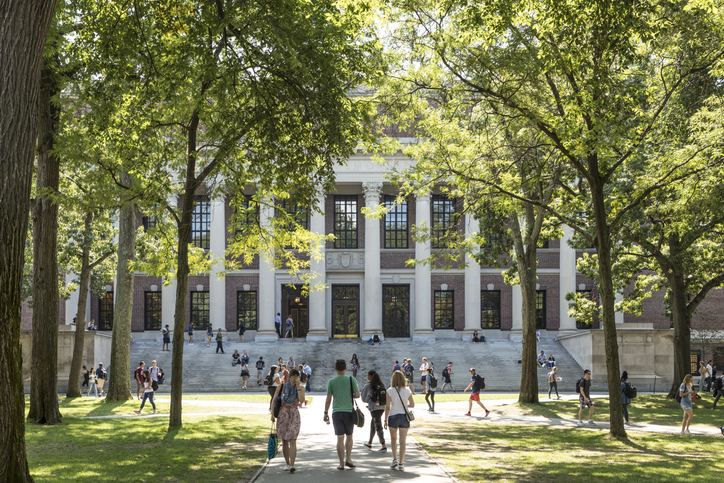 Studying in the US is a dream for many students from around the world, yet the image and messaging that America is projecting globally has changed dramatically in recent years.
US policies and rhetoric reflect a political landscape that's increasingly hostile towards internationalization, and in turn foreign students. Now, more than ever, US higher education institutions must reassure international students that they are still welcome.
The recently released 2019 US International Student Survey (ISS) demonstrates the importance international students place on a welcoming and safe environment.
In the report, which focuses on the responses of over 20,000 students interested in studying in the US, 58% ranked whether or not a country is welcoming to international students as a top priority when making a decision on where to study.
This was the highest ranked factor in choosing a country of study, falling behind high teaching quality (55%) and affordability (45%).
Safety, too, was a major consideration for students. When asked how they decide on which town or city to live in while studying, 79% of respondents ranked safety as the most important factor to consider, followed by affordability (68%) and being able to find a job (58%).
How can universities show that they offer safe and welcoming environments? The most visible, nationwide initiative to emerge since 2016 has been the #YouAreWelcomeHere campaign.
In the past three years, 57 universities have signed on by offering scholarships to international students. The campaign is meant to show that US institutions are "diverse, friendly, safe, and committed to student development." Those participating in the campaign have communicated this sentiment to prospective students through multimedia projects that feature students, faculty, and staff.
But how can US universities integrate this ethos into their own student outreach initiatives on a smaller, yet effective scale?
Social media campaigns can prove effective, but institutions must find ways of cutting through the noise to stand apart. Having resources dedicated to reaching students on a more personal level is critical and can go a long way.
Reevaluate who is telling your story
There is no better way to showcase how welcoming and safe your institution's culture is than to bring students into the university experience through those who know it best: current students and faculty.
But when you review your social media presence, emails, and other marketing materials, who is telling your university's story? Is it obvious that your messaging is being produced with general marketing goals in mind, or does it feel organic and authentic?
Marketing and communications staff would be wise to connect with the student union and other active campus organizations to identify great student ambassadors, key events, and special projects.
Take another look at print materials—do your brochures and other collateral show images of diverse students in a warm and welcome setting? Make sure that the student experience that you showcase, in partnership with faculty and students, reflects that same image.
Offer more support beyond the classroom
Beyond overcoming the obstacle of feeling welcome in a new environment, international students must also contend with getting their basic needs met in a new country. Financial assistance, student visa procedures, accommodation, and transportation needs can be challenging to navigate, especially when so much of the planning must be done remotely. Why not devote more resources towards helping them adjust?
When students were asked to rank the most important factors in choosing a town or country to study in, most students ranked transportation and other services as the fourth most important factor, beneath safety, affordability, and being able to find a job. It is no wonder, then, that agencies and other third-party services have cropped up in response.
Don't miss out on the relationship building opportunity to assist students whenever possible, it will only enhance the student experience and ensure students feel welcome.
Connect international students to domestic students
From separate on-campus housing to programs meant only for international students, international and domestic students often have siloed experiences at the same institution.
Yet breaking down the barriers could change the entire trajectory of an international student's experience, offering them more cultural enrichment opportunities and stronger ties to the community.
What role does your institution play in building stronger ties between students? Is there dedicated staff planning social events to attract both segments of the student population? Or are there any local cultural or historical events that may be of interest to both sets of students? Perhaps volunteer opportunities?
Take the next step in giving students opportunities to connect by offering free transportation, refreshments, and other offerings for special events.
Connect international students to alumni
Another way to break down the silos is to connect alumni with international students. Domestic students may be more aware of alumni networking opportunities, but that does not mean that they should be the only ones to connect with former students.
As a result of forging these connections, international students will not only feel more welcome, they may also feel much more optimistic about job prospects and other opportunities upon graduation.
In addition, international students that are concerned about employability may find that connecting with alumni early on will help inform their study plans.
To learn more about how students choose a university and country of study, read the 2019 US International Student Survey. If you would like to take part in next year's survey, please fill out this form and a member of the QS team will get in touch. Participating universities receive a free benchmarking report from QS.