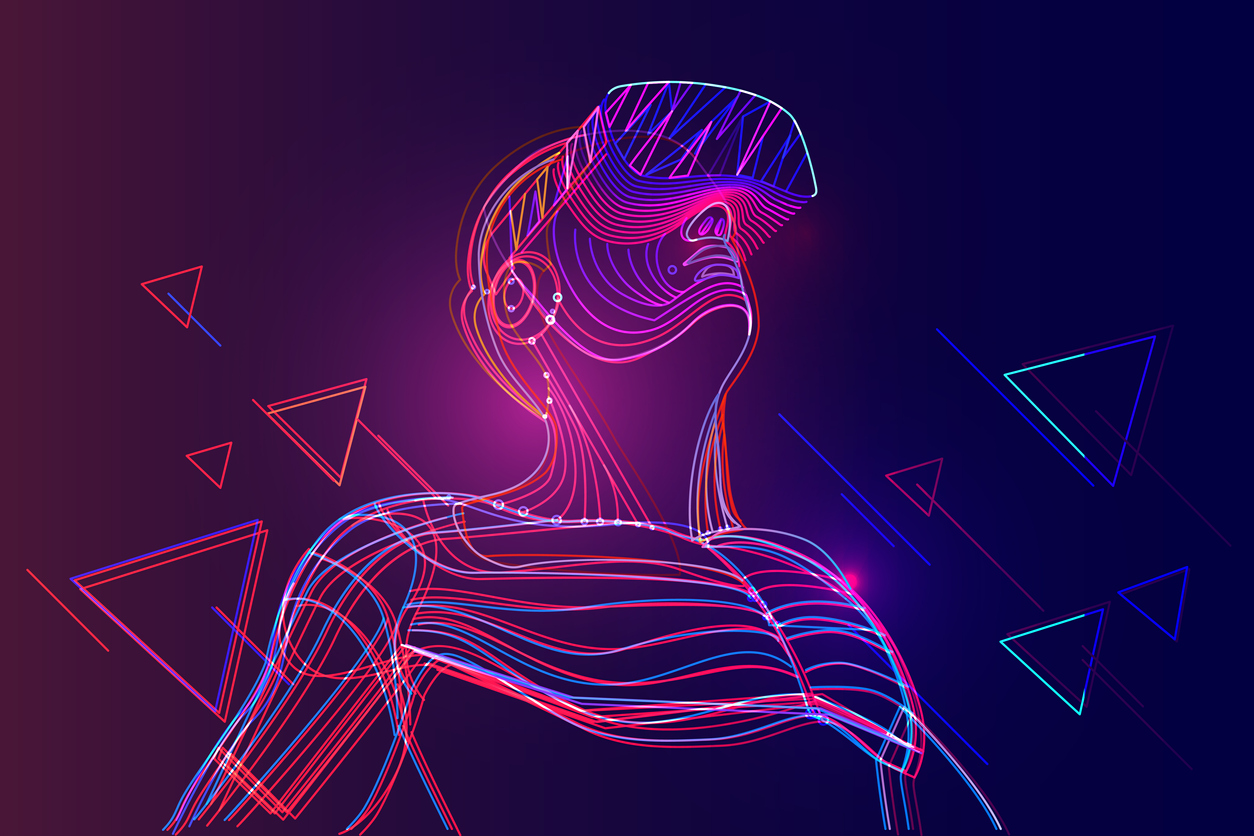 Virtual reality is a useful tool that enables universities to easily connect with prospective students.  
Technologies are evolving at a fast rate, and universities must keep track of these advancements in order to stay relevant in the competitive student recruitment market. 
The various ways technology is affecting the higher education industry was explored in our blog: How is the Industrial Revolution 4.0 Influencing Higher Education? 
One of the many areas that has established a strong presence in the digital world is virtual reality, which can be defined as computer-generated artificial environments. 
Using virtual reality as part of your university's student recruitment efforts might seem like a futuristic idea, but it's already becoming a valuable tool for the higher education industry. 
The QS 2019 International Student Survey (ISS) revealed that 39% of students saw 'virtual tours of the university' as being influential in their decision-making process.  
Therefore, it is important that universities provide the option of virtual reality to prospective students in order to encourage interest in their institutions. 
How can it be used?  
As touched upon in the ISS, the most common use of virtual reality in student recruitment efforts is virtual tours, usually offered at student recruitment fairs. 
During a tour, prospective students are taken around the university's campus, providing insight into the environment and allowing them to get a better idea of what to expect when studying there. 
Wayne State University in Detroit, USA, took this one step further by creating a virtual reality experience that allowed students to not only walk through campus, but also to "visit classrooms, see Detroit, and even stop by graduation." 
The decision by Wayne State University to use branded cardboard headsets also benefited them for several reasons.  
The cost of these headsets were lower than plastic alternatives, which was not only beneficial in itself but also meant prospective students were able to take them home.  
When paired with the downloaded video, the virtual reality experience could then be shared with friends and family, thereby increasing the reach of the institution's marketing efforts. 
Research into the benefits of virtual reality reveals that using it as an advertising tool can help build an emotional connection between brand and customer, and that "people better recall brands they have positive associations with." 
Extending this to the higher education industry, universities who utilize virtual reality as part of their student recruitment process put themselves at a better chance of grasping and retaining the interest of potential students. 
What are the benefits to the student?  
The benefits of virtual reality for prospective students are also extensive.  
Students who live far from the university campus are given the opportunity to essentially visit the institution, without the inconvenience of travel and saving both time and money. 
This is particularly useful for international students who, without virtual reality tours, would likely have to take expensive flights. 
This also contributes to an overall reduction in the environmental impact of the higher education industry. 
Another benefit of virtual reality to the student is that it provides a more detailed insight into the university and surrounding area than a set of images can. 
It is understandable however, that on-campus visits might be the preferred option for some. As Iris in Shanghai revealed in the QS report, Your Higher Education Spotlight on Asia: "If you visit the campus, you can talk, and interact with staff or students there. It depends on what you like. Both have advantages and disadvantages."  
Virtual reality provides an alternative option for students when in–person tours are simply not possible and helps to build a memorable connection with an institution.  
As technologies develop, virtual reality experience tours are likely to become even more interactive, and universities must be sure to take full advantage of this. 
Our white paper, The Future of Student Recruitment: The Tools You Need to Use, provides insights into how technology can transform your institution's student recruitment efforts.