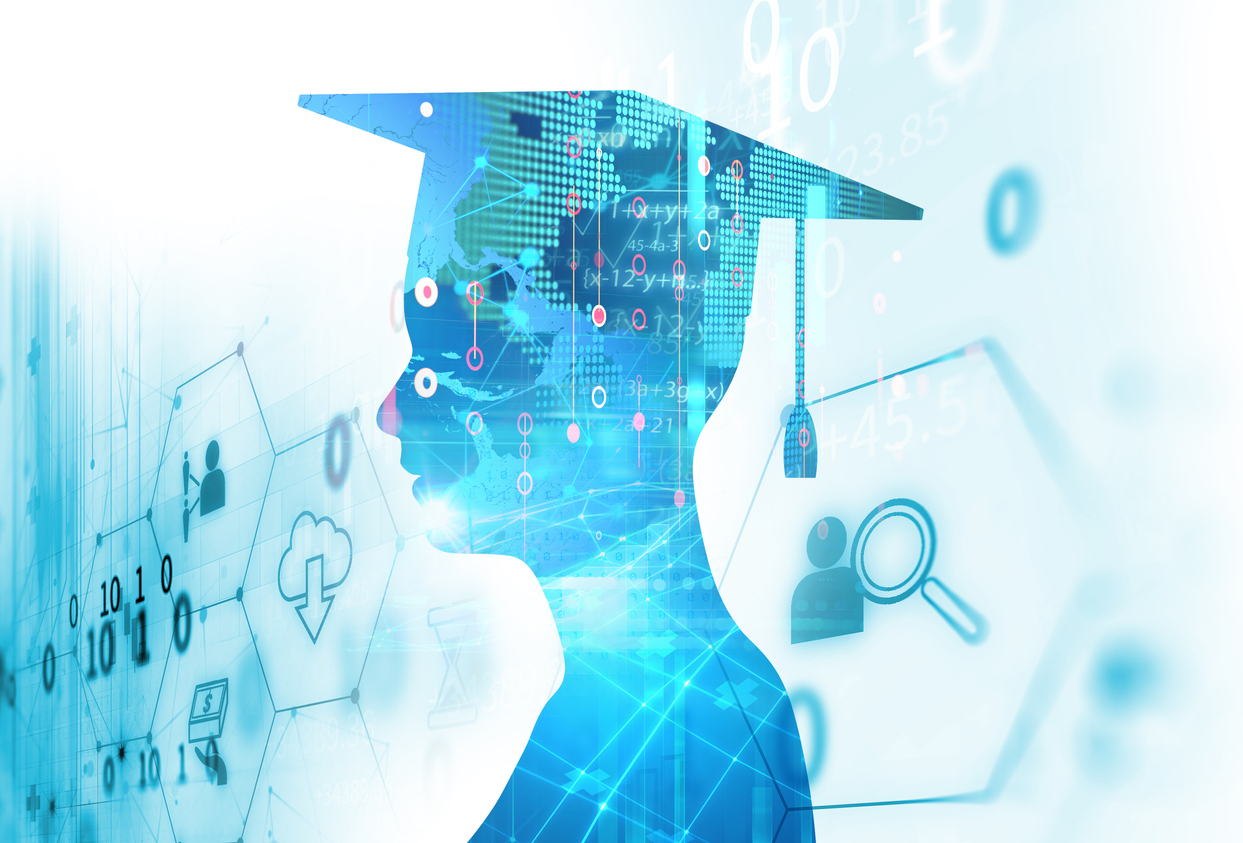 With advancing technologies rapidly changing the way industries function, employers are looking for new skills in future graduates.  
We are on the edge of the fourth industrial revolution (4IR); the next phase of living sparked by advancing technologies. 
We have already seen technologies, such as virtual reality and artificial intelligence, influence many aspects of our lives, and as these continue to advance there are set to be huge changes to the way we work.   
As exciting as the prospect is, it does present a few issues.   
Due to the speed of these technological advancements, education and training processes are struggling to keep up, resulting in skills gaps in both current and potential employees.  
A report by the European Commission (EC) predicts there may be 756,000 unfilled jobs in the European ICT sector by 2020, which is only set to increase as we move further into the 4IR.  
If graduates don't have the necessary skills to work in the forthcoming phase of industry, employers will struggle to find suitable candidates for positions, and as a result, businesses will be unable to function optimally. 
QS APPLE 2019 will address these issues with its theme, Industrial Revolution 4.0 and Aging Societies: The Changing Roles of Universities in the Asia-Pacific, hosted in Fukuoka, Japan from the 26-28 November 2019. 
What do employers want to see in graduates in the future? 
A key solution to reducing these skills gaps and preventing further expansion rests in education.  
To suitably prepare students for the 4IR, higher education institutions must adopt new methods of teaching, often referred to as Education 4.0. 
Features of Education 4.0 include viewing the student as the center of the learning process and encouraging a more personalized approach to teaching to keep students engaged.  
One example of this is the SCALE-UP method, which sees students arranged around the study room on circular tables.  
This allows the students to collaborate with each other, using laptops and other tech to create a more individualized learning environment. The teacher is also able to walk freely through the room, inspiring different responses within their students.  
Given we are already seeing changes to the workplace, universities must align their teaching methods with Education 4.0 as soon as possible. 
As reported by U2B, we are already observing how "companies are having to train graduate employees in skills they ideally should have learnt while at university." 
Below are just a few of the skills universities need to introduce into the curriculum in order to prepare students for future employment.  
Practical technological skills 
The most obvious shift we will see across industries is the incorporation of technology into their various processes.  
Universities will need a comprehensive understanding of the affect this technology will have on each specific vocation and adapt the curriculum accordingly.  
For example, we have already seen huge changes to healthcare due to the introduction of robotics and artificial intelligence.  
In some hospitals, surgeries including heart, colorectal, and thoracic are now assisted using robots; ultimately leading to higher accuracy, lower risk of infection, less blood loss and pain, shorter hospital stays, and quicker recovery times. 
Understanding how these robots function and how to work alongside them is now inevitably a key component of medical training. 
As we move into the 4IR, we are set to see even more technological incorporation into various professions. 
This puts pressure on universities to stay on top of technology trends and adapt their teachings to produce prepared graduates.  
Data skills 
Another feature of advancing technology is the mass amount of data it continues to produce for each industry.  
As described by the Forbes technology council: "never have we had access to the second-by-second creation of so much information." 
Employers will be looking for staff who are data-literate and can understand and manipulate vast quantities of information. 
A report created by the World Economic Forum explains, "in the face of rapidly rising computing power, an ability to work with data and make data-based decisions will become an increasingly vital skill across many job families." 
A global survey conducted by Qlik revealed that only 21% of young people (aged 18-24) are data-literate, meaning that the education they have received so far has not prepared them for a data-driven workplace.  
Universities must integrate data training into teaching and make it a key priority.  
Social skills 
It is not only the technological or data-based skills that employers will need to see in graduates. 
Soft skills such as creativity, logical reasoning, and problem sensitivity will hold a lot of value in the future workplace.  
The same report by the World Economic Forum shows that 52% of all jobs are expected to require these cognitive abilities as part of their core skill set in 2020. 
Although advances in technology result in improved decision making and predictive analytics, these technologies will still struggle with the more personal skills such as creativity and emotional intelligence.  
The human element is key to developing technology that is ethical and free from bias. 
It is therefore important that students know how to monitor this data and apply critical thinking to spot any issues, as it will ultimately be the employee that has "the last word when it comes to decision making." 
In general, it's important that universities take a broader approach to education, so that students develop knowledge in a range of areas, as opposed to becoming experts in specific subjects.  
In countries such as China, South Korea, Thailand, and Japan, skills gaps are exacerbated by aging populations and other socioeconomic shifts.  
However, there is the potential to utilize 4IR and advancing technology to help alleviate the effects of aging populations and the skills gaps they cause.  
As mentioned, from 26-28 November 2019 in Fukuoka, Japan, QS APPLE will explore how universities across the Asia Pacific can encourage innovation and give rise to new digital industrial technologies. Register now to be part of this forward-thinking event.