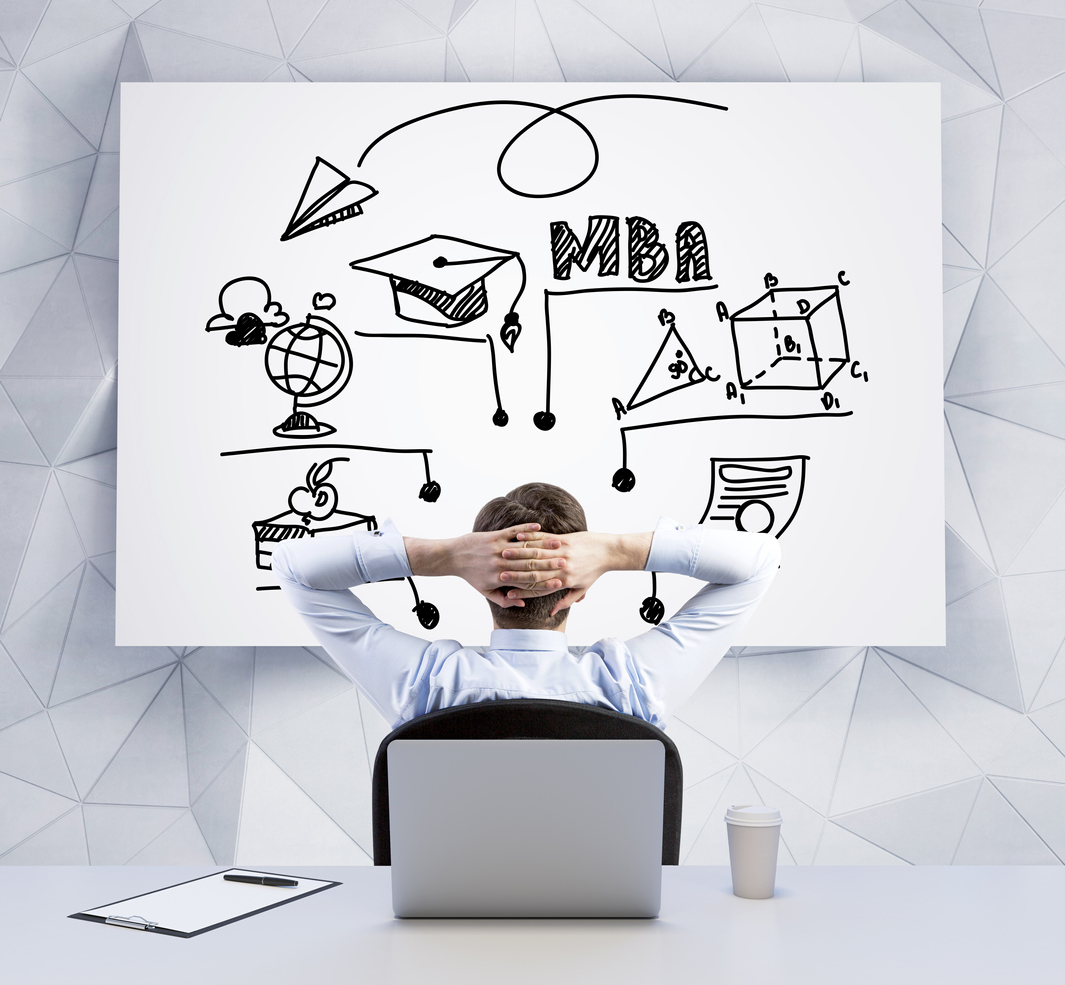 Read on to discover crucial insights from the latest QS employability data. 
The coronavirus pandemic has significantly altered the way businesses function.  Flexible and remote working, which was introduced by many governments during the coronavirus pandemic to prevent the spread of COVID-19, is likely to remain a part of working life for the foreseeable future.   
Businesses are also having to adapt to the changing needs of customers as COVID-19 continues to affect the way many of us live our lives. 
With so many businesses undergoing changes, how might this affect the employment outlook for current and future MBA graduates?  
In our QS Global Employer Survey 2022, we asked more than 5,000 MBA employers from 40 countries about their predicted hiring rates, proposed average salaries and the functions that these employers most need and want graduates to fulfil.  
We also asked these MBA employers, whose roles ranged from HR professionals to CEOs of companies, for their predictions regarding the future economic health of their countries.  
This data was collected from March 2021 to June 2021 and was then compared with the previous year's survey. 
Below are key insights from MBA employers from three key countries: UK, USA and China.  
Explore our interactive employability tables to access the full data set by country for hiring outlook, salary, function, economic status and more.  
UK 
According to our data, 89% of employers in the UK predict that they will be hiring either above their average rate in the coming year (39%) or that hiring rates will remain the same (50%). 
This is broadly aligned with global trends, with 86% of surveyed hiring managers across all countries expecting MBA hiring at their organisation to either remain stable or increase over the coming year. 
The proportion of those who predicted greater hiring levels (39%) is a significant increase from 19% the previous year. 
This could reflect the fact that, as the pandemic begins to stabilise in the UK, the green shoots of economic recovery are beginning to emerge and employers are feeling more confident about their capacity to hire.  
This is also reflected in the latest government data which shows a steady rise since February 2021 in the number of online advertisements for graduate positions.  
There has also been a slight increase in the average salary that UK employers will pay global MBA graduates, rising from $107,000 in 2020 to $110,735 in 2021.  
The greatest rise was seen in the proportion of UK employers wanting to hire MBA graduates for strategic planning roles; from 41% in 2020 to 51% in 2021.  
Strategic planning is also the most-offered function to MBA graduates globally, with 42% of all MBA employers offering these roles to new graduates.  
It is no surprise that this function is the most in-demand, given the critical need for businesses to establish plans and adapt in the wake of a disruptive period.  
40% of UK employers anticipated that economic conditions in their country will get worse this year, yet only 11% predict the same for their own organisation.   
The latest insights from Office for National Statistics state that: "gross domestic product (GDP) is estimated to have grown by 0.1% in July 2021 and remains 2.1% below its pre-coronavirus (COVID-19) pandemic level (February 2020)." 
US 
A staggering 70% of US employers expect a greater number of hires within their organisation in the year ahead. 
This is a significant proportion, given that across all employers surveyed, an average of 37% expect MBA hiring to rise over the coming year. 
Average global MBA salaries have risen from $96,901 USD in 2020 to $106,744 in 2021 – a 10% year-on-year rise. 
The highest compensation packages are offered by American employers, leading to a total salary of $159,914.  
This is partly attributable to the bonuses available to MBA hires in the United States: at 37% of salary, they are the highest in the world. 
In both 2020 and 2021, 51% of US employers offered IT and technology roles to new MBA graduates at their organisation; the most offered function in the country across both years.  
This is a stark contrast to the 27% of global employers offering IT and technology roles to MBA hires.  
According to the Wall Street Journal, several influential US-based technology companies have thrived this past year, "thanks to a greater reliance on their services during the pandemic," which has increased demand for MBA graduates who specialise in IT and technology.  
In 2020, 43% of US employers anticipated that the economic outlook for their country would get better, and in 2021 this proportion has increased to 58%.  
This is supported by the data from the US Bureau of Economic Analysis, as: "gross domestic product (GDP) increased at an annual rate of 6.6 percent in the second quarter of 2021, reflecting the continued economic recovery, reopening of establishments, and continued government response related to the COVID-19 pandemic." 
Nunzio Quacquarelli, CEO, QS Quacquarelli Symonds, commented: "As the global economy begins to slowly edge towards reopening, employers in the United States remain keenly aware of the value that qualified MBA graduates can provide to their organisation as they seek to attain a competitive edge in a recovering world.  
"In particular, with the role of technology only becoming relentlessly more central to a company's competitive position, it is also unsurprising that our data shows a healthy number of opportunities for MBA graduates in IT and technology-facing roles: these are the areas to which they can most fruitfully apply their management knowledge and create vital efficiency improvements and process enhancements.  
"The future for the technology-savvy MBA graduate remains bright." 
China 
MBA employers had a complete change of tack when it comes to their predicted hiring outlook for 2021 compared with the previous year.  
In 2020, 60% of employers from Mainland China reported that their rate of hire would stay the same while 39% thought it would increase.  
Yet in 2021, 40% of respondents from the region predicted their organisation would hire the same number of MBA graduates in the year ahead and 60% predicted they'd hire more.  
The average salary that employers in China plan to offer MBA hires in the coming year is $64,754. 
And nearly all (99%) of employers in Mainland China believing that their economy will either stay the same or get better next year. 
The most offered function to MBA graduates was marketing, with 57% of employers from Mainland China offering this function in 2021.  
With the coronavirus pandemic significantly altering the way businesses function, it is crucial that higher education institutions keep abreast of the way the MBA graduate employment market is evolving in response.  
This will ensure future MBA graduates will be better prepared and are given the best chance of succeeding in their chosen career.  
For a full data set please see our individual interactive employability tables: hiring outlook, salary, function, economic status, and more.