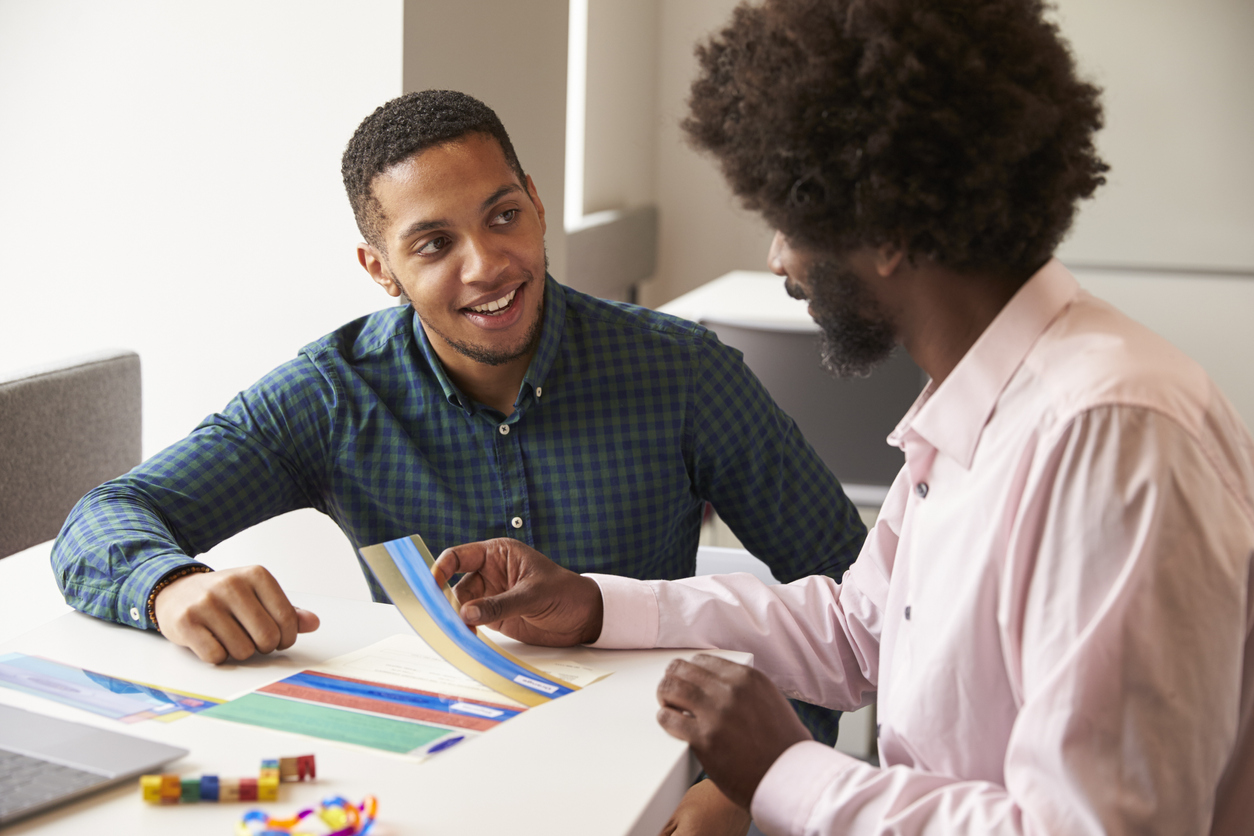 Universities must endeavor to remove the barriers faced by students with specific learning difficulties.  
A specific learning difficulty (SpLD) is a condition that makes it harder for someone to perform learning-related skills such as reading, writing, concentration, time management, and abstract reasoning. 
Types of SpLDs include dyslexia, which makes it difficult for someone to process words; ADHD, which affects a person's ability to focus; and dyscalculia, which makes it challenging for someone to understand numbers and maths functions. 
According to UCAS, UK universities welcome around 45,000 disabled students each year, and SpLDs are the most common disability among these students. 
There are limited legal requirements for higher education institutions to provide support for students with SpLDs, and these differ according to country.  
In the US, the Individuals with Disabilities in Education Act, which requires schools to "fund and evaluate students thought to have disabilities at no cost to families," no longer applies once the student graduates from high school.  
However, Section 504 of the Rehabilitation Act still "protects students from discrimination when they get to college," meaning that there is still an expectation that higher education institutions will provide extra support to those with SpLDs.  
In the UK, The Equality Act 2010 emphasizes the responsibility of the institution "to make reasonable adjustments so disabled people can take part in education, use services, and work." 
However, the law does not dictate what these adjustments are.  
It is therefore down to universities to be proactive in providing personalized support to its SpLD students to enable them to flourish. 
What support can universities provide? 
Every university should have a team or staff member dedicated to guiding students with SpLDs through their studies. They should act as the focal point for all students with disabilities.  
The Office of Learning Support at Ashoka University in India is just one example of a team dedicated to supporting students with learning difficulties.  
The severity of a SpLD can differ drastically according to the individual and it is possible for someone to have a combination of difficulties.  
The support needs of the individual are therefore dependent on several factors and should be determined on a case-by-case basis. 
During the application process, there should be a way for the prospective student to let the institution know about their learning difficulty and its severity.  
This information can then be used to plan necessary support for them. However, your institution may need to reach out and discuss the student's needs further once they have been offered a place. 
Below are some examples of specific areas your university must address if it is to create an accessible learning environment for students with SpLDs.  
Learning aids  
The learning process of students with SpLDs can be improved drastically with the help of learning aids.  
For example, students with dyslexia are likely to work better with a laptop as these provide tools such as text-speech software, typing programs, and mind–mapping software for organizing and planning. 
Much of this software can also be incredibly valuable for other SpLDs, such as the use of mind-mapping software for those with ADHD.  
Students with SpLDs might also work better with different colors and fonts to other students, and so every effort must be put into adapting learning materials where possible for those who require it.  
It's important that your institution understands the requirements of a student's learning difficulty ahead of their arrival so that the necessary learning aids can be prepared. 
This will ensure that the student can begin studying without any setbacks or delays.  
Financial support  
It is also important that universities assist students who need funding for additional costs brought about as a result of their SpLD.  
In the UK, for example, students can apply for Disabled Students' Allowances (DSAs) which, following an assessment, covers the cost of learning aids such as laptops and specialist software.  
It's important to remember that with DSAs, students are required to pay for the first £200 of any laptop or software they apply for.  
To remove this barrier, universities should consider covering this cost where possible.  
At the University of Brighton, the DSA contribution fund was set up to cover the £200 for those students with a household income below £25,000.  
In many countries, scholarships are also available for students with SpLDs. 
In the US, the RISE Scholarship Foundation annually selects five exceptional students with SpLDs or learning disabilities and awards them $2,500 towards a college or university of their choice.   
It is important that the dedicated disability team at your institution understands the requirements and limitations of each funding option and guides the students through their application.  
Flexible assessment methods  
Exams and assessments are generally designed for those without SpLDs, which means that those with a learning difficulty may be at a disadvantage. 
In order to ensure every student is assessed on a level playing field, universities must be flexible with their assessment methods.  
Certain students with SpLDs will need more time to complete exams and may require additional assistance in the form of a scribe or a laptop. 
There are different options available to support students with SpLDs depending on the examining body used.  
For coursework, students with SpLDs may need additional time and extra support from their teachers.  
Students with SpLDs who don't get the help they need are more likely to struggle with their studies and experience mental health issues, such as stress and anxiety, as a result.  
In fact, statistics show that students with SpLDs have much higher rates of drop out than those without learning difficulties.  
It's the responsibility of the institution to provide support to SpLD students and keep them well informed about the services that are available to them.    
In fact, in the US, "only 17% of college students with learning disabilities take advantage of learning assistance resources at their school," which means that, while the support is there, students are unsure how to access it or make the most of it.   
There is no reason why students with SpLDs cannot flourish in higher education, yet to do so, they require the help of their institution. 
As explained by Disability Rights UK, "it should be borne in mind that 'disability' only arises when students have to interact with inaccessible courses and education institutions. The focus should be on removing disabling barriers rather than thinking that the 'problem' is caused by the student's condition."