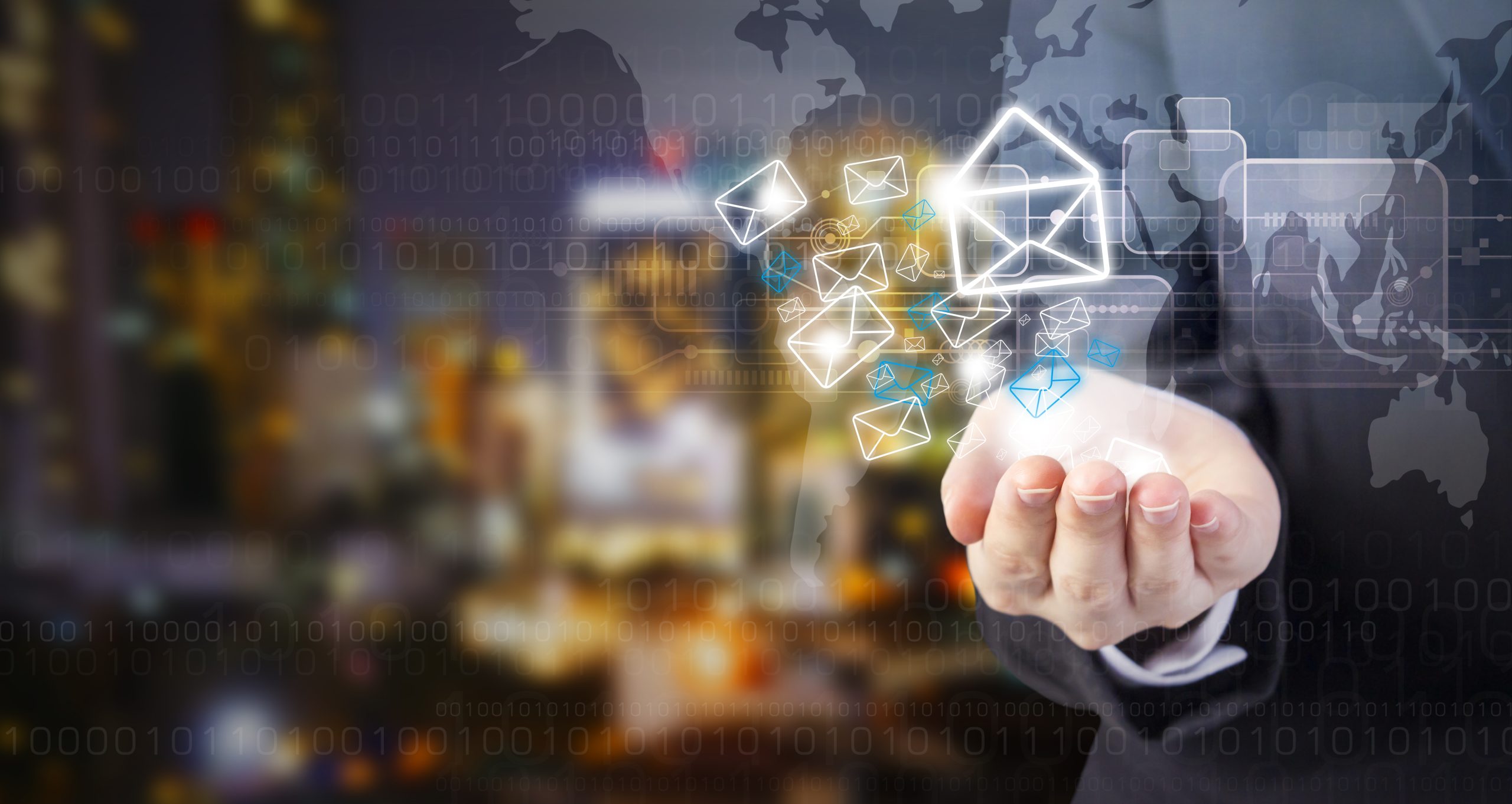 If you really want to get your emails opened and read by students, sending it at the right time should be high on your list of priorities. 
With click-through rates (CTR) as low as 8.3% for the higher education industry – as of February 2018 – one of the best ways to improve results is by scheduling your emails and knowing when is the best time to send them.
The question is, is there really a 'best' time to send emails?
You're likely to find conflicting arguments and reasoning in response to this. A large consensus among universities and business schools is that the best time to send would be mid-week around lunch time. Some might argue that you would want to completely avoid these times in order to stand out from competitors.
However, with consumers more frequently using handheld devices, the idea has surfaced that time is irrelevant when sending out emails to students, as they can access and answer emails at any point in their day.
If you're emailing students across multiple regions, selecting a timeslot on the basis of a single country may present a limited emailing tactic.  Research can go a long way to resolving this. Putting together a meta-analysis of your main target regions can help to locate the best time slot across time zones.
For example, in our 'Email Best Practice: Time it Right!' whitepaper, we carried out an analysis of four key regions where many of our student database reside. Putting together similar tables to those below may be something your institution would want to consider if you are to cross compare and find common ground between regions and time zones.
Analysis across regions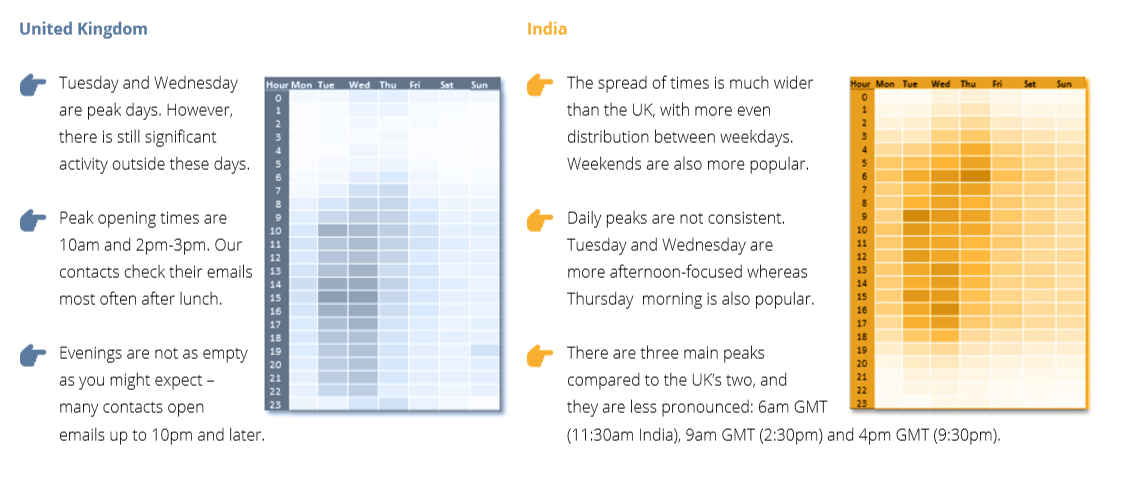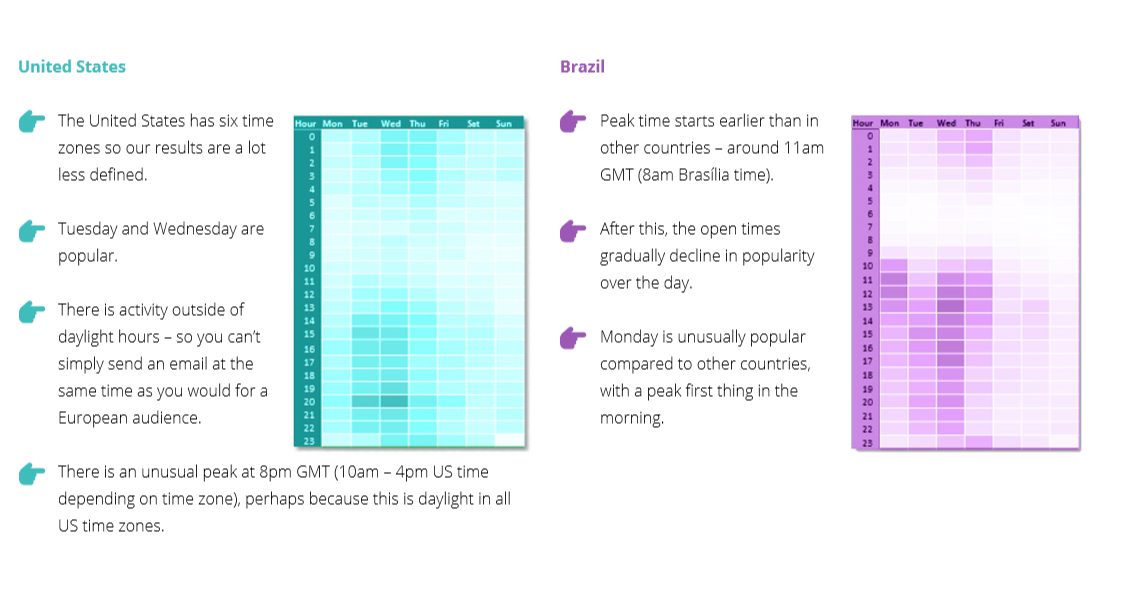 It is important to find out what time and days of the week work best for your database. This is achievable without having to potentially analyze millions of addresses. Here are a few pointers that could help work out the best time to email students:
Look at when people visit your website
Gain an understanding of which days and times are popular with your audience via website analytics. Software such as Google Analytics can show you the number of people who visit per day and per hour. You can identify times of high traffic that can then be mirrored once you've identified the best time for your email scheduling.
Ask your audience
Leave the decision to the students. You could save a lot of time researching the best time if you allow your contacts to choose the day of the week that they want to receive emails. You can present this options when they sign up. If you do decide to do this, it is important to explain that you may not always send emails on that day, and that student could risk missing out by limiting their options down to specific days of the week.
Test a sample segment of your audience
If you would normally send out a marketing email on a certain day each week, try segmenting your database and sending it to them on different days. After a few campaigns, compare the open rates of your original emails with your test segments to see if your new times were more effective.
=
If you would like further insights, read our 'What's the Best Time to Email Your Students?' whitepaper.