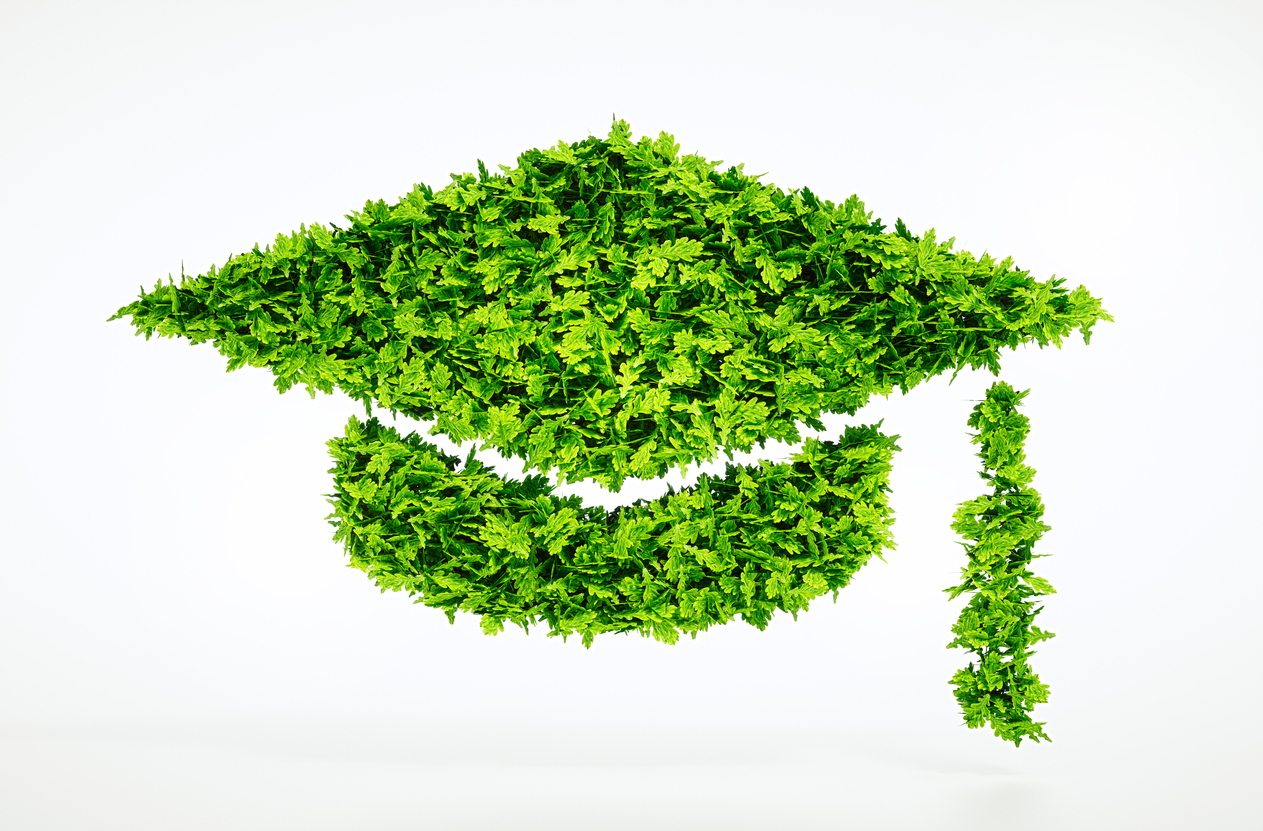 It's time for universities to reflect on ways they can be more sustainable, our blog explores why this is so important.  
The 2019 Oxford Word of the Year was climate emergency with the usage of the phrase increasing steeply over the course of the year; by September it was more than 100 times as common as it had been in the previous year. 
More and more individuals and organizations are concerned about the risks of the current climate emergency, with activists like Greta Thunberg demanding significant action against climate change. 
The Global Climate Strike movement encouraged millions of people from across the globe to strike in favor of climate action, with young people noticeably taking a stand. 
As we move into 2020, the urgency surrounding climate change is not set to diminish, and organizations who want to remain relevant will have to take visible, proactive steps towards improving their sustainability standards.  
Universities are in no way exempt from this, and must recognize the contribution they make to climate change.  
In 2019, many institutions did introduce positive changes towards becoming more sustainable. 
According to UI GreenMetric, Wageningen University in the Netherlands was deemed 2019's most sustainable university in the world. 
This is due to its many efforts to become carbon neutral, such as reducing water waste and introducing methods of trapping heat and cold which can then be used to "cool the campus in the summer and warm it in the winter." 
In 2019 QS committed to becoming a CarbonNeutral® Company, through a combination of energy efficiencies and offsetting emissions that were more difficult or impossible to avoid.
However, not all universities made enough changes in 2019 to reduce their impact on climate change.  
According to the 2019 People and Planet University League, two-thirds of UK higher education institutions are likely to fail their 2020 targets for the reduction of carbon emissions. 
The QS report, Sustainability in Higher Education: What More Can Universities Do?, found that a massive 94% of students want to see universities do more to be environmentally sustainable. 
It's clear that universities have a lot of work to do in 2020 if they want to meet the expectations of environmentally conscious students.  
In addition to this, a report by Deloitte, which predicts consumer trends over the next decade, reveals that people will continue to demand a high standard of social responsibility from the companies and institutions they invest in, with sustainability being a huge part of this. 
"Over the next 10 years, more consumers will have incorporated sustainable behaviors into their lives, whether that means routinely recycling or looking for sustainable products. An increasing number of them will be advocates for sustainability and demand it in products and practices."  
Therefore, the universities who make sustainability a priority in 2020 will have a better chance of attracting the next generation of socially conscious students. 
We're also likely to see more regulations placed upon businesses and organizations regarding their carbon footprints; something that universities must also acknowledge and address as this scrutiny will turn towards the higher education sector. 
Universities should be encouraged to do just this, taking part in initiatives such as Second Nature, which helps "a diverse array of higher education institutions to act on bold climate commitments, to scale campus climate initiatives, and to create innovative climate solutions." 
Most notably, the University of San Francisco have achieved carbon neutrality partly down to their collaboration with this scheme.  
By changing their approach to waste, updating their heating, and taking various other positive steps, the university met their carbon emission goals 30 years ahead of their original target of 2050. 
And in September 2018, the university hosted the Global Climate Action Summit, a week-long conference in collaboration with Second Nature where they discussed the role of higher education in the fight against climate change. 
In 2020, universities should follow suit; becoming active contributors to the climate action conversation by getting involved with the many initiatives that are available to them.  
For universities, being a more sustainable institution should be seen as part of a wider commitment to social responsibility. 
This can transpire in a variety of ways, such as encouraging students to volunteer in the local and global community.