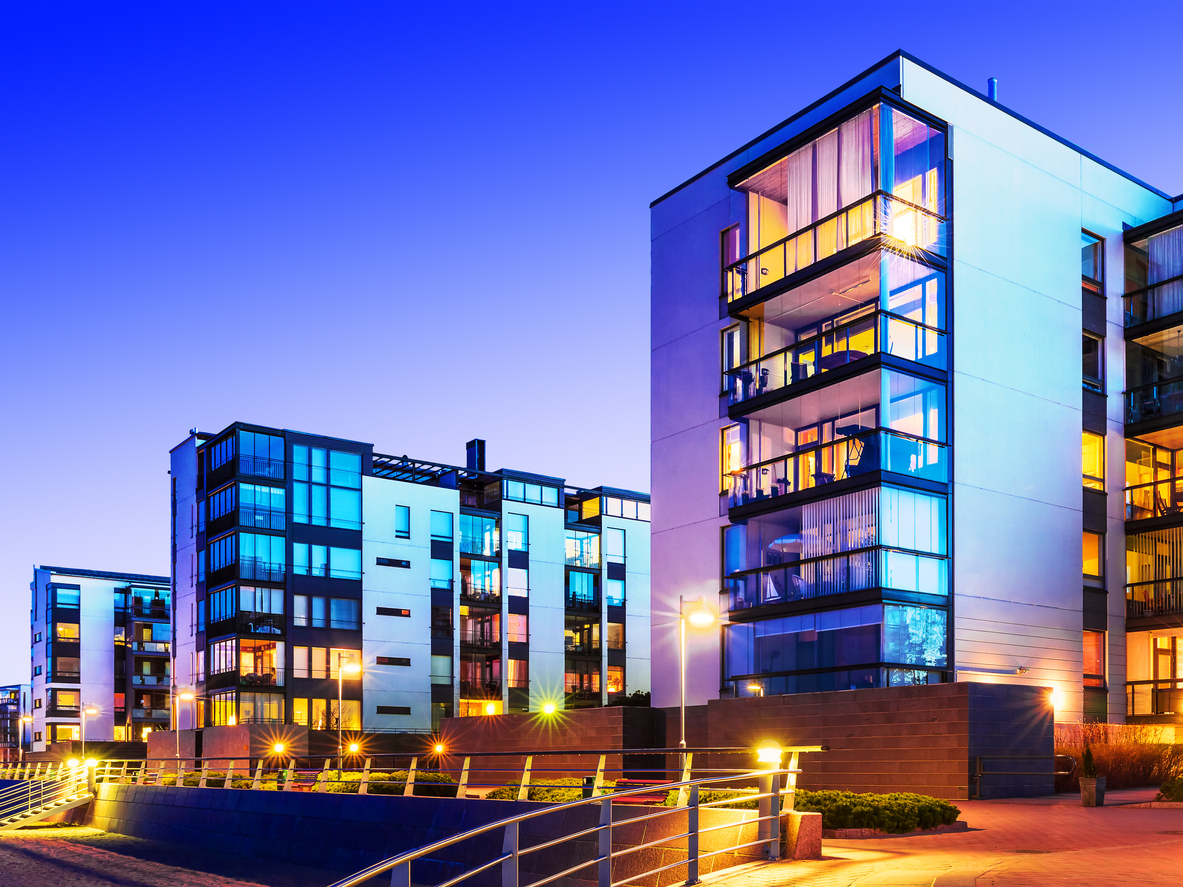 Universities have a duty to provide quality accommodation for their students, and this should be a clear priority for higher education institutions in 2020.
Attending university is often the first time many young people live away from home.  
For international students, this will involve traveling from their home country to settle in an environment that is less familiar to them. 
Therefore, it's paramount that all students feel safe and comfortable in their accommodation, as a negative living situation can have a huge impact on a student's overall university experience. 
In the 2019 International Student Survey, 60% of prospective international students stated that accommodation information was influential in their decision-making journey.  
Student accommodation is also where many spend most of their time during their degree; whether it's eating, sleeping, socializing, or studying. 
It's crucial that universities have enough housing available, and that this meets the needs of the students. 
Equally, if the accommodation is owned by the university, it must be allocated fairly and on time, as failure to do so can have a huge impact on those students involved.  
At the start of this academic year, 250 students in the UK were faced with unfinished accommodation. As a result, they were temporarily placed in hotels away from other students and without cooking facilities. 
In the Netherlands, at least 150 international students reported that they had nowhere to live for the 2017/18 academic year, with some staying in a campsite or a refugee center and other anecdotal stories of students camping in parks, sleeping on the streets, or simply returning home.  
Without a comfortable living environment, students might struggle to apply themselves to their studies or form connections with other students. 
Why is student accommodation so important?  
In 2019, a report was released summarizing a round table discussion on the relationship between student accommodation and mental health.  
In the report, various experts explain how accommodation provides students with a "sense of belonging and security," which can encourage them to "take on the risks and challenges of higher education, and to achieve the associated academic and life growth." 
In other words, feeling settled in your living environment can alleviate stress; increasing confidence and allowing you to excel in other areas of your life. 
It should also be acknowledged that student accommodation is used by many as a place to study, as not all students find they work best in a library environment.  
A student's living space can directly affect their academic performance; arguably one of the most important parts of the university experience.  
For many students, accommodation is also a place to make friends and socialize. 
Alan Percey, Head of Counselling at Oxford University, summarized its importance: "Student mental health is hugely improved if they can feel able to engage with other students through cooking, socializing, playing, and generally living together in a respectful community."  
The effect of healthy relationships on a student's mental health has been discussed in detail in our blog: How Universities can Alleviate Loneliness and Social Exclusion. 
Providing enough accommodation 
The first step in helping students find a living space is to verify that there is enough accommodation available. 
Not all universities can guarantee university–owned accommodation to students. 
However, it's important that institutions provide adequate support to the remaining students who need to rent via landlords in the local area.  
Guiding students through the renting process and staying informed about the status of accommodation in the surrounding area can help students avoid negative experiences.   
Australia is currently facing a housing crisis that is having a particularly damaging effect on students in the country.  
Due to "population growth and trends in household formation," there is a severe lack of affordable accommodation for residents on a low income.  
International students are left in a difficult position as, according to Independent Australia, they "arrive in a country that has accepted their payment in return for education, but which has neglected their need for available and affordable accommodation." 
Universities must do everything in their power to help students, such as those in Australia, find suitable accommodation. 
Start allocating early 
Allocation of student accommodation should take place in advance of student arrival, and with enough time to resolve any issues that may arise.  
Students who are renting in the local area should be regularly reminded to finalize living arrangements soon after securing their place. 
In the UK, finding accommodation can be a particular challenge for those students who have accepted a place via clearing, due to the delays they faced.  
Institutions should provide support services for those who might not have found accommodation as early as their peers.  
For example, the University of Sheffield guarantees they will find accommodation for all students with the condition that the university is "your firm choice through UCAS or you chose to join the university through insurance, clearing, or adjustment." 
Allocate according to needs 
It goes without saying that student accommodation should be clean and equipped with all the necessary facilities; electricity, hot water, a bed, fire alarm, and other necessities.  
This includes university–owned accommodation and accommodation that has been rented via landlords.  
Aside from the basics, the individual needs of each student should also be considered.  
For example, students with disabilities will have different requirements than those without.  
A 2019 report conducted by a student at the University of Maryland revealed some serious shortcomings in regards to the campus' accessibility. 
Many dorm rooms that claimed to be accessible had no wheelchair access, and general elevator maintenance was poor on campus.  
To encourage strong academic performance and positive mental health, higher education institutions must secure quality accommodation for their students.