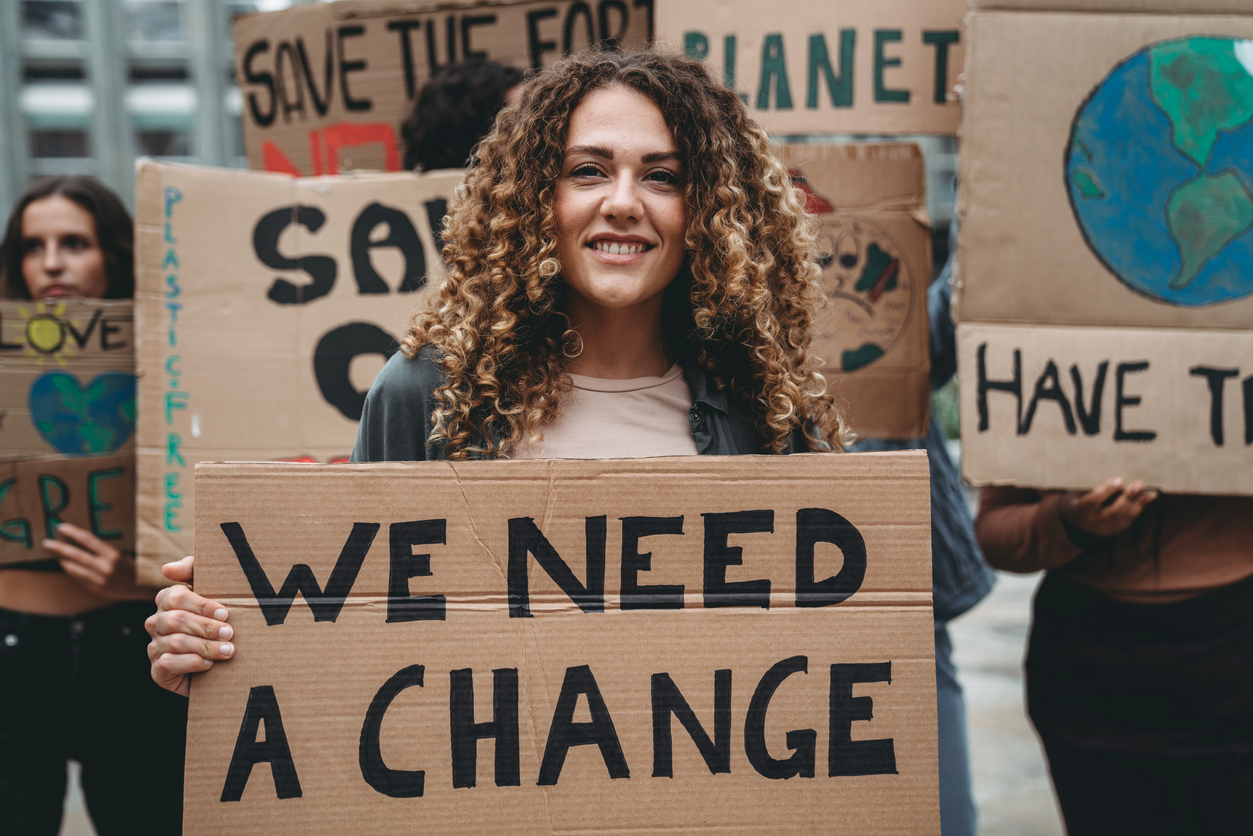 It took Greta Thunberg – aged just 15 at the time – to bring the urgency of the climate crisis to the world's attention, challenging the apathy she saw among global leaders. 
Momentum from the school strikes she inspired across the globe has renewed hope for meaningful climate action. Today, many of the grassroots movements and protests are being driven by young people, who are canvassing politicians and business leaders to change their operations to reduce their environmental impact. 
These young people are now beginning to enter higher education, where they will undoubtedly be taking universities to task on their climate action plans. 
With air travel being a major contributor to carbon emissions, how can universities balance the values of international experience with their commitments to reduce their carbon footprint? 
International experience, particularly opportunities to spend time overseas, is rightly championed as providing a wealth of benefits. 
There are, of course, ways to gain international experience without travel: many institutions have already increased their Collaborative Online International Learning (COIL) programmes in response to COVID-19 restrictions. 
However, the question remains as to whether young people are going to miss out on the advantages gained by generations whose unsustainable practices and operating models have, arguably, created the current crisis. 
This concept of 'inter-generational justice' was referenced by Anthony McClaran, Vice-Chancellor of St Mary's University in London, when speaking at the QS APPLE Conference earlier this month.  
"Generations that have largely benefited from the huge advances that were created by industrialisation and globalisation will not necessarily be the ones who are around to pick up the pieces when, as is happening now, that damage comes home to roost," he told delegates.  
94% of prospective students (Sustainability in Higher Education: What More Can Universities Do?) in a 2019 QS survey said that universities could do more to be environmentally sustainable.  
Universities are faced with finding ways to reduce their carbon footprint at the same time as ensuring their students, staff and researchers maintain access to the international experiences that can be so important for their personal and professional growth. 
Among the organisations working to bring about collaboration and joint action on climate change – as well as debating the challenges of more sustainable practice in the education sector – is the Climate Action Network for International Educators (CANIE). 
CANIE is developing a COP26 Glasgow Protocol, detailing a response from the international education sector on climate change. Key principles include a combination of individual and collective action, policy setting, innovation and incentives to support solutions. 
Leigh Kamolins, Head of Evaluation at QS, joined leaders from across the sector at the CANIE Leadership Forum earlier this month, part of their COP26 Climate Action Week, to discuss collaboration on climate change between international educators. 
He described the event as providing an "open and collaborative dialogue" with a "real sense that we all have a collective responsibility to combat climate change". 
The question of how to balance sustainability objectives with the value of international experience was among the topics addressed. 
He said: "There was clear recognition that international experience is important to both students and researchers with the many advantages it brings for their futures. Many participants recognised that their careers were positively influenced by early exposure to global experiences. One suggestion was that priority could be given to early-career researchers over more senior academics but it was acknowledged that there would be a difficult balance between the two." 
"Participants understood the importance of immediate action but noted that the negative effects of air travel may not be a permanent problem as more developments are made in the sustainable travel space. It's feasible that technology is introduced within our lifetimes which drastically reduces carbon emissions from air travel, dramatically reducing the impact of travel on the environment." 
He added: "Climate change requires urgent action but we need to ensure this action doesn't come at the cost of other valuable experiences and skills. It's a difficult balancing act which will likely require some tough decisions and prioritisation." 
"CANIE is taking great steps forward in bringing the sector together and exploring some of the challenging realities of doing things differently. I think they have great potential to make a positive impact on accelerating action in the sector – both from the top down and the bottom up." 
Since 2019, QS has become a certified CarbonNeutral® Company in recognition of its commitment to sustainability. 
QS recently announced the addition of a new Environmental Impact category to the QS Stars rating system,  used by more than 600 universities to assess their performance in criteria including teaching, employability, research and internationalisation.  
To find out more about QS Stars including the new Environmental Impact rating, visit our QS Stars webpages and complete the online form to speak with a QS consultant.