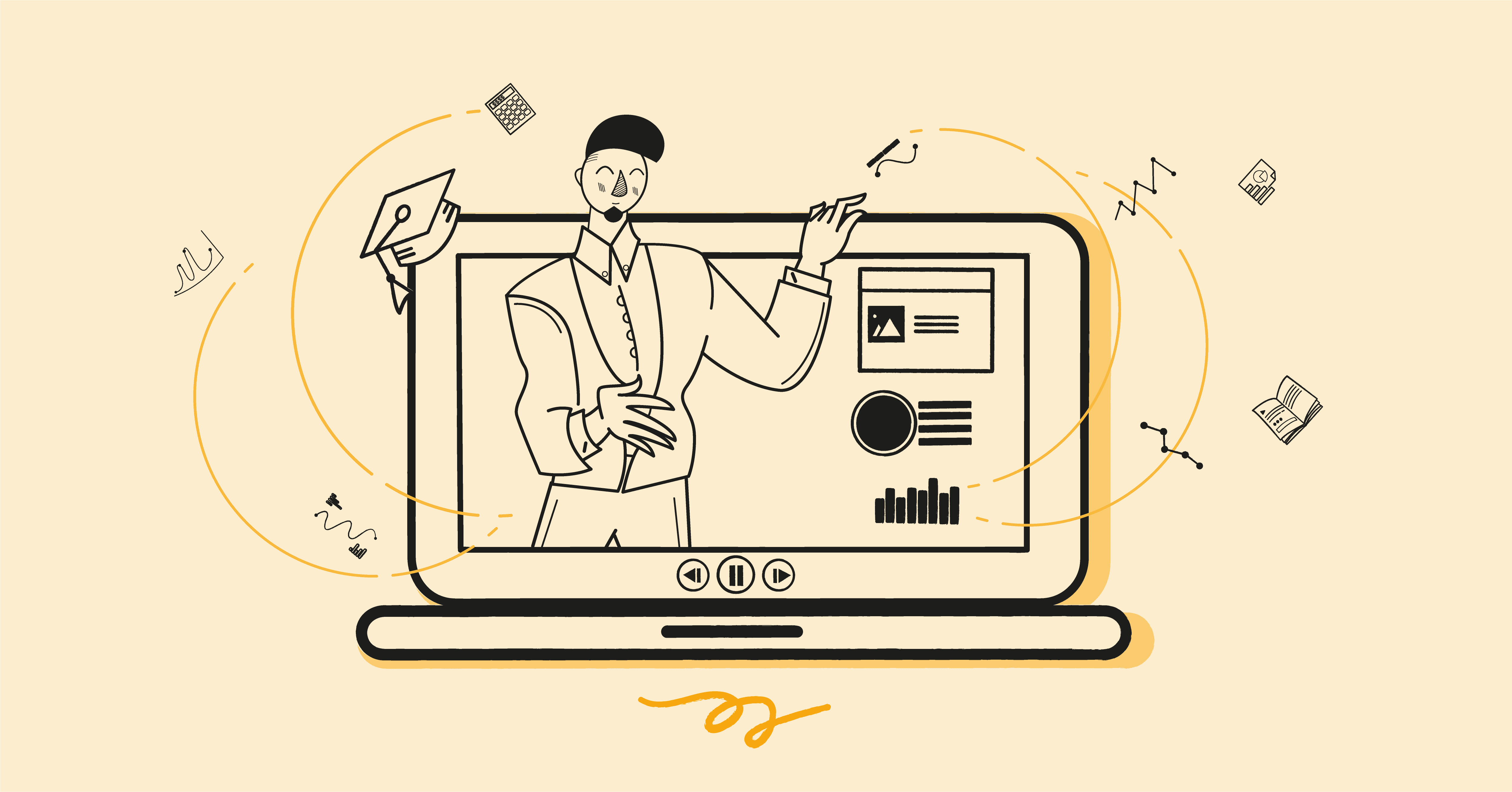 Prospective business school students are showing increasing confidence in the quality of online master's programmes.
Leading business school accreditation body AACSB says their assessments set the same high-quality standards for online programmes as they do for on-campus ones.
While students and educators were forced to adapt to online course delivery during the pandemic, now schools are reviewing whether hybrid or even 100% virtual courses should form part of their permanent course portfolio.
Quality standards must be met, whatever the mode of delivery
AACSB provides quality assurance and learning and development services to over 1,700 member organisations and more than 900 accredited business schools worldwide.
QS spoke to Dr Tim Mescon, AACSB's Executive VP and Chief Officer – Europe, Middle East and Africa, about his experiences of different course delivery modes.
"AACSB expects the same level of high quality, the same mix of professors and the same content regardless of the mode of instruction," he said.
"We accredit business schools globally that only deliver courses face-to-face and those that only deliver virtually and every combination in-between."
Asked whether he expects to see further growth in online study, he added: "Our business schools pivoted dramatically over the past two years to virtual instruction. Many are returning to exclusively face-to-face, but post-pandemic large numbers are returning to a hybrid mix of delivery. Additionally, there is much more learner confidence in virtually delivered masters programs and we are even seeing the launch of some virtual-only Executive MBA programs as well."
Embracing online delivery: Luiss University
QS research has also revealed that there is growing interest in online MBAs, with 82% of schools responding to the latest QS Admissions Survey forecasting an increase in international applicant numbers in 2022.
Despite the forecast growth in interest, the majority of schools (93%) we spoke to are not planning to introduce an online MBA in the next three years.
We have been speaking to several of those schools who are responding to the surge in interest and launching online master's provision.
Last month we featured Melbourne Business School, who are launching an online MBA to widen the reach of their programme.
Another institution which is embracing online delivery is Luiss University in Italy, where they are introducing two new master's programmes, MSc Marketing and MSc Strategic Management, which will be taught 100% online from September.
QS spoke to Professor Marco Francesco Mazzù Marco, Professor of Practice, Marketing and Digital and Leader of the International Orientation, to understand more about their motivations for adding two digital programmes to their portfolio.
"We have observed a very high and growing demand for online courses," he explained. "This is a trend which is happening everywhere, including in Italy. The two programmes we're introducing will enable students to have the flexibility to study at Luiss remotely and at their own pace, while providing the same high standards of education. We have dedicated considerable time and resources to developing these programmes and they will use advanced learning modalities to enable students to gain both theoretical and applied knowledge. In the end, they'll gain the skills they need to succeed in the worlds of management and marketing.
"The pandemic was an accelerator of the trend towards online learning but we are not only targeting those students who are affected by COVID-19. There are other concerns which can prevent people from obtaining a higher level of education. Lack of time and the need of more flexibility make a full-time master's degree a challenge for some people and we are offering a proper alternative to attend classes from any location of their choice. These programmes will be accessible to those students who would be unlikely to be able to attend courses physically, due to work and family commitments. It's an opportunity to bring Luiss to a whole new audience of people who could not otherwise take advantage of what we offer. It is part of the continuous trajectory of growth that we are on. In other words, this will not decrease the demand for residential programs, but they will bring Luiss' educational offering to a whole new audience"
Dr Anna Fiorentino is the Project Manager at Luiss who is leading the transformation to digital programme delivery. She also believes in the potential of a symbiotic relationship between on-campus and online programmes, saying:
"The boundaries are really blurring to make the best of both worlds in every kind of learning experience. Residential programmes are benefiting from elements which we are experiencing and experimenting with in the digital environment."
"I also believe that having both online and residential courses will reinforce the Luiss brand as a university that has a mission to have a broader impact. I see that students are interested in either one or the other but they also want to know that Luiss is offering both as it sheds light on what we value, in terms of innovation and societal relevance."
Luiss is investing considerably in online teaching technology tools, including being among the first schools in Italy to adopt the Canvas learning management system.
They are now on their third call-out inviting ed-tech companies to share innovative solutions to how they might improve their online teaching and learning provision.
In addition, Luiss is expanding their promotional channels to "double down" on digital platforms including online portals, search and social media. Explaining how Luiss staff have responded to the introduction of online learning, Dr Fiorentino said: "Online programmes, at least in Italy, don't always have the best reputation but we're really doing something fundamentally different here. To design these programmes, we've relied on consultants from the US, who are much more advanced in terms of how to think about online provision. This has been a key point in helping faculty staff to rethink, starting from the syllabi, to how you build a constructive learning experience, rather than a passive one, which is one of the key traits of "traditional" online programmes. We're bringing in the four models of learning: passive, active, interactive and constructive. We want to make sure that all of these components are embedded into the digital experience."
"To deliver this kind of transformation, you need a group of faculty members who believe in doing things differently and embracing change. You also need a group of professionals – we have our consultants – leading the way in starting from scratch and doing backwards design to understand what it is that we want our students to learn. Our faculty went through a radical change in how they think about their course. They thought very carefully about how each learning activity and technology tool fits the learning purpose."
When it comes to expanding their online portfolio beyond two online courses, she added: "We are looking into the future here. This is not a one-time experiment. This is something which everybody at Luiss is very serious about and we are learning as we go."
QS recently published their Perspectives on online learning report, featuring interviews with students, academics and employers about changing attitudes to online learning. You can download the report for free here.
The latest QS Admissions Survey was conducted between 9 and 21 February 2022, receiving responses from 167 admissions officers in graduate management education from Europe, Asia, Latin America and North America.