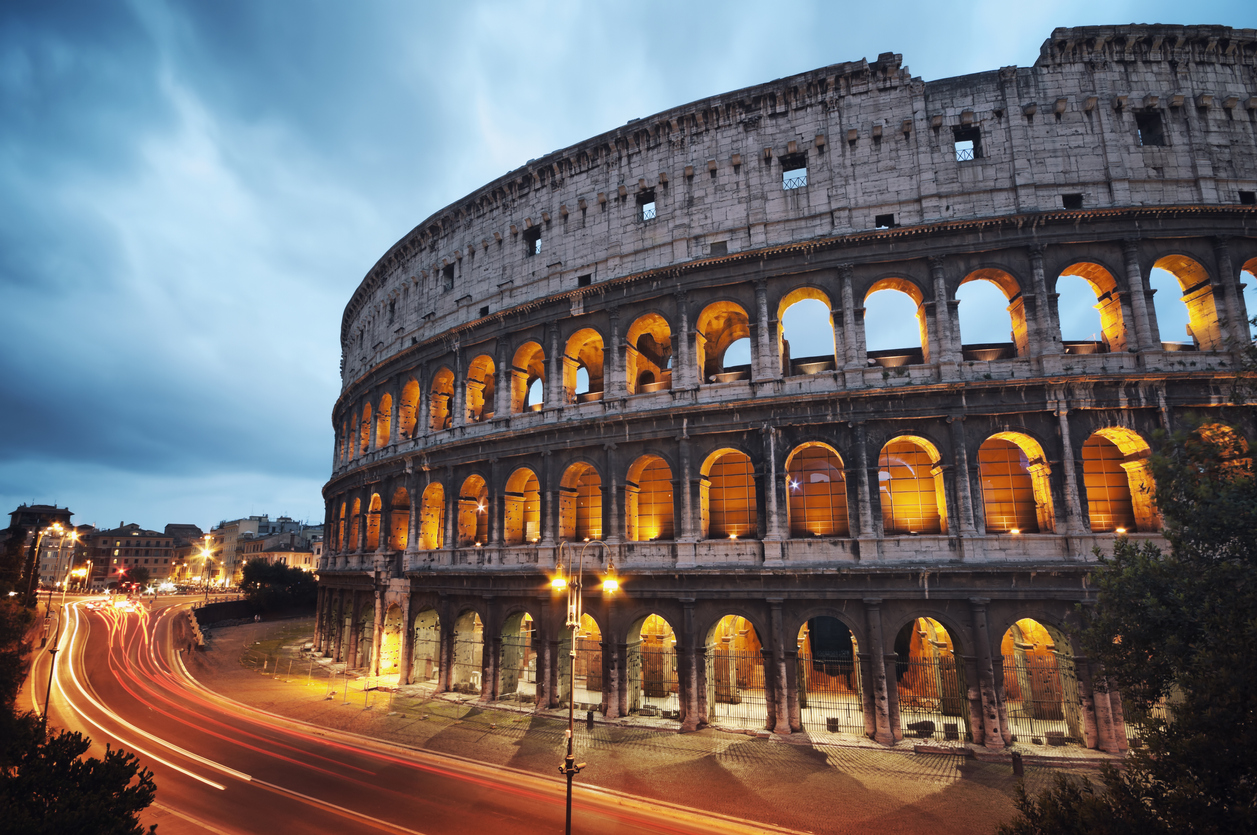 QS recently spoke to Andrea Prencipe, Rector of LUISS Guido Carli University, to discuss how his institution is embracing distance learning. 
Institutions across the global higher education sector are sharing insights and knowledge as the coronavirus crisis rapidly creates a new normal.  
To facilitate this, QS has conducted an ongoing interview series of Italian higher education professionals to listen to their insights into this crisis.  
During this interview series, we've spoken to: 
This week, we're discussing distance learning during the coronavirus crisis with Andrea Prencipe, Rector of Luiss Guido Carli University in Rome. Read the full interview below to discover what insights he has to share.  
What insights and lessons has your team gained as the coronavirus crisis has continued? 
This pandemic has been a stress test for institutions, firms, and indeed universities. This unprecedented emergency–the likes of which we have not seen in years, if not decades–forced us to attend an 'accelerated course' on the future. Despite the difficulties and the downsides, we have discovered the unexpressed potential of digital tools in creating smarter and reliable solutions, and we have had proof of this at Luiss University. 
From the moment the Italian government instituted measures to contain the spread of the coronavirus, and with them, university closures nationwide, Luiss never stopped. Overnight, we shifted all teaching to an online platform, and indeed delivered all courses in real-time.  
Thanks to the extraordinary drive of our faculty, along with the hard work of preparation and the efforts of our administrative staff, we managed to keep 100% of our classes running smoothly. In just over two months, we have had 17,000 hours of classes, with 8,500 students and 550 instructors, for an astounding number of connections of 75 million!  
In record time, we administered mid-terms and thesis defense for hundreds of students. We are now entering the exams term, and we're ready to hold all of them online. We'll have nearly 10,000 students taking 2,152 exams at a distance and in total security. On the other side of the screen, 650 professors can ensure that students are correctly following the rules. 
Our efforts didn't go unrecognized; Luiss has shined as a prime example for institutions worldwide. From such a challenging situation, it emerged that digital and organizational resilience are key factors to prosper in competitive and uncertain contexts. Resilient organizations combine tradition and innovation, avoiding the traps of traditionalism and ephemeral improvisation. 
This is a critical moment in history. It's highly improbable that we will revert right back to our previous habits. On the contrary, we must all work to adjust our compass to a 'next normal'. However, the future won't happen on its own, it's up to each one of us to build it with the cultural and scientific toolbox at our disposal that stems (also) from academic pursuits. 
As an institution chosen by Cisco Global as a case study for distance learning, what do you think are the crucial components of delivering distance learning? 
There are at least three key components of delivering distance learning. One, it does not and must not replace entirely in-presence learning; two, it needs to be synchronous, in other words, you want to have live classes, not recorded lessons, to avoid interrupting the face-to-face (although virtual) relationship between instructors and students; three, and most importantly, higher education institutions must keep their promises to their students, even when classes are held online, and maintain what's stated in the learning agreements.  
I guess that a different way of saying this, and a way of combining these three factors in one sentence, is that we must stick to our old routines, offering an intellectual anchoring to students as well as to the academic staff, so that they can continue their educational journey. It may seem paradoxical, but to face this time of uncertainty it's good to have something firm, something that continues without being disrupted. 
While distance learning has proven to be an extraordinary resource in a time of need, we expect to go back to in-presence learning as the crisis will progressively (and hopefully) come to an end. Given the positive outcomes and encouraging feedback of our experience with digital classes, we will not dismiss this tool and we will use it to promote Luiss' offer on the international level and to offer multiple possibilities to our students. We are aware, however, that distance and in-presence learning are not interchangeable. Centuries of traditions and heritage (the oldest European universities being founded in the 11th century) cannot be neglected nor forgotten in a few weeks' time. 
Learning is a social experience that takes place horizontally (through the interactions amongst students) and vertically (through the relationships with the teachers). Latins used to distinguish between 'lectio' and 'disputation' and education requires both. Indeed, it transcends the study of notions and facts, it entails personal and intellectual growth and the development of a civil conscience that requires a social dimension, the exchange of point of views, and the circulation of ideas. We look forward to seeing our rooms animated once again by our students and faculty. 
What obstacles has your team encountered with online learning? Do you think that online learning will be barrier to enrollment for prospective students in the upcoming academic year? 
As mentioned, our experience with online learning has been quite positive. We think that, far from discouraging enrollment, online learning can be an opportunity for prospective students to get to know Luiss and have a glimpse of what to expect once enrolled. This can be particularly effective for international students and for all those who don't have the chance to visit Luiss or to attend our events or one of the numerous fairs that we participate in throughout the year. Some of the webinars that we hold in these days, such as the Luiss.MasterClasses, live-streamed on our social media as well as on our website, have involved–both as audience and as active speakers–prospective students and high school students who have expressed interest in Luiss. 
We see this as a chance to involve and engage students in ways that have been rarely used so far. Digital technologies have become a tool for opening new opportunities to stay in touch, in ways we never even thought would be possible. We have seen student engagement with professors enhanced tremendously, albeit through distance learning. And through this, we have confronted dynamics that heretofore seemed far away: the challenge now is to maintain the 'human side' of learning, imprinting the lessons we have acquired from this collective experience onto the social fabric of our lives ahead. 
Has the coronavirus crisis and its ripple effects inspired you to refresh or change any other aspects of your institution? Do you think this crisis will inspire long-term changes for the higher education sector? 
The challenges we face ahead are complex, multi-faceted, unprecedented, unknown, and unforeseeable. We don't have the prior experience nor perhaps the theoretical foundations necessary to interpret them. Ambiguous situations such as this are, by definition, unclear and vague. In similar contexts, we must recognize that to err is human. This does not mean that we should be afraid of the unknown. 
To reduce ambiguity and limit the margin of error–knowing full well that failings are part and parcel of our very existence and way of being–it's essential that we exercise our capacity to form alternative hypotheses, or rather, that we redefine problems and rethink their context. In short, that we choose to 'think outside the box,' incorporating diverse disciplinary perspectives. 
Tomorrow will call for experts with both vertical competencies (able to employ inquiry-based thinking to find solutions to ambiguous situations) and horizontal ones (professionals capable of interfacing with experts from other fields). In short, specialized generalists. This falls perfectly within the framework which Luiss has always sought to influence its students: to form well-rounded professionals by fusing academic rigor with practical relevance, commitment with attention, and methodology with creativity. 
To find out more about the higher education sector's response to the coronavirus, please visit the QS COVID-19 Resources Hub.