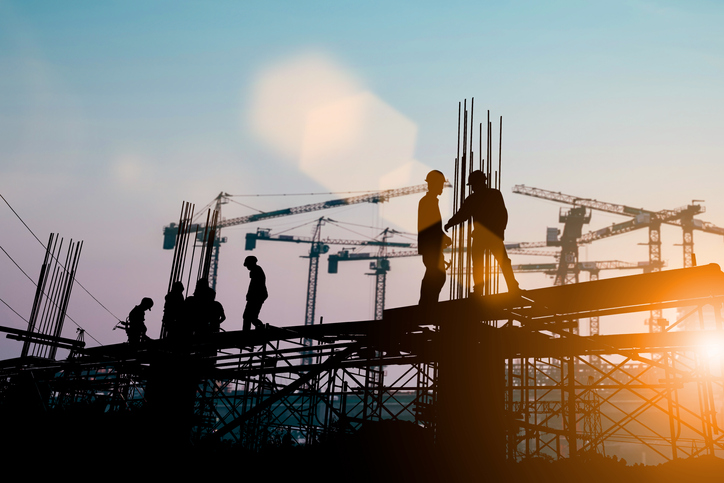 Wondering how the fourth industrial age is shaping the higher education sector? Read on to discover the influence of the Industrial Revolution 4.0.
Technology shapes every aspect of our days, from how we navigate our way to work to how we order food, watch television, study, and work.
Whilst the third industrial revolution was characterized and driven by information technology, the fourth industrial revolution is powered by artificial intelligence.
This can cover a range of changes including: "physical (e.g. intelligent robots, autonomous drones, driverless cars, 3D printing, and smart sensors), digital (e.g. the internet of things, services, data and even people) and biological (e.g. synthetic biology, individual genetic make-up, and bio-printing) technologies (Bo Xing and Tshilidzi Marwala)."
This rapid digitization and optimization of processes has implications for energy usage and waste, the impact of aging populations, and innovation and growth within society, and the higher education sector has a pivotal part to play within this space.
Reducing energy usage and waste
New technologies also usher in new attitudes.
The technologies and tools we have at our disposal today make it easier than ever to choose sustainable approaches.
Digitizing processes, streamlining manufacturing, and new production methods are making things more efficient and effective, and sometimes more environmentally friendly.
A recent QS survey revealed that whilst 49% of prospective international students view universities as somewhat environmentally friendly, a staggering 94% want to see them do more to reduce their environmental impact.
Universities have a responsibility to do their part to reduce energy usage and waste, and the Industrial Revolution 4.0 can help them in this endeavor.
This could involve utilizing automation software to digitize processes that were previously paper-based or implementing new sustainable initiatives on campus like leveraging more renewable energy sources or installing energy efficient lighting.
Alleviating the effects of aging populations
The Industrial Revolution 4.0 will also play a pivotal part in addressing the negative effects of aging populations on nations across the globe.
Aging populations can cause a decline in the working age population, shortages of qualified workers, and significant tax shortages, leading to cuts to government funding for health care, education, and infrastructure.
Technological advancements and new technologies can help alleviate the strain of these issues.
For example, in the higher education sector these technological shifts can empower universities to upskill graduates differently, better addressing growing skills gaps caused by aging populations.
This has led to universities investing in non-traditional learning, such as online courses or distance learning.
Sparking and encouraging innovation
Rapid technological advancement is also influencing how the higher education sector approaches research and innovation.
Big data and new software systems are streamlining the collation and analysis of complex data, allowing academic researchers to significantly cut down on manual work and human error.
Not only does the Industrial Revolution 4.0 shape these research efforts, it is also shaped by them.
Universities are making significant contributions to the Industrial Revolution 4.0 with their work in technological innovation and artificial intelligence.
Cambridge University established the Leverhulme Centre for the Future of Intelligence (LCFI) to examine the potential social impact of AI, hosting a multidisciplinary cohort of academics including mathematicians, philosophers, engineers, political scientists, and computer scientists.
Here at QS, we want to play our part. As such, the 2019 QS APPLE summit will examine the theme: "Industrial Revolution 4.0 and Aging Societies: The Changing Roles of Universities in the Asia-Pacific."
This summit, hosted in Fukuoka, Japan, will empower universities to boost their research and development activities in the Asia-Pacific market and strengthen partnerships with universities across the globe.
To discover more about the Industrial Revolution 4.0 and its impact on the higher education sector, register for QS APPLE today